If You Work In A Coworking Space, Take Advantage Of These Awesome Office Perks
Corporate offices and cubicles are so 1999. And even though open floor plans in offices can affect productivity in not-so-great ways, coworking spaces really do come with some awesome perks. With WeWork using approximately 3 million square feet of office space in New York City alone and other small companies like The Yard opening numerous locations, these shared office spaces are all the rage. If you're one of the many employees working in one of these offices around the United States (and abroad), here are some perks to keep your eye on so you don't miss out.
Free Food
A lot of coworking spaces offer free food. Whether it's provided by the staff like Bagel Monday at the Nomadworks in New York City or leftovers that end up in the kitchen for anyone to grab, free food happens frequently in coworking spaces. If you seem to be missing out on the grub, try getting to the office a little early on the free breakfast days or working from the kitchen area for first dibs on leftovers from lunch conferences.

Event Space
Hosting an event can cost your company a pretty penny. However, a lot of coworking spaces offer their tenants discounts on event spaces. For instance, we saw one coworking company offer its members use of the building's event space for just $100 per hour.
Lounges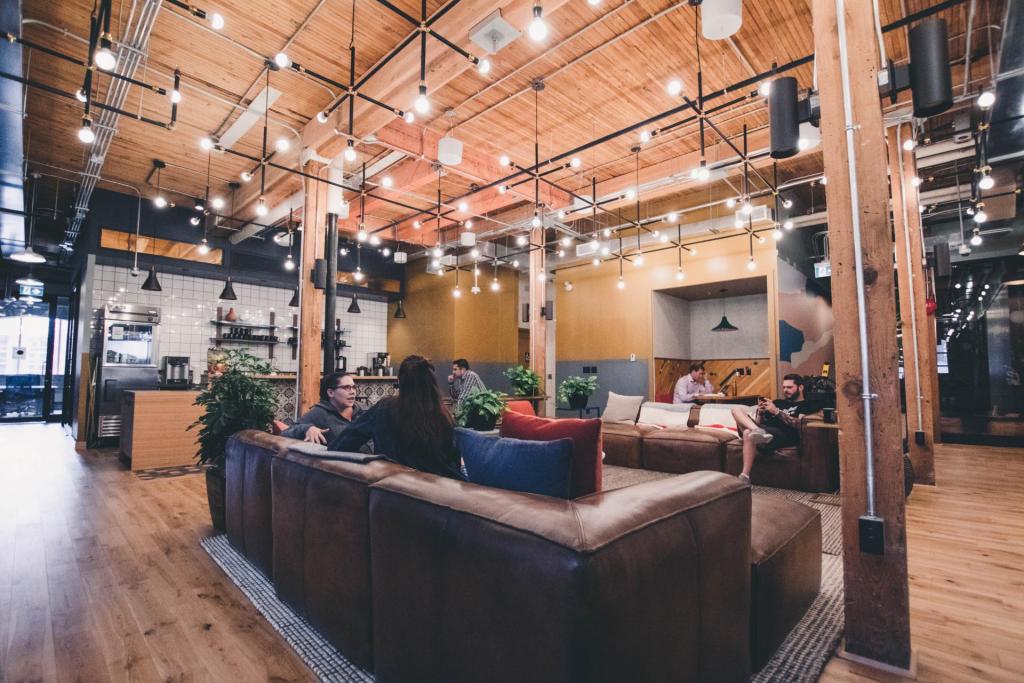 A relaxing lounge is a huge plus, and if you're not taking advantage of this perk, then you're seriously missing out. Whether it's equipped with a comfy couch, a hammock, meditation pillows or a yoga mat, a lounge is a perk that is definitely not offered at all companies or offices buildings.
Happy Hours With Free Alcohol
Make sure you're checking the calendar for your coworking space — there might be happy hours that you're skipping by accident. It's pretty normal for coworking spaces to offer happy hours every week (like on Thirsty Thursday), but there may be other random ones that pop up. For example, if a new company just moved into the building, maybe they want to host a happy hour in conjunction with the coworking staff. Keep an eye out and sign up for newsletters or alerts to stay in the know.
Discounts
Coworking space members also get discounts on other services and products. For instance, at Nomadworks in New York City, members can get discounted blowouts from the salon on the second floor. There might also be pop-up shops with discounted products or random services like car rentals that members can enjoy saving money on, too.
Seminars And Events
As with the happy hours, your coworking space probably offers seminars and events, too. You might be able to hear a thought leader in your industry speak about the best way to manage a team, or maybe even attend a content marketing training session in the building one night — all for free! These types of events could easily cost up to $100 per person via an outside organization, so take advantage of the perk that exists right in your office building.
Pet-Friendly Spaces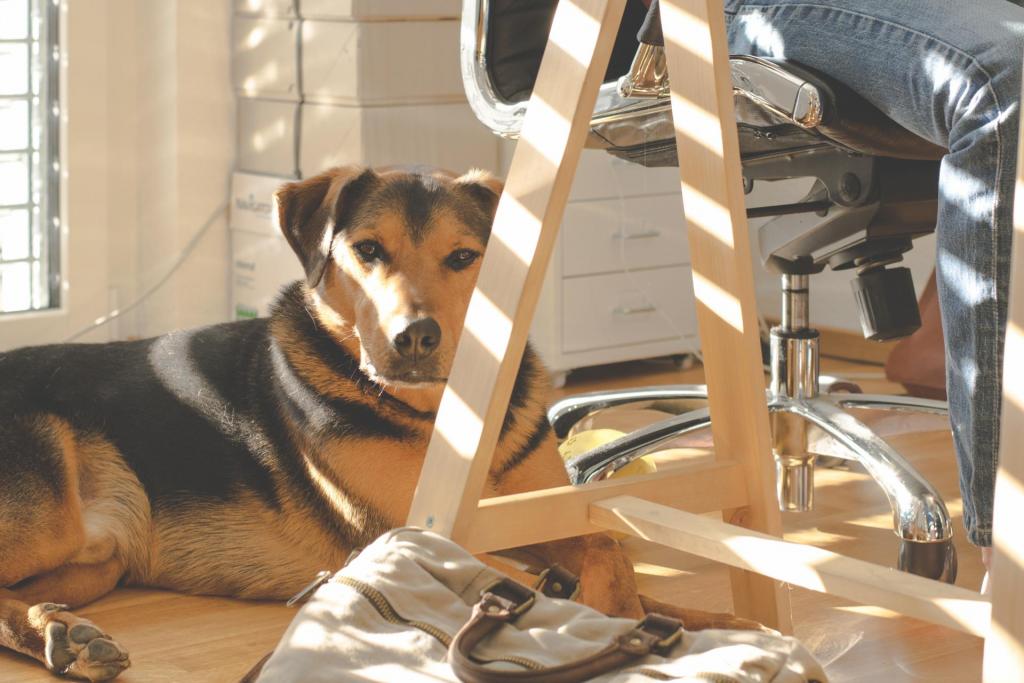 Unfortunately, not all offices are pet-friendly. However, many coworking spaces allow members to bring in their animals if they have the right paperwork. So if you just got a new puppy that needs your attention, don't be afraid to bring her to your coworking space after following the guidelines for your building.
24/7 Access
Whether you really want to get a project done ahead of your deadline or just forgot your wallet in your desk drawer, coworking spaces offer 24/7 access for its members. That means you can get into your office at any time, day or night, which is a very convenient perk.
Networking
The number of small businesses and freelancers alone makes every day in the office a day with endless networking opportunities. Whether you chat up another company about a potential partnership at the happy hour or find your next accountant down the hallway, don't let the chance to network pass you by and prevent you from growing your business or career.
You never know what opportunities may come from simply paying a little more attention to what's offered in your office. Wherever you work, take advantage of the perks, friends.
RELATED
Here's How To Make The Most Of Your Coworking Space
7 Coworking Etiquette Tips You Should Always Follow
Here Are The Best Coworking Spaces In The U.S.