Friday Fluff 08/02/2019: Cute Dogs Alert!
Get adorable pups in your inbox — sign up for Friday Fluff!
Say hello to the cutest dogs of the week!
Pria, Miniature Pinscher Mix, 4 Years Old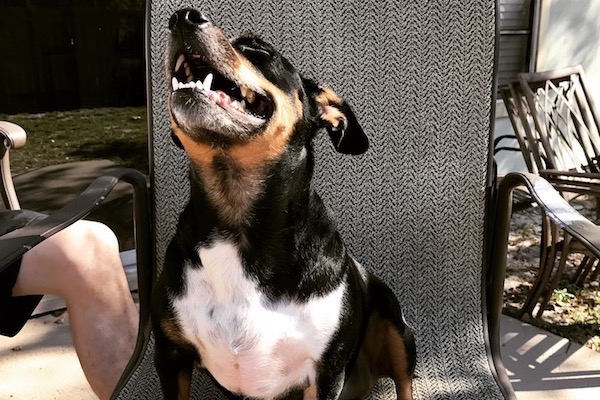 Fun fact: Pria is a rescue pup. Since finding her new home, she's adopted a new sunbathing hobby — she enjoys nothing more than soaking up the sun for hours!
Did you know? Dog sunscreen is a thing and if you and your pup are spending the day lounging beachside, you should make sure that you're regularly reapplying SPF on the both of you. Just like us, dogs can get sunburnt and the experience is equally unpleasant and dangerous for canines and humans — so make sure you're both staying protected![PetMD]
Jax, English Cream Golden Retriever, 3 Years Old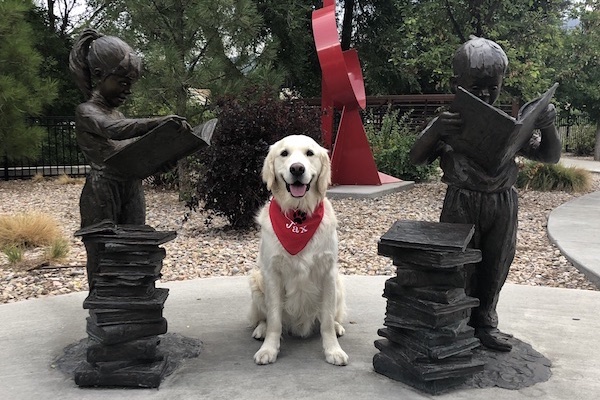 Fun fact: Jax isn't shy about showing off his good looks — he loves to have his picture taken and always poses for the camera! We would too if we had his silky, soft hair.
Did you know? Although Jax likes getting photographed, many other pups don't. This might be because most dogs get uncomfortable when you stare at them, even with a camera in hand. If you notice your pup yawning, licking their lips or scratching themselves nervously, it's a clear indicator that your dog is nervous and not in the mood for pictures. [Wag!]
Piper, Terrier / Dachshund Mix, 2 Years Old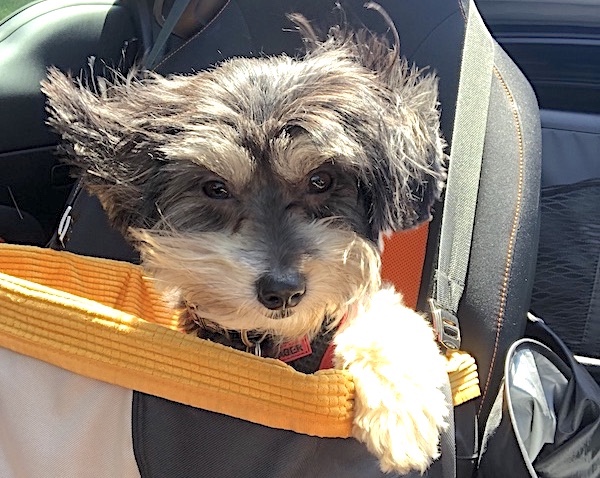 Fun fact: Pier loves driving in her car seat with the top down and her hair flowing, it makes her feel like a rockstar! This little pup is 12 pounds of sheer joy for her family.
Did you know? If your dog hates riding in the car, there are a couple of things you can do to improve their experience. First off, make sure you're not only taking your pup for a ride in the card with the vet as the final destination. If you occasionally drive your doggo to the dog park, beach or some other fun destination, they'll no longer associate the core solely with unpleasantness. [Dogtime]
"When you look into the eyes of an animal you've rescued, you can't help but fall in love."
– Paul Shaffer
Editors' Picks: Our Favorite Buys Of The Week
TKTKTKTK
Swirled may be compensated when users click on the affiliate links in this newsletter. Products are in stock at the time of publication.
Did you receive this newsletter from a friend? Sign up for Friday Fluff here to get cute dogs in your inbox every week.
P.S. Want your dog to appear in Friday Fluff? Send a picture of him or her (at least 600px by 400px) along with name, breed, age when the photo was taken and a fun fact about your furry friend to [email protected]. We'll do our best to feature your dog in our email and social media feeds.