Friday Fluff 07/19/2019: Meet the cutest dogs of the week!
Get adorable pups in your inbox — sign up for Friday Fluff!
Say hey to the cutest dogs of the week! These doggos are enjoying the summer…
Bella, Maltese / Shih Tzu Mix, 4 Years Old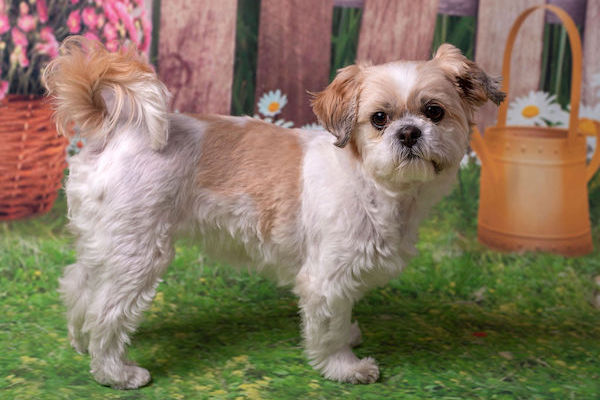 Fun Fact: To her mom, Bella is sunshine on a rainy day. She was rescued by a mailman who found her in a dumpster and heard her crying. Crazy, but it happens all too often. Bella has finally found her forever home with her new pawrent.
Did you know? Approximately 6.5 million companion animals enter United States animal shelters nationwide each year. Of those, approximately 3.3 million are dogs and 3.2 million are cats. All the more reason to adopt a new furry friend! [ASPCA]
Winston, Corgi, 10 Years Old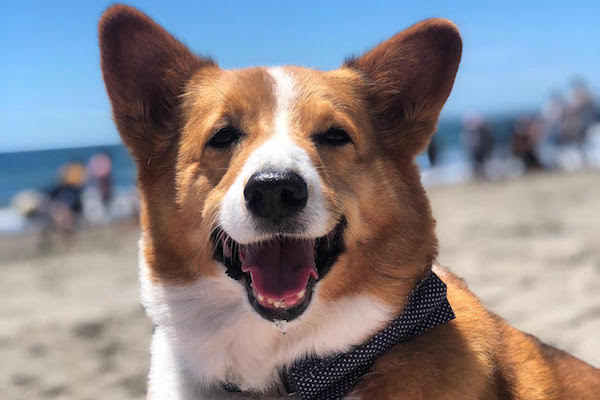 Fun Fact: Winston loves the words "bubble bath" and goes nuts with excitement when he hears them. He hates actual bubble baths though and has no idea what the words actually mean. He would much rather get sandy at the beach.
Did you know? Scientists believe the average dog can learn around 165 words. If you notice that your dog gets amped up when you say things like "walk" or "cookie" it's likely because their picking up on your tone of voice, facial cues and they've come to associate the word with something exciting — it's less likely they know exactly what those words mean. [Cuteness]
Barak, Alaskan Klee Kai, 6 Years Old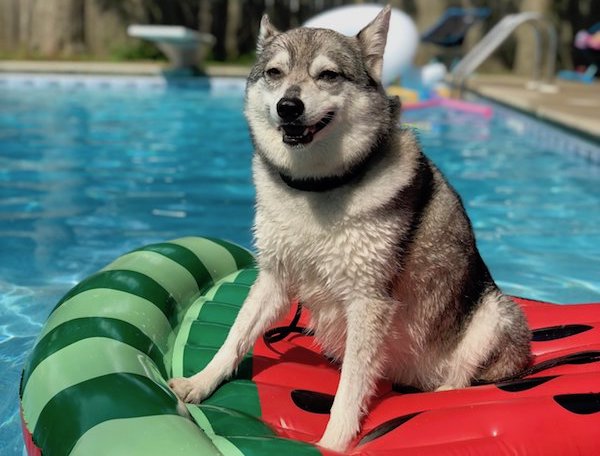 Fun fact: When Barak gets overly excited, he makes a sound that can only be described as a "scream". His pawrents say he sounds like an angry baby dinosaur — best not to mess with this pup!
Did you know? Alaskan Klee Kai's are pretty rare and they're basically a miniature version of the Alaskan Husky. "Klee Kai" is an Eskimo term for "little dog." These pups are very smart and are quick to pick up on training. [American Kennel Club]
"There's a saying. If you want someone to love you forever, buy a dog, feed it and keep it around."
— Dick Dale
Did You Know?
Want to save money? Through Amazon's Trade-In program, you can get an Amazon gift card in return for your old phones, Kindles and other gadgets. Ready for even more money-saving tips and budget hacks? Sign up for our Savvy Saver by Swirled newsletter!
Editors' Picks: Our Favorite Buys Of The Week:
7 Doggone Good Pet Products: As pet pawrents, we know that there's no better feeling than spoiling your pup — because you know they deserve it. Here are seven of the best buys you can find on Amazon for your pets. You're welcome!
Vegamour: If fuller, denser, longer-looking lashes and brows are what you're looking for — we've got the answer for you. Using Vegamour's vegaLASH and vegaBROW Volumizing Serums is the first step towards healthy, beautiful lashes and brows and best of all — those catwalk-ready eyes can be achieved the healthy way in as little as 30 days after regular, committed use. If you're still on the fence on whether Vegamour is right for you, just check this out:
94% of users saw an increase in volume and density vs. the leading competitor
34% saw longer-looking lashes vs. the leading competitor
You can feel good about using both the vegaLASH and vegaBROW Volumizing Serums. They are 100 percent vegan, cruelty-free, non-toxic and hormone-free. For being a loyal Swirled reader, Vegamour is offering 25% off with code SWIRLED25. We love that.
Pamper Your Puppy Sweepstakes: Enter now for a chance to win a care package full of dog treats and goodies for your new pup! Prizes include:
$200 The Dog Bakery gift certificate
$200 Barkz gift pack that includes treats, shampoo, and a gift card
$200 Dog is Good gift basket and gift card
$200 LocalDawg gift pack that includes a free subscription, medical kit, dog bowl, collar, leash, t-shirt and stickers
$200 PupJoy gift card
$249 King Kanine gift pack that includes pet shampoo, paw cleaner, paw moisturizer, 3 CBD Treats, and their highest CBD concentration
$250 Visa Gift Card from the Friday Fluff team
Welcome home your new family member the right way. Enter now!
Swirled may be compensated when users click on the affiliate links in this newsletter. Products are in stock at the time of publication.
Did you receive this newsletter from a friend? Sign up for Friday Fluff here to get cute dogs in your inbox every week.
P.S. Want your dog to appear in Friday Fluff? Send a picture of him or her (at least 600px by 400px) along with name, breed, age when the photo was taken and a fun fact about your furry friend to [email protected]. We'll do our best to feature your dog in our email and social media feeds.