Friday Fluff 07/12/2019: Meet Adorable Husky, Blue!
Get adorable pups in your inbox — sign up for Friday Fluff!
Sun's Out, Tongues Out! Say Hey To The Cutest Dogs Of The Week!
Blue, Siberian Husky, 7 Months Old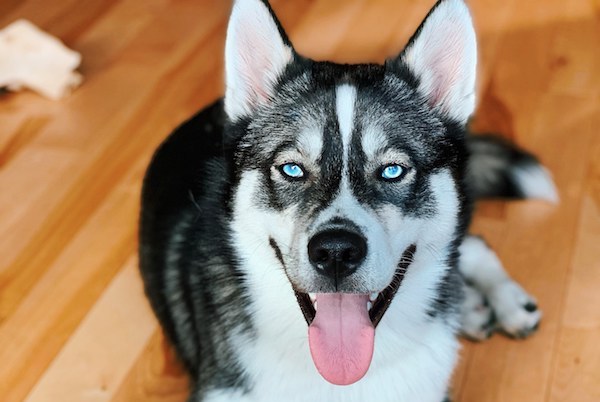 Fun Fact: Blue likes to hide socks in his crate under a blanket so his pawrents can't see them, only to chew on them when they're gone. Sneaky!
Did you know? When your dog does something morally questionable — like stealing your toilet plunger and running around your apartment with it — they usually do it for one of three reasons. They either want to get your attention, prove a point (like, "Hey, I need to go outside and burn off some energy") or they want to cheer you up. Some pups sense when you're in a bad mood and want to make you smile by playing the clown. [Dogster]
Caramella, American Pit Bull Terrier, 8 Months Old (Up For Adoption)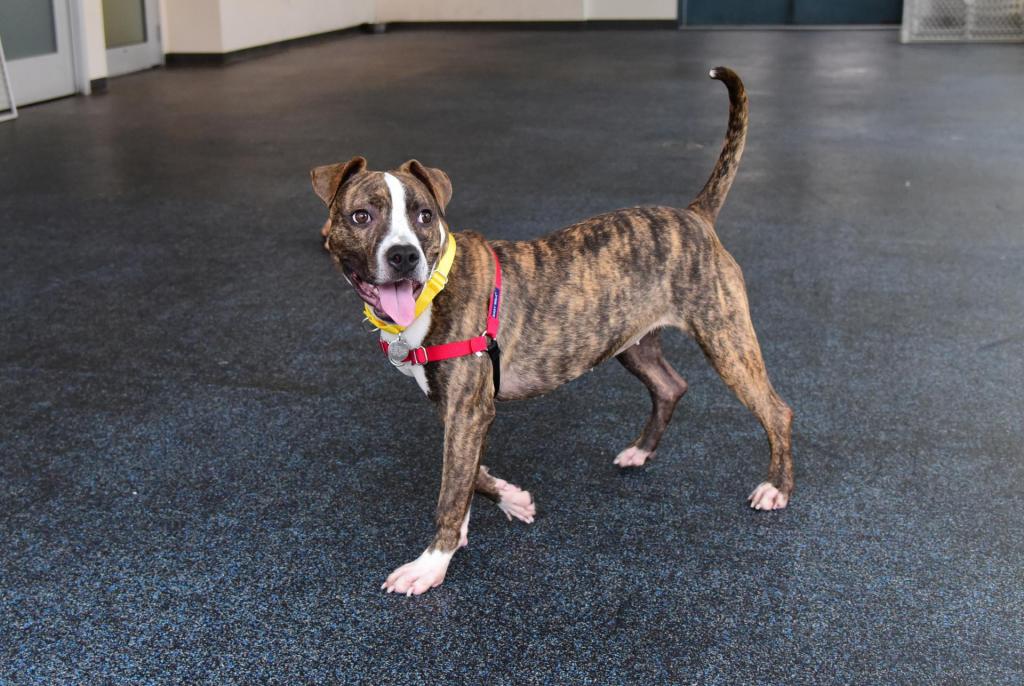 Fun Fact: Caramella means candy in Italian, which is a fitting name for this sweet, sweet lady. Caramella loves to be active — she longs for a loving pawrent who will take her on lots of outdoor adventures. Caramella is currently up for adoption. If you want to find out if she's the right pup for you, learn more here or contact the ASPCA.
Did you know? Looking for inspo to name your new pup? If you love summer like us, you might want to pick from one of these summer-inspired dog names — some are cute and others are down-right ridiculous. If you have a boy pup, opt for Cruiser, Tanner or Slushie and if you have a little four-legged lady on your hands, choose between Lemonade, Shelly or Watermelon. Click through for more summer dog naming inspo. [Wag!]
Lola, Pomeranian Mix, 1 Year Old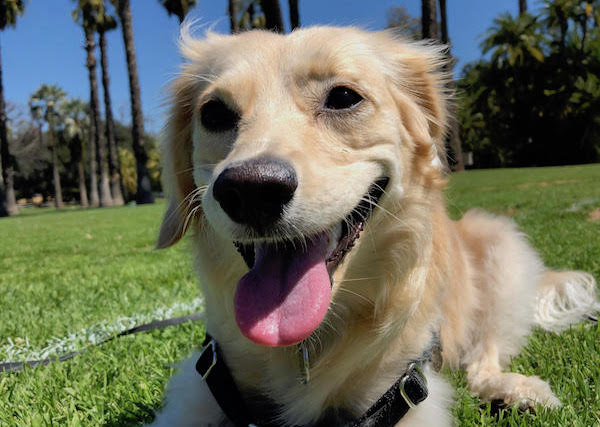 Fun Fact: Lola loves to go for long walks and she eats lots of treats, despite her small size!
Did you know? Believe it or not, the pups with the biggest appetite aren't always the biggest in size. Dog breeds that love to eat include the Dachshund, Corgi, Pug and Beagle. If you're a proud owner of one of these doggos, make sure you keep an eye on what they're eating so they don't gain too much weight! [American Kennel Club]
"The average dog is a nicer person than the average person."
— Andy Rooney
Editors' Picks: Our Favorite Buys Of The Week
Pamper Your Puppy Sweepstakes: Enter now for a chance to win a care package full of dog treats and goodies for your new pup! Prizes include:
$200 The Dog Bakery gift certificate
$200 Barkz gift pack that includes treats, shampoo, and a gift card
$200 Dog is Good gift basket and gift card
$200 LocalDawg gift pack that includes a free subscription, medical kit, dog bowl, collar, leash, t-shirt and stickers
$200 PupJoy gift card
$249 King Kanine gift pack that includes pet shampoo, paw cleaner, paw moisturizer, 3 CBD Treats, and their highest CBD concentration
$250 Visa Gift Card from the Friday Fluff team
Welcome home your new family member the right way. Enter now!
Nardo's Natural: Nardo's Natural Skincare products will be your go-to from washing your face to post-workout recovery. The Charcoal and Green Tea Facial Cleanser is a creamy, sulfate-free wash that contains green tea and activated charcoal, smells amazing and gently exfoliates to leave skin glowing. The certified vegan Hyaluronic Acid Serum is loaded with organic coconut and jojoba oils and the quick-absorbing formula gives an instant boost of hydration and helps to soften those little fine lines. The cooling Muscle Rub is infused with essential Eucalyptus, Ginger & Coconut Oil and works wonders after jogging, athletics or a long workday.
Want to try before you buy? Nardo's Natural is offering FREE samples of their Muscle Rub to the first 100 readers that email [email protected] — this offer will expire when the limit is reached (or 7/24/19, whichever comes first).
As a loyal Swirled subscriber, Nardo's Natural is offering 25% off sitewide using promo: SWIRLED (one-time use only). Valid only at www.NardosNatural.com — offer expires 7/31/19.
My Simple Credit Match: My Simple Credit Match helps you quickly and easily find a credit card that is right for you, no matter your credit score. Get started and find the perfect credit card for your lifestyle!
Nurx: We're able to do so many things on our phones that help us stay healthy. We use meditation apps for our mental health, buy healthy groceries from our phones and download workout plans that help keep us in shape. So why does maintaining our sexual health have to be so darn difficult? Nurx makes it easier than ever by allowing you to order prescription birth control straight from an app without ever having to leave your couch. The best part? It's affordable with or without insurance. If you have health insurance, you can get your prescription birth control FOR FREE and if you don't, Nurx offers options starting at just $15 per month. Here's how it works:
Step One: Request your prescription online at Nurx by answering a few health questions.
Step Two: The Nurx medical providers will evaluate your needs and write a prescription for you.
Step Three: Your prescription gets delivered straight to your door in discreet, unbranded packaging, all with free shipping.
Step Four: Repeat prescriptions receive automatic refills and you can cancel your prescription at any time.
So what are you waiting for? Order your prescription birth control today with Nurx to spend less time in line at the pharmacy and more time enjoying your life!
Swirled may be compensated when users click on the affiliate links in this newsletter. Products are in stock at the time of publication.
Did you receive this newsletter from a friend? Sign up for Friday Fluff here to get cute dogs in your inbox every week.
P.S. Want your dog to appear in Friday Fluff? Send a picture of him or her (at least 600px by 400px) along with name, breed, age when the photo was taken and a fun fact about your furry friend to [email protected]. We'll do our best to feature your dog in our email and social media feeds.