Everything You Need To Know About A Little Something Called Afterpay
Online shopping is the best, right? However, it's so easy to go a little overboard when there's a sale at both Urban Outfitters and Anthropologie. When you're ready to check out after filling your carts to the brim, don't break your budget. Instead, look to see if Afterpay is an option. If you're not sure what Afterpay is, we've got you covered, plus the deets on if it's worth it for your wallet.
What is Afterpay?
Afterpay is a software that allows you to split your purchase into four equal payments over the course of a few weeks so that you don't have to pay the full price at the time of purchase. For example, let's say you purchase $80 worth of clothes at Urban Outfitters. If you choose Afterpay at checkout, that $80 will be split into four payments of $20, the first of which is due at checkout immediately, and the next three due every two weeks until it's paid off.
Afterpay is free to use and there's no interest charged as long as you make your payments on time. Signing up takes just a few minutes and you find out if you're approved or not almost instantly. In order to be eligible for Afterpay, you need to:
Be a resident of the United States (not including U.S. territories)
At least 18 years old (19 years old in Alabama)
Have a valid and verifiable email address and phone number
Provide a valid delivery address
Have a U.S. debit or credit card
Spend a minimum of $35
Afterpay works with hundreds (if not thousands) of online retailers including favorites like Urban Outfitters, Anthropologie, Forever 21, Steve Madden, Bandier, Bare Minerals and DSW. It also works with Visa and MasterCard credit and debit cards. However, Afterpay doesn't work with American Express, ACH payments or wire transfers.
Is Afterpay worth it?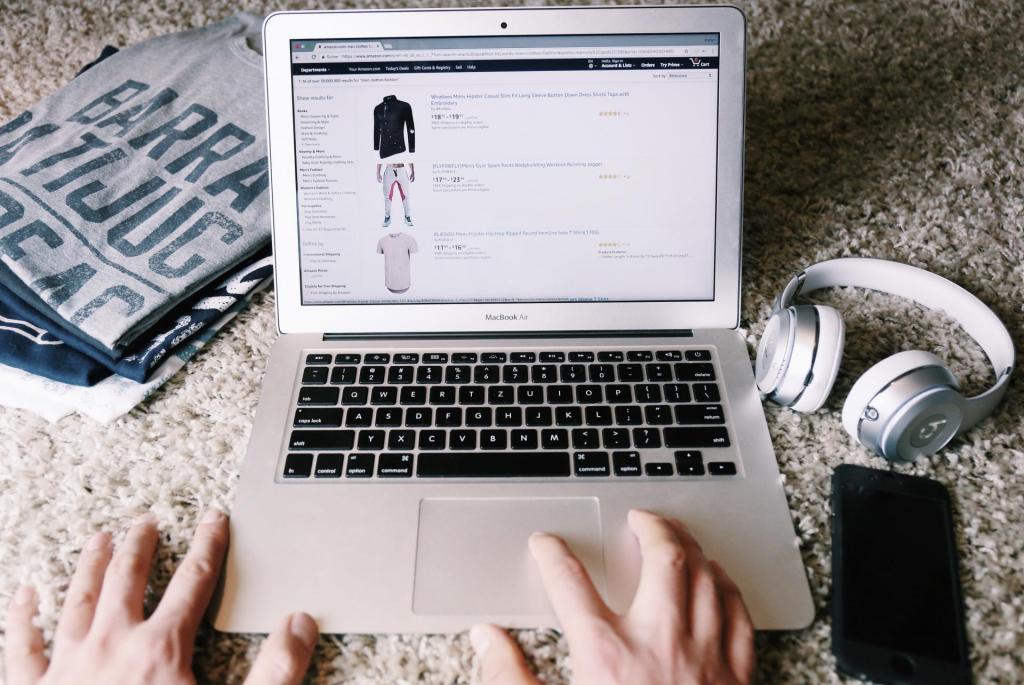 Afterpay is pretty seamless since it's built right into the payment options for online retailers. However, it's important to weigh the pros and cons that come with turning a one-time payment into four installments.
Consider what you're buying and how much it costs. If you're spending $50 on a new dress, Afterpay would break that down into four equal payments of $12.50 over the course of eight weeks. But if you accidentally miss one of those payments, you could end up paying a late fee of $8. An extra $8 just for missing a payment of $12.50? It might not be worth it for such an inexpensive item.
On the flip side, if you're buying a new bedroom set and don't want to drop a few hundred dollars all at once, Afterpay could help you break it down into more digestible payments. Plus, the bi-weekly due dates might even line up with your payday if you plan it right. Even better, if charging $300 to your credit card right now means you won't be able to pay it off when your due date arrives, Afterpay could help you avoid the interest you'd rack up by splitting it across two months instead, which means you'd end up saving money.
Afterpay ultimately works best if you're good at paying your bills on time but need a little more flexibility with your budget. It costs you nothing extra as long as you don't get caught paying a late fee. Try it on desktop or download the app for iOS or Android devices. And whatever you choose, make sure you're doing what's best for your wallet so you can thrive in your personal finances.
RELATED
This App Tracks Your Packages, Saves You Money And Makes Shopping So Much Easier
7 Facebook Groups That Could Help You Save Money
8 Bed, Bath & Beyond Hacks You Need To Know To Save Even More Money