The Secret To Crafting The Perfect LinkedIn Headline
LinkedIn is the go-to platform for job searching and networking. So when it comes to your profile, it's important to always keep it up to date. You never know when you'll want to connect with someone new whom you met at an event or need to reach out to a hiring manager about a potential job. Either way, keeping your profile on point can help you achieve your career goals, and it all starts with this LinkedIn headline hack.
What is your LinkedIn headline?
Your LinkedIn headline is the title, company and expertise that you specify under your name in your profile. It's also the first thing people see when they search for you or people like you.
We'll use my LinkedIn headline as an example. As you can see, I have my name and profile picture filled in, and then beneath both, there's a line of text that reads "Senior Editor at Swirled | Digital Media | Networker."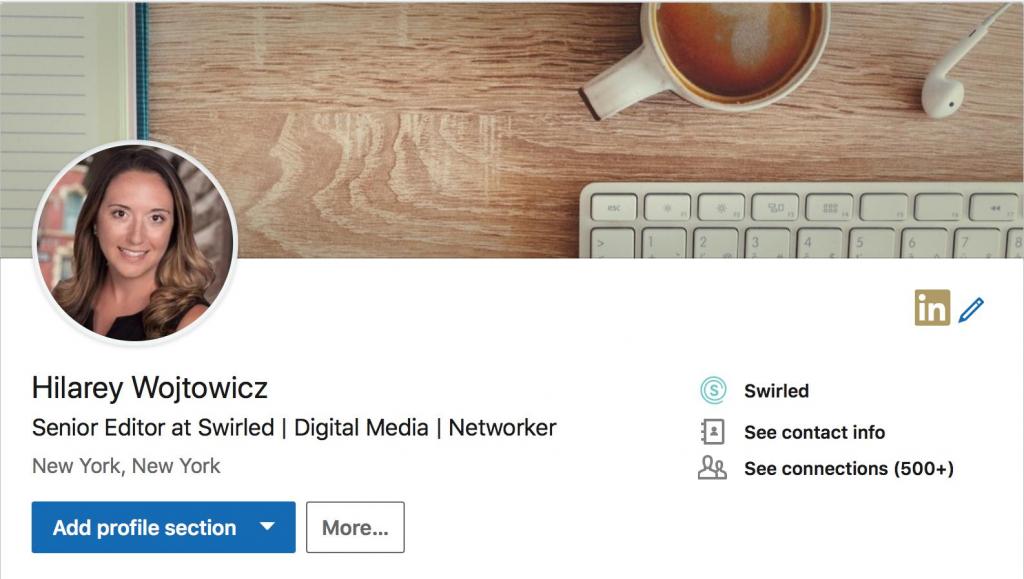 This is my LinkedIn headline. I can easily edit it at any time from my profile page, and it also shows up next to my name when you look for me via the search bar on the LinkedIn homepage.

How To Hack It
Now, you might be like me and always have your LinkedIn profile up to date. However, there are a few things you can do to make it so that your headline is really optimized for the platform.
First, be mindful that LinkedIn may automatically make your headline the same as the most recent job title on your profile. However, that may not be the headline you want to appear in search because maybe it's your side hustle and not your full-time job. You want to make sure that you manually input your LinkedIn headline so that you're linked to the job role for which you want to be known.
Once you know what you want your LinkedIn headline to be, it's important to write it the right way. Of course, you can keep it simple and just state your title and company name, but that won't do much to get you the attention you deserve. You're a boss, so make sure your LinkedIn headline demonstrates that.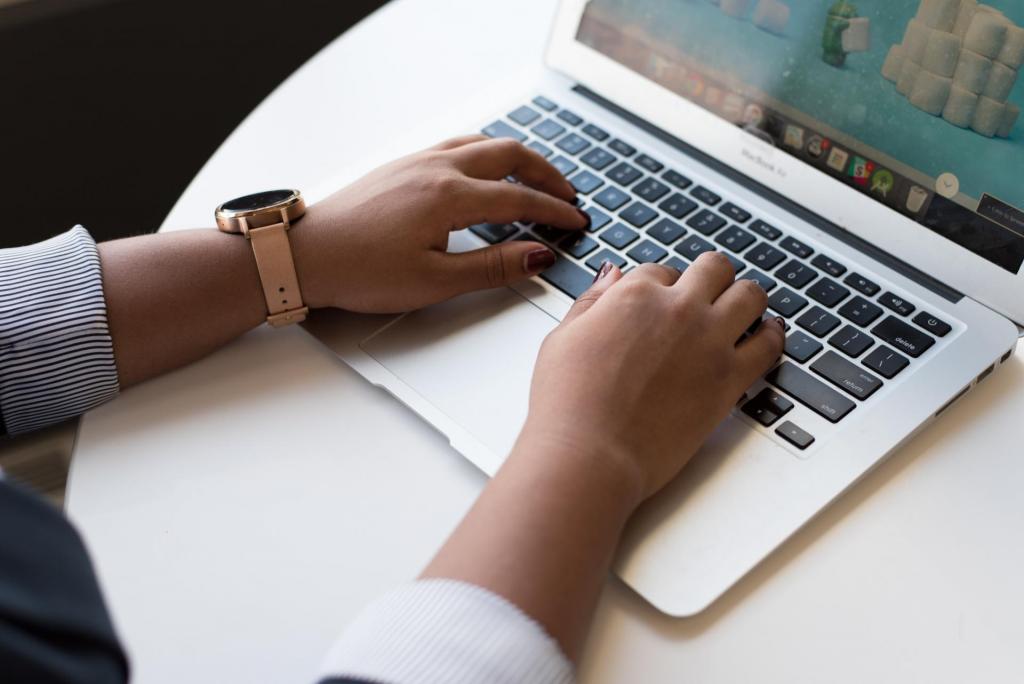 To best optimize your LinkedIn headline, you need to include three key parts: your job, your industry and your expertise or special quality. In reality, it's a pretty simple concept, and you may have seen other LinkedIn headlines formatted this way for a while but never knew why (guilty!). The answer is that it optimizes it for search and includes all of the key information that people need to know about you on the platform. Remember, they can learn more about you once they're on your profile page — the goal of this headline is get them there.
Pro Tip: Keep it to 120 characters or less so that people can read the entire headline in the search bar. You don't want your expertise or special quality getting cut off!
Why This Is The Recipe For Success
First, this type of headline includes all of the keywords that someone might search when looking to connect with others or find the perfect candidate for a job they're trying to fill. Someone might be interested in learning more about what a senior editor does or want to make the switch to digital media and is interested in meeting people in the industry. And when it comes to your expertise or special quality, this helps set you apart from others with similar skill sets. My LinkedIn headline says "networker" because networking and connecting people are passions of mine, but I've seen others say "yogi," "health coach" or even "speaker."
Pro Tip: The expertise or special quality in someone's LinkedIn headline is a great conversation starter. When you connect with someone on LinkedIn, include a note with the invitation that asks a question about this part of their headline — we bet they'll respond!
This LinkedIn headline hack will surely help you stand out from the crowd on the platform. Whether it leads to a new mentor, job or network of like-minded people, your updated LinkedIn headline is sure to help you thrive in your career.
RELATED
This New LinkedIn Feature Makes Networking So Much Easier
5 Ways You're Setting Yourself Up To Fail On LinkedIn
How To Find A New Job Without Actually Applying For Any Jobs