13 Of The Most Romantic Foodie Destinations Around The World
Instead of doing the same ol' dinner-and-movie routine with your SO this Valentine's Day, why not escape to a romantic destination with the most amazing local food? If you're looking to take a trip with your partner or just to daydream together about what your lives will be like once those promotions kick in, you'll want to take a look at this roundup of the 13 most romantic foodie destinations around the world. Which one's your favorite ?
1. Madrid — Spain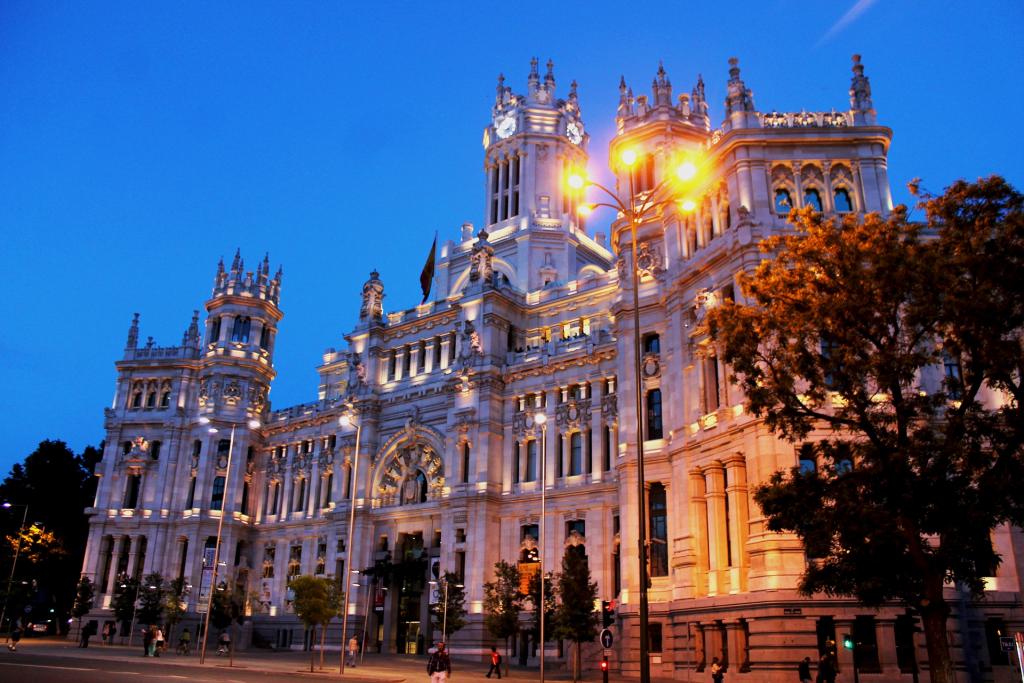 There's nothing more romantic than enjoying hearty tapas during a late-night drink in a dimly-lit restaurant with your loved one. That, in essence, is what foodies can expect to experience when visiting Madrid, the bustling capital of Spain. Expect to sleep late and eat late when visiting this city since the earliest dinner reservations start around 10 p.m. There are many delicious traditional Spanish dishes that you'll have to try when in Madrid. Some of our favorites include patatas bravas which are freshly cut potatoes fried and covered with a red sauce that's like a spicy version of ketchup, a plate of dried and salted Iberian ham (Jamón ibérico) and ham croquettes — heads up, vegetarians and vegans may have a hard time in Madrid.
2. Zermatt — Switzerland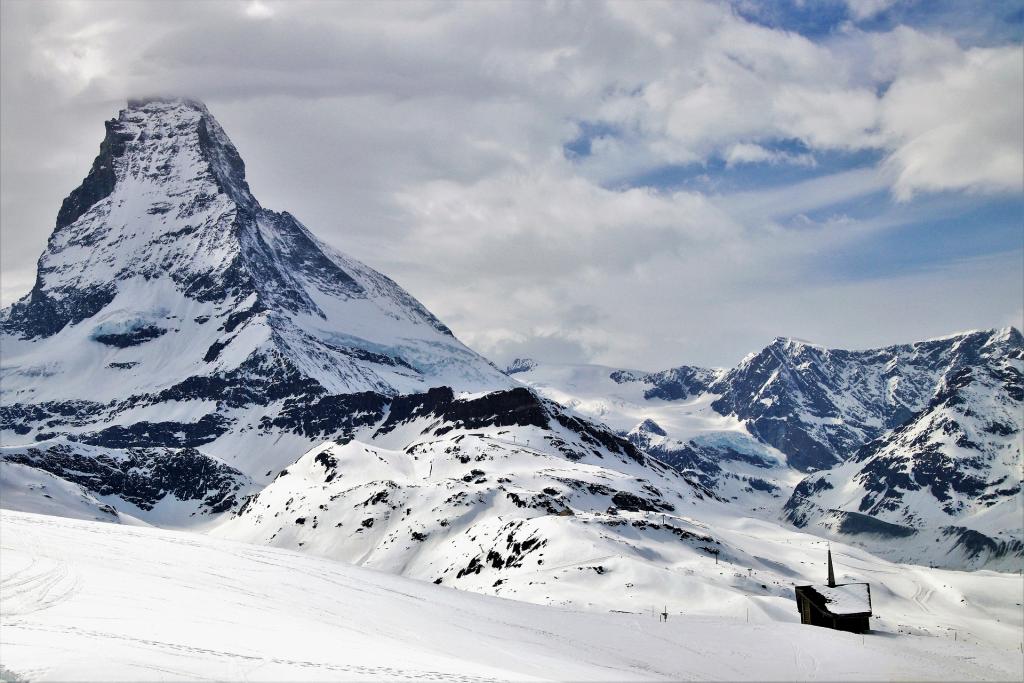 Foodies who've never heard of Zermatt, a town located in the German part of Switzerland, should get quickly acquainted with it. Zermatt offers the ideal romantic getaway for those who love skiing in the winter, hiking in the summer and good food all year round. In Zermatt, you'll be able to sample yummy local Swiss cuisine, including the best authentic Swiss cheese fondue that we've ever had at the Riffelalp Resort which is located at 2222 meters above sea level. We're also big fans of the local chocolate fondue, which is made with Toblerone chocolate and served alongside fresh apples and bananas for dipping.
3. Venice — Italy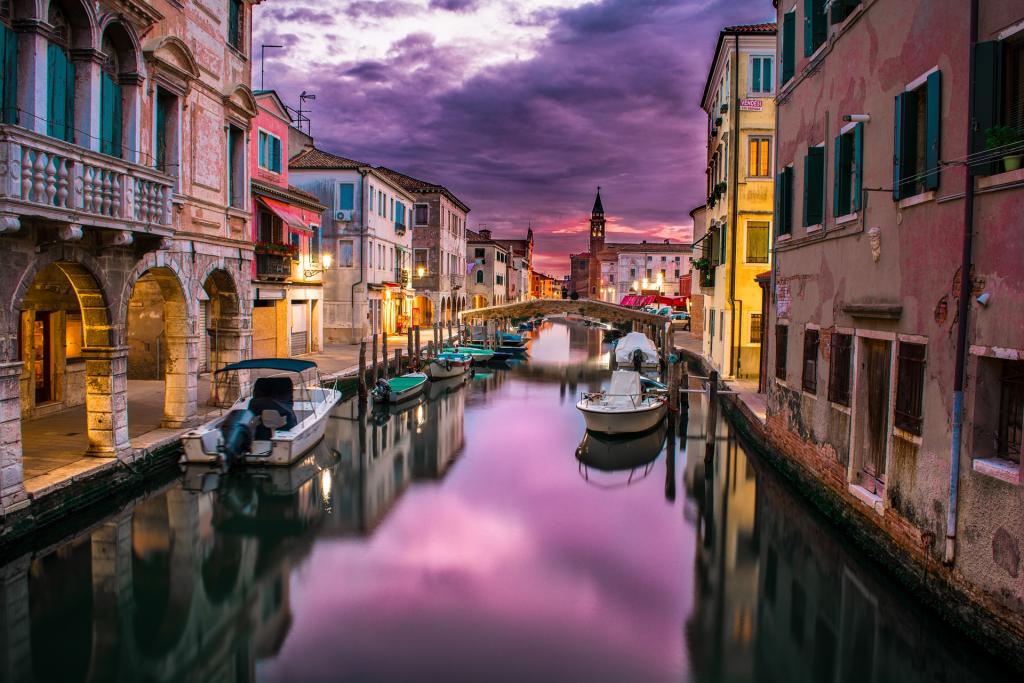 What's more romantic than riding to a candle-lit dinner with your SO in a gondola? Not much, in our opinion. That's why Venice is an obvious choice for foodies looking for a romantic getaway. This roadless Italian city combines picturesque views with mouthwatering Italian food. Some of our favorite local Venetian dishes that foodies need to try when visiting the city include Risotto Al Nero Di Seppia, a squid ink risotto made with Veneto-grown rice, Risi e Bisi, Venetian rice and peas made with pancetta, butter and onion and covered with parmesan cheese and, of course, more pizza than you can physically handle.
4. Kyoto — Japan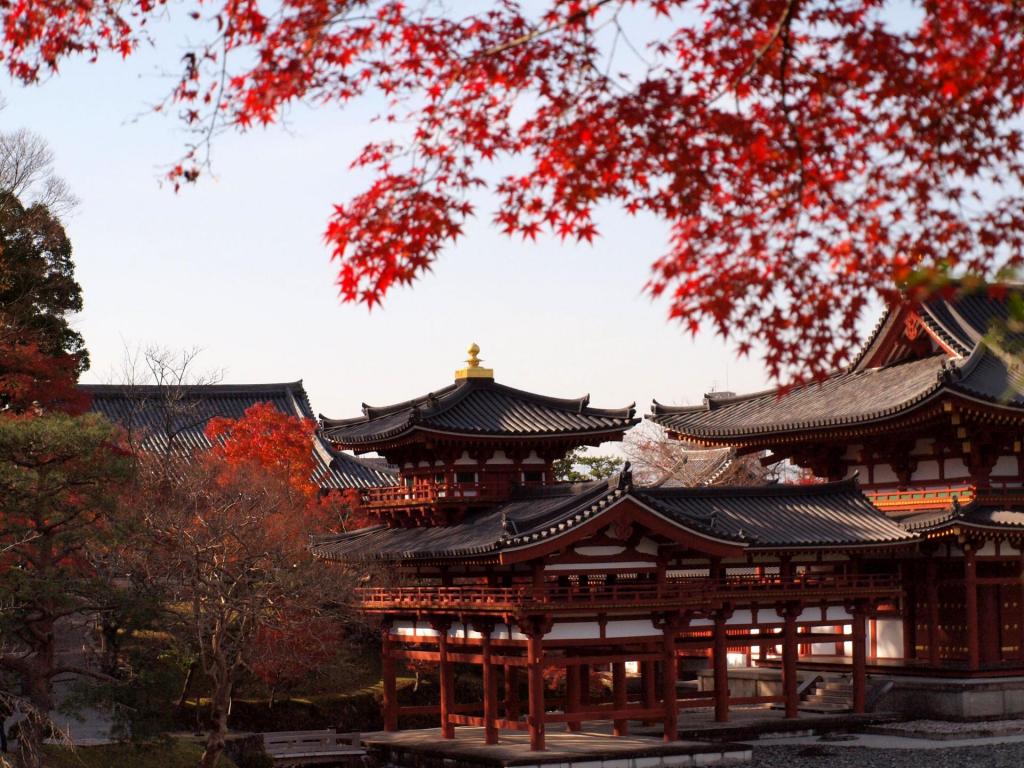 Kyoto is a Japanese city located on the island of Honshu and was once the capital of Japan. Unlike buzzy Tokyo, this Japanese city seems almost untouched by time. It's home to many classic Buddhist temples, picturesque gardens, jaw-dropping imperial palaces and amazing local cuisine. Kyoto's cuisine is famous for its delicate tofu, Japanese haute cuisine and Buddhist vegetarian cuisine. When in Kyoto, foodies will want to eat Nishin Soba (hot soba noodles topped with simmered herring), Obanzai (a bunch of small plant-based dishes made using local vegetables) and Saba sushi (sushi made with mackerel). Kyoto is famous for its fresh vegetables, so it's the ideal foodie destination for plant-based eaters.
5. Crete — Greece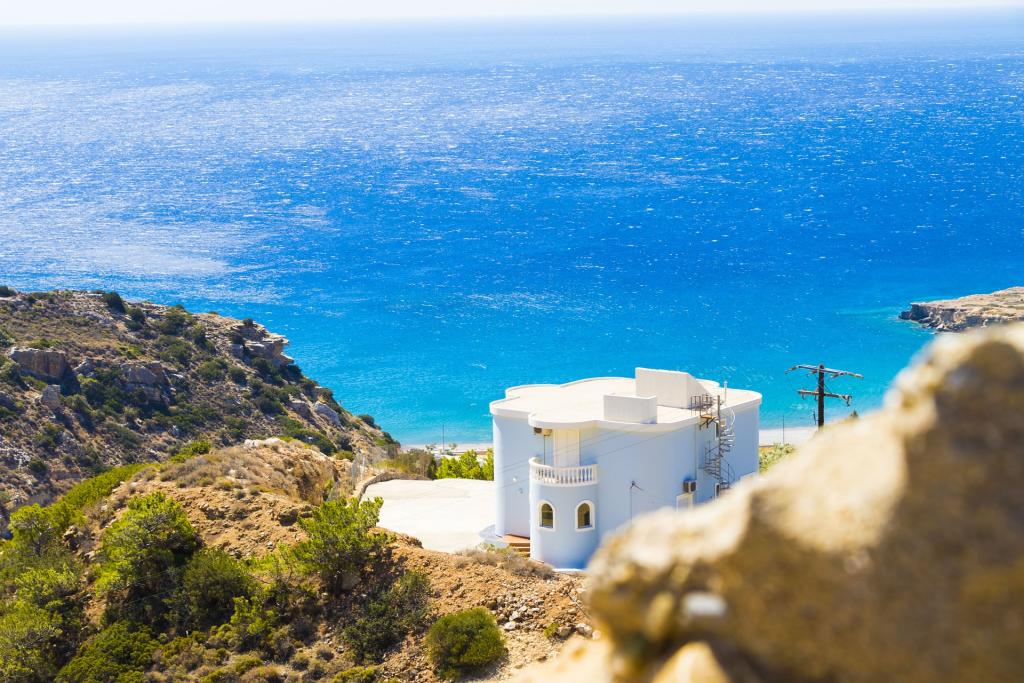 When couples explore romantic destinations in Greece, Santorini tends to get all the hype. But foodie travelers shouldn't discount Crete, Greece's largest island that's known for its fine-sand beaches and white, rocky mountains. When it comes to food, Crete is famous for its unique cheeses, fresh fish, Cretan olive oil and its fresh mountain herbs and greens that adorn every dish. Almost every Cretan village has its own signature cheese, usually made with sheep or goat's milk. Look out for Graviera and Myzithra. You'll also want to sample the local fried snails that are fried with flour and hot olive oil in a pan and dusted with wine or vinegar before serving.
6. Florianópolis — Brasil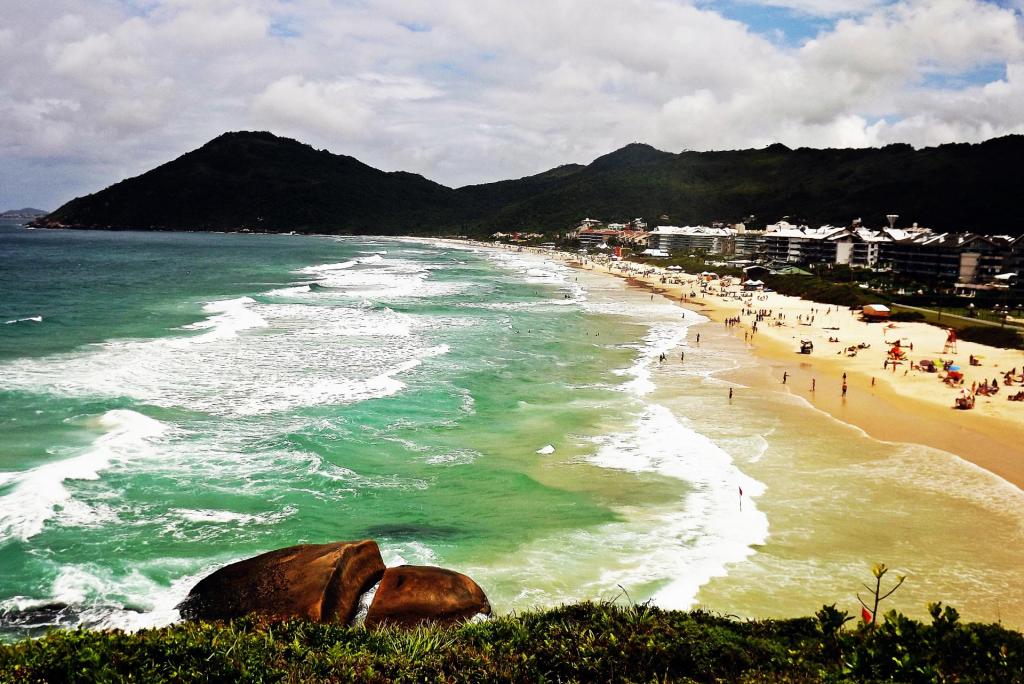 Escape the cold weather and head to Florianópolis, the capital of Santa Catarina, a state in southern Brazil. Florianópolis is known for its picture-perfect beaches, excellent surfing and amazing, fresh seafood. Florianópolis was dubbed "the best place to live in Brazil" by Veja, a popular Brazilian weekly news magazine, so if you do visit beware that you and your partner may never want to leave. When in Floripa (an affectionate nickname for the city) you'll want to eat as much seafood as you can handle. Oysters are cooked in a variety of different ways — fresh, steamed, cooked with salt and lemon, au gratin or Alla Milanese. When it comes to street food, you'll want to try the cooked corn and (if you and your SO are into it) the vodka and juice served in pineapples and caipirinhas.
7. Bordeaux — France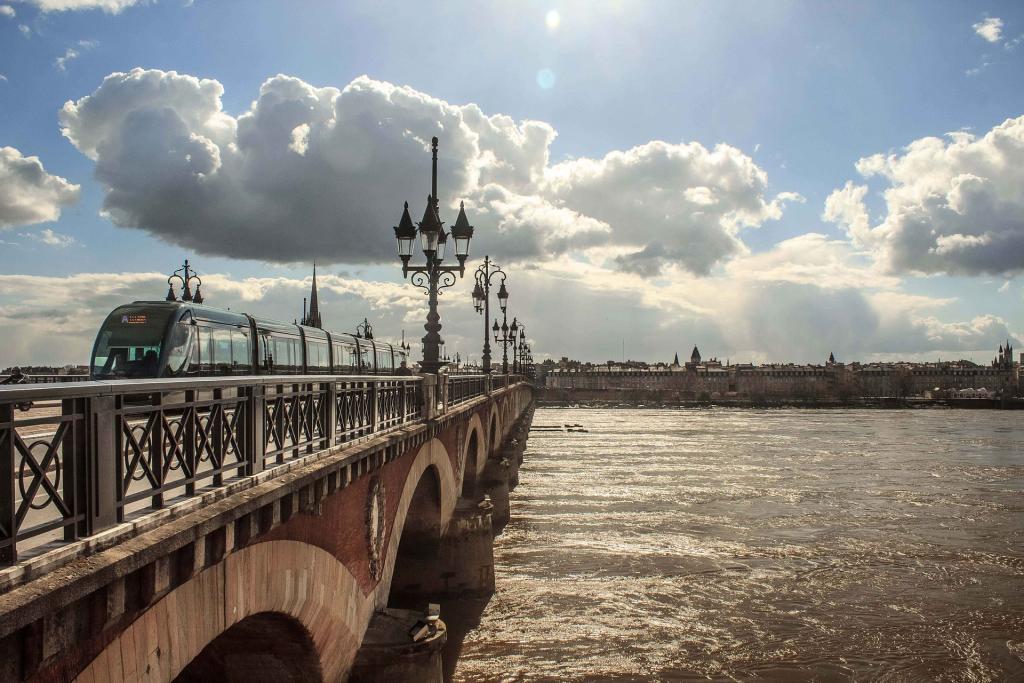 Foodies should skip Paris for once and visit the wine capital of the world instead. Other than wine, Bordeaux is known for its historic architecture and beautiful riverside dining. Imagine sampling local wine at wineries and enjoying a picnic alongside the Garonne River complete with local wine, local cheese and fresh buttery baguette. Sounds pretty darn romantic. When in Bordeaux, make sure that you also visit La Cité du Vin, a museum entirely dedicated to all things wine.
8 St. Petersburg — Russia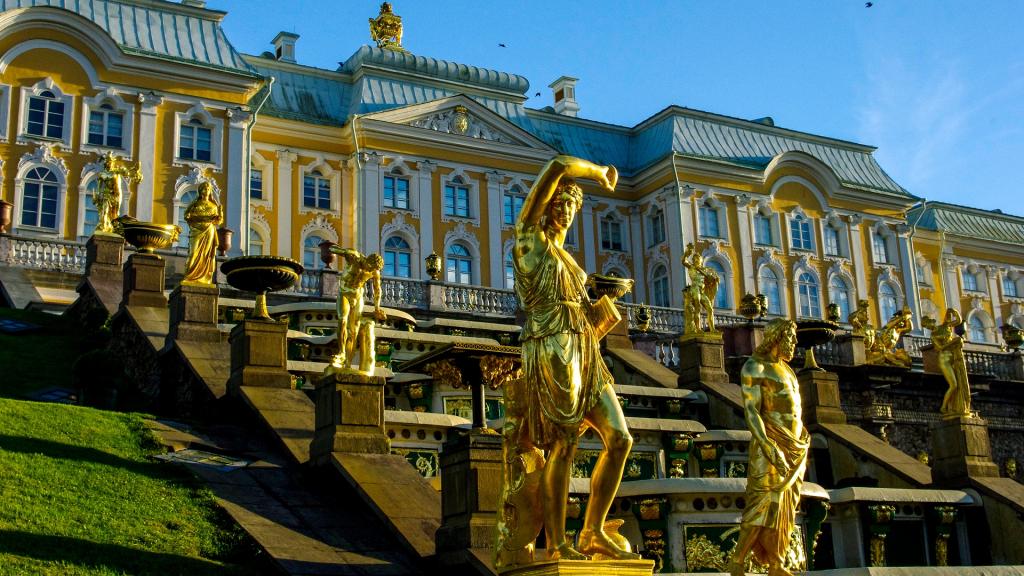 For some, Russia might not be the first destination that comes to mind when thinking about the perfect romantic foodie getaway. But if you discount all of Russia when making your travel plans, you'll be missing out on a whole lot of yumminess and beauty. St. Petersburg was the capital of Imperial Russia and very much remains the country's cultural center. Iconic attractions include the Mariinsky Theatre, a venue for opera and ballet, and museums featuring a plethora of beautiful Orthodox paintings. The local food in St. Petersburg is hearty, calorie-ridden and completely worth it. Foodies will want to try Beef Stroganoff, a dish that consists of small beef pieces plunged into sour cream sauce and topped with different vegetables, savoury pancakes filled with meat, cottage cheese and/or cabbage and Pirozhki, small-sized buns stuffed with a variety of fillings including meat, potatoes, cabbage or mushrooms.
9. Porto — Portugal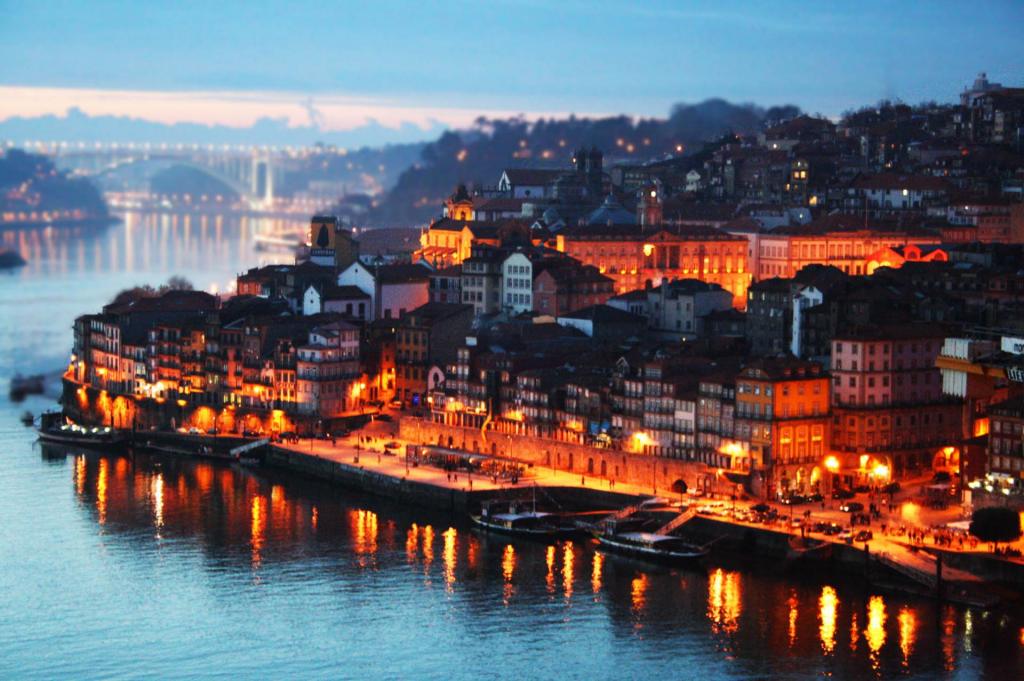 Port wine, the famous sweet wine that tastes like a dessert, originates from Porto, Portugal so this city is an obvious foodie-destination choice for couples. Porto is a coastal city in northwest Portugal that's famous for its luxe bridges, Port wine production, cobbled streets and cute cafés. You and your loved one can look forward to sampling wine at local wineries by the water and eating a combination of fresh seafood, juicy meats and flavorful stews and soups. Foodies won't want to miss a chance to try the Francesinha, a sandwich filled with four or five different meats, covered in cheese and drowned in a secret sauce made with beer. Who's in?
10. Montreal — Canada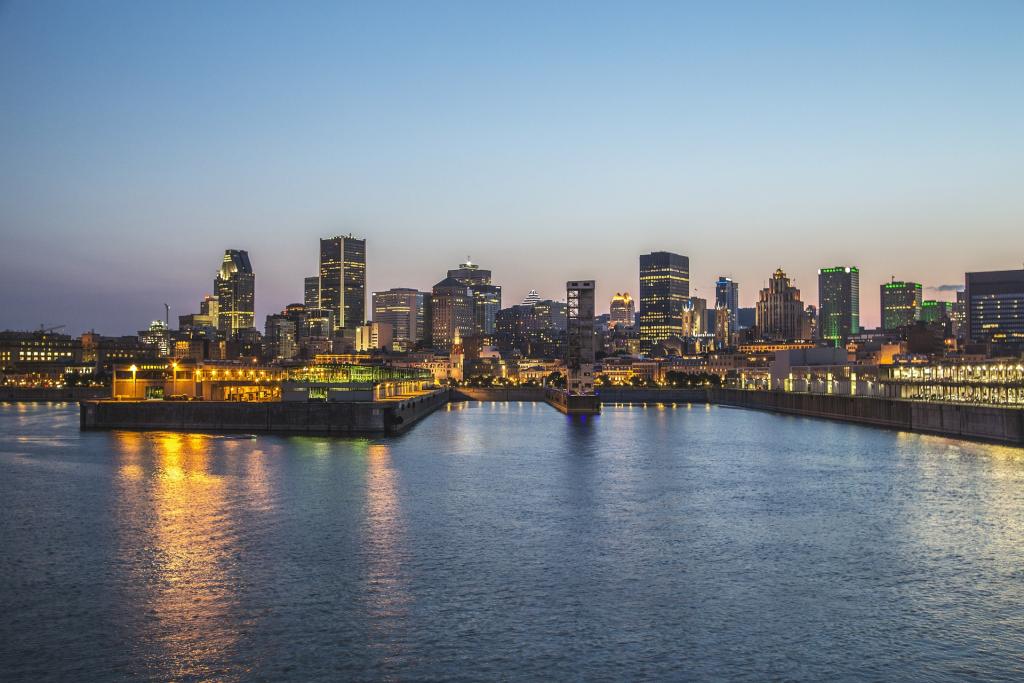 Foodies who live in the U.S. don't have to travel far to reach an international romantic culinary paradise. Just hop on over to Montreal, Canada. Montreal is the perfect destination for couples who love music festivals, art, good food and just generally living the good life. Foodies can't leave Montreal without trying Fois Gras Poutine from Au Pied de Cochon and marshmallow-and-Nutella pizza from Cacao 70 (yes, really).
11. North Shore, Oahu — Hawaii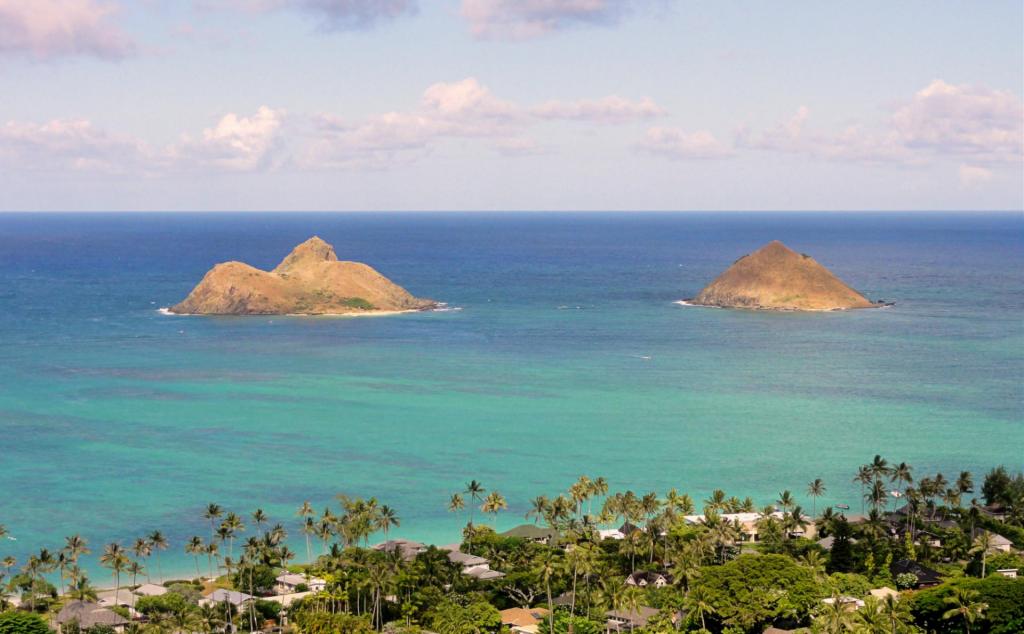 Hawaii is an obvious choice for a romantic vacation, but it's also an ideal destination for couples looking to eat some seriously good food. North Shore Oahu is laid-back and famous for its big waves and professional surfing contests. Foodies will want to head to Hale'iwa Bowls for the best açaí bowls on the island and to The Sunrise Shack to sample the most mouthwatering papaya bowls ever. Fruit in Oahu, Hawaii is so sweet and juicy that it tastes like candy.
12. Phuket — Thailand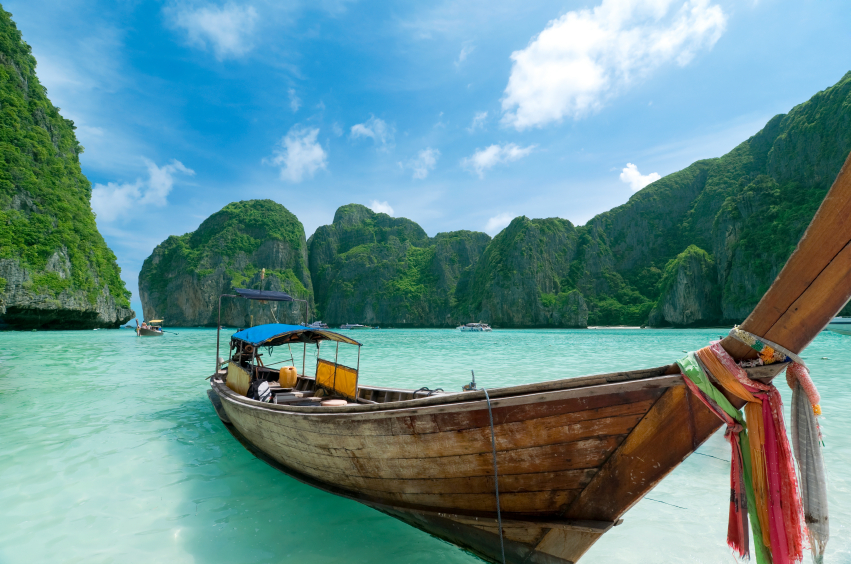 Phuket is a Thai island located in the Andaman Sea that features rainforests, mountains and some of Thailand's most popular beaches. It also has bustling local markets with the freshest fish that you've ever tasted. Phuket is known for its mouthwatering street food. Foodies must try pineapple fried rice, Pad Thai, green curry and mango sticky rice.
13. New York City — United States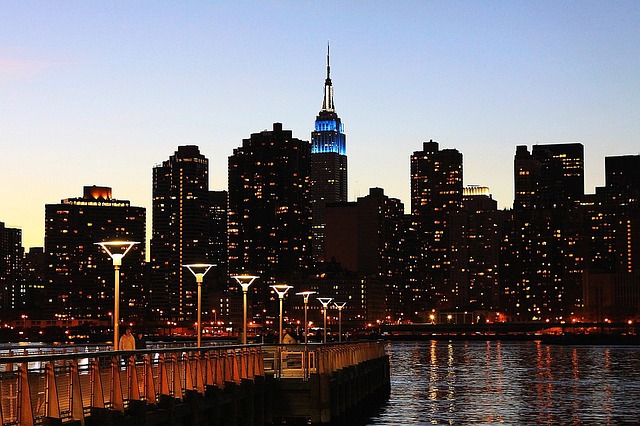 If you're set on staying in the U.S. for your romantic foodie getaway, New York City is always a good option. It features restaurants with food from all over the world, Broadway shows and rooftop bars with some of the best cocktails that we've ever tried. Head to Blacktail in lower Manhattan or to speakeasy Raines Law Room for a truly romantic atmosphere. We'll see you there!
RELATED
10 Adventurous Foodies Can Hike To This Pop-Up Restaurant On Mount Everest
8 Food Mashups That Actually Sound Delicious
Eat Your Way Through America: Here's The Most Iconic Street Food In Every State