Eat Your Way Through America: Here's The Most Iconic Street Food In Every State
The American street food scene has grown rapidly over the past decade, becoming a staple in our daily lives and culture. Authentic street food is delicious, inexpensive, unique to each state and constantly evolving to meet the demands of modern-day foodies.
After researching a plethora of esteemed food awards, critic reviews and food festivals, we created a list of the top street food in every state that will have your mouth watering and tummy grumbling. Time to start planning that next cross-country road trip!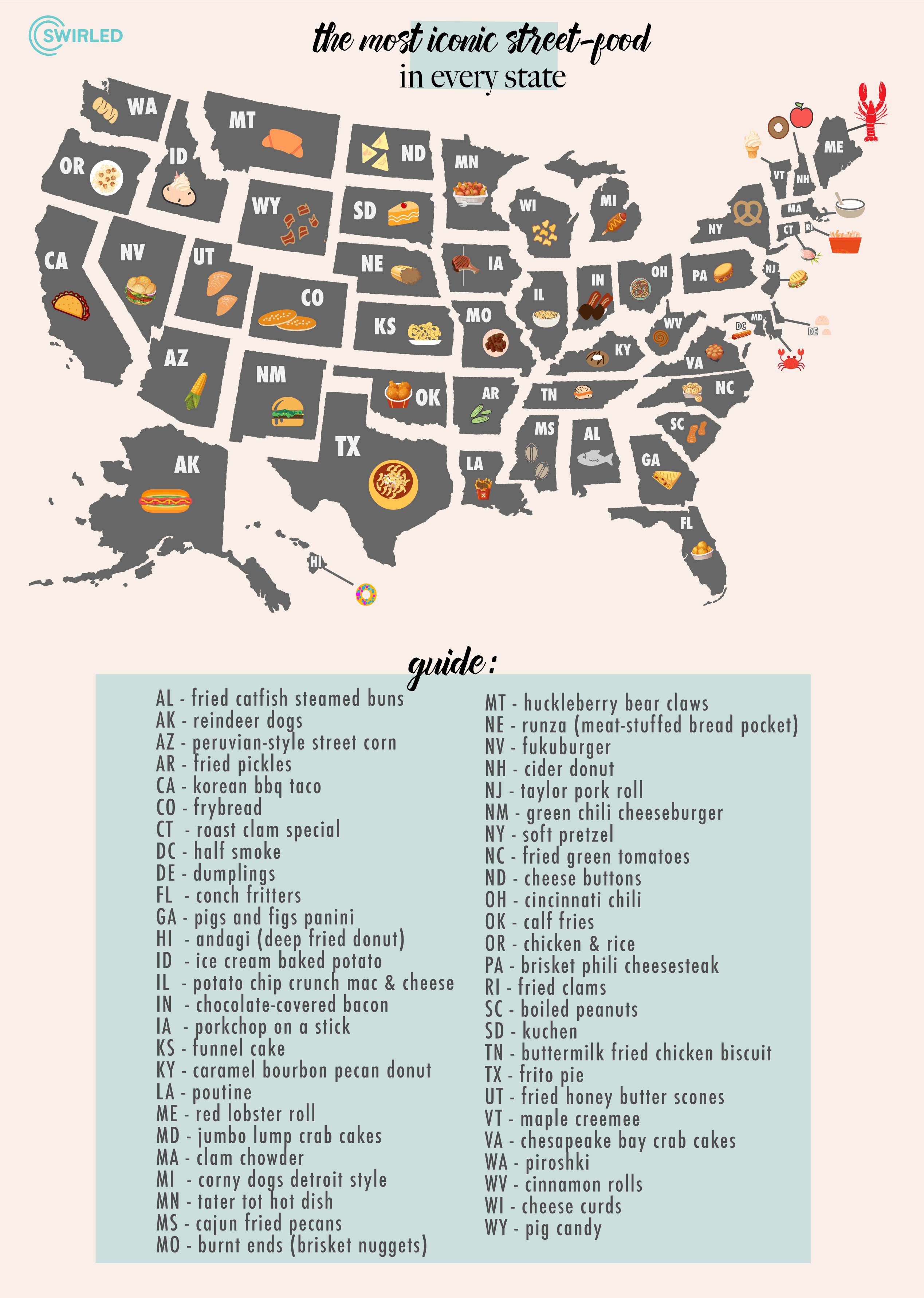 RELATED
These Are The Top Destinations For Street Food Around The World
9 Of The Best Food Trucks In The Country
14 Incredible Street Foods You've Never Heard Of