8 Food Mashups That Actually Sound Delicious
Like true millennials, we've grown bored of staple foods like pizza, tacos and donuts. So we've decided to mix and match our favorite dishes to create monstrous food mashups that are out of this world. Some of these food hybrids, like the chocolate eclair hot dog, sound more disgusting than delicious. But others might be worth trying. Below are eight of our favorite food mashups ever created.
1. Spaghetti Bread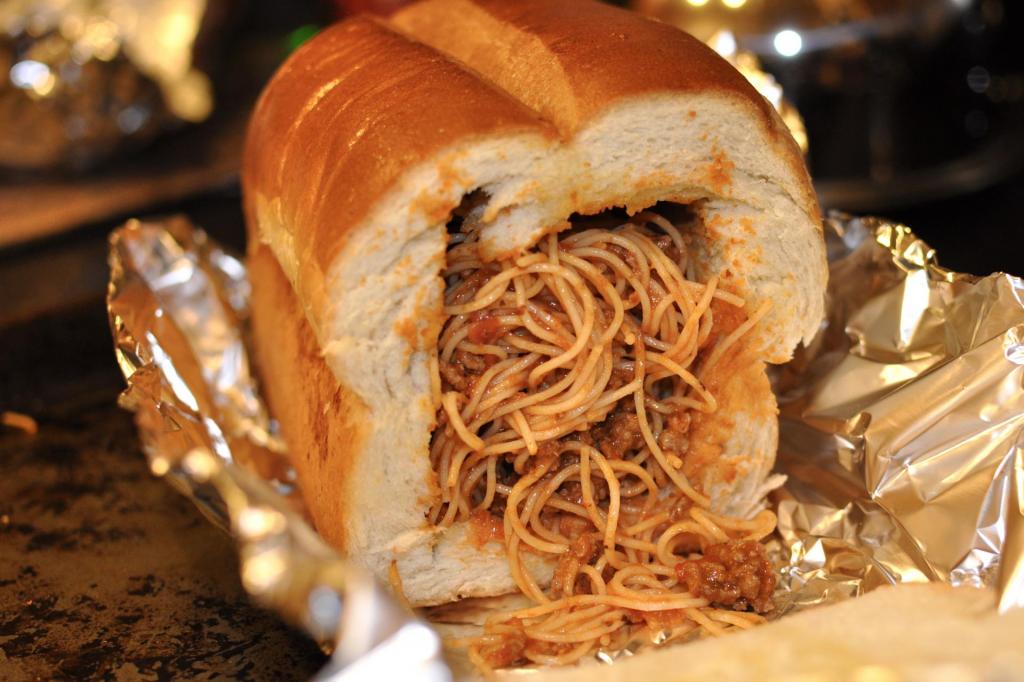 Why eat a bowl of spaghetti with a side of bread when you can stuff the spaghetti inside the bread? We love this food mashup because it combines two of our favorite foods into one delicious, carb-loaded meal. Tomato or meat-based spaghetti sauces work best for this dish. You can make this delicious spaghetti bread recipe from allrecipes.com in a little over an hour.
2. Oreo-Stuffed Brownies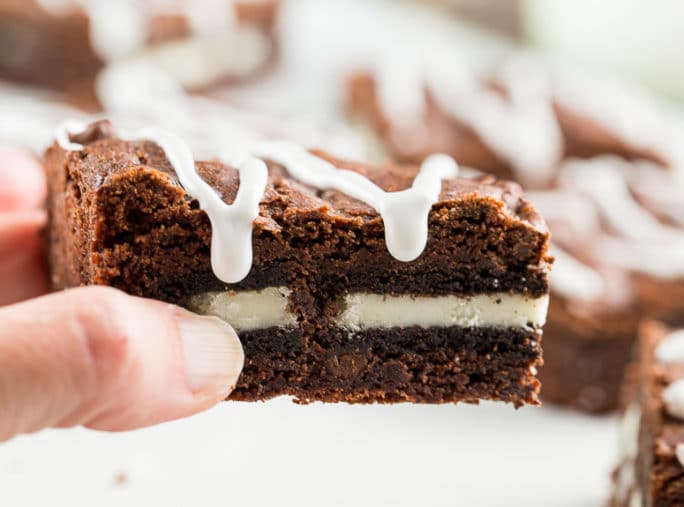 Just when you thought that Oreos and brownies couldn't get any more indulgent, Oreo-stuffed brownies arrived. Imagine actual Double Stuf Oreos surrounded by ooey-gooey, chewy chocolate brownies. You can make these bad boys in just 50 minutes by following this Oreo-stuffed brownies recipe from Spicy Southern Kitchen. You need butter, sugar, eggs, cocoa powder, baking powder, salt, vanilla extract, flour, semi-sweet chocolate chips, white frosting and one package of Double Stuf Oreos.
3. Mac 'N' Cheese-Stuffed Meatloaf
Yes, mac 'n' cheese-stuffed meatloaf is a thing, and we're here for it. Make this for a dinner party and don't tell your guests about the mac 'n' cheese filling. They'll be pleasantly shocked by the surprise cheesy center! You can make this dish using your favorite boxed mac 'n' cheese and homemade meatloaf. Get the full mac 'n' cheese-stuffed meatloaf recipe from I Wash You Dry.
4. Ramen Crust Pizza
Regular pizza crust is so last year. The new it girl in the pizza world is ramen pizza crust, and boy, does she look good. You can make ramen pizza crust at home simply by using instant ramen noodles. Cook the noodles and slather them with your favorite pizza toppings before placing everything in the oven. Get the full recipe from Serious Eats.
5. Cronuts
If you're not familiar with cronuts, here's the lowdown. A cronut is a croissant-donut pastry hybrid that was first invented by New York City-based pastry chef Dominique Ansel. To taste a cronut for yourself, visit the Dominique Ansel Bakery in New York, Los Angeles, London or Tokyo. Alternatively, you can attempt to make your own cronuts at home by following this recipe from Food52 for cronuts with vanilla pastry cream and orange blossom glaze. Yum.
6. PB&J French Toast
It's peanut butter jelly time! But seriously, who wouldn't want to eat this PB&J french toast hybrid for breakfast? To make it at home, simply make a small incision in a thick slice of challah bread and smear peanut butter and jelly inside. Then proceed to make french toast as usual. This PB&J French Toast recipe from Tablesoon.com is ready in just 20 minutes.
7. Taco Fries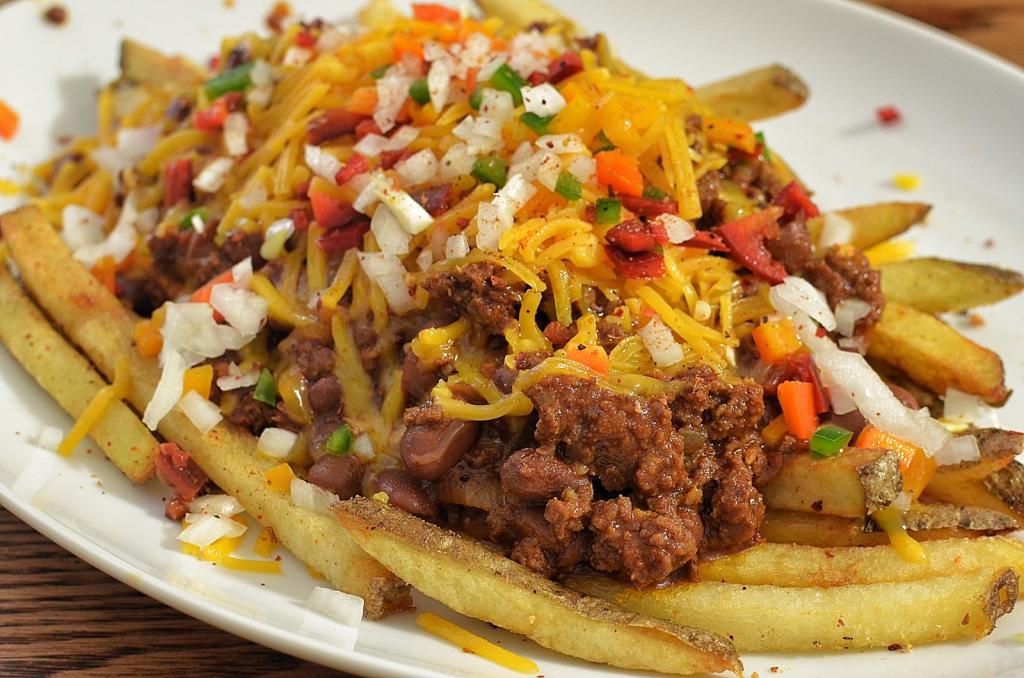 Tortillas are good, but at the end of the day, no salty carb can compare to the deliciousness of French fries. That's why we love this taco-and-French fries hybrid dish. To make it, simply top French fries with your favorite taco fillings like beef, onion, taco seasoning, shredded cheddar cheese, diced tomatoes and pickled jalapeños. Get the full recipe from Cooking TV Recipes.
8. Cherpumple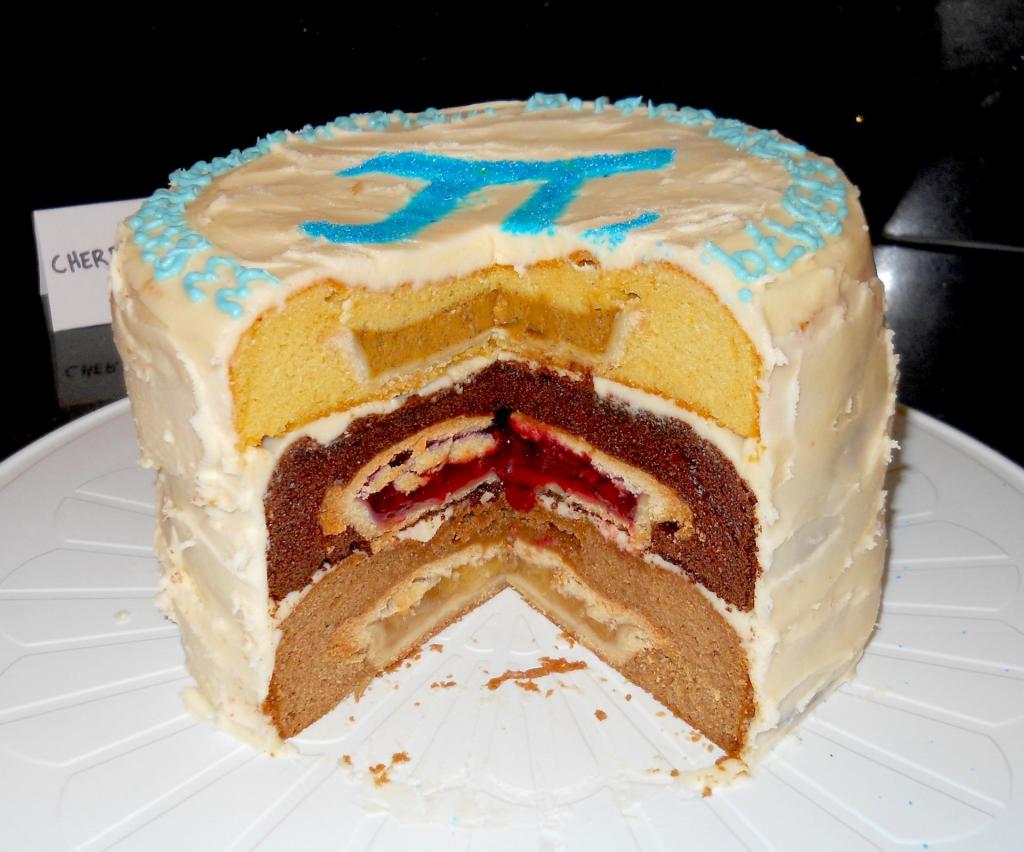 Cherpumple isn't just a funny name — it's a dessert that consists of three different pies stuffed inside of three different cakes (yes, you read that right). This novelty cake combines cherry, pumpkin and apple pies with three different flavors of cake mix — usually chocolate cake mix, yellow cake mix and spice cake mix. We guarantee that this multi-layered cake will satisfy even the strongest sweet tooth. Here's a full cherpumple recipe from the Today show for the experienced bakers out there who want to attempt it at home.
RELATED
8 Of The Weirdest Brunch Foods From Across The Nation
What Your Favorite Junk Food Says About Your Personality
5 Beyond Indulgent Coffee Fixes Worth Traveling For This Winter