7 Recipes That Bring The Green For St. Patrick's Day
Many people view St. Patrick's Day as an excuse to drink beer and parade around in ridiculous green outfits. But we shouldn't forget the real meaning behind this Irish celebration. The festivities are actually meant to commemorate Saint Patrick, the most prominent patron Saint of Ireland.
St. Patty's Day is both a religious holiday and a time to celebrate Irish culture. The first St. Patrick's Day parade was held in Manhattan in 1762, when Irish immigrants were making their way into the United States. Since the shamrock (which is similar to the four leaf clover, but with three leaves) is used as a symbol of Ireland and St. Patrick's Day, wearing green and eating green-colored food is customary. These seven green-themed recipes will help you celebrate St. Patrick's Day with gusto.
1. St. Patrick's Day Maki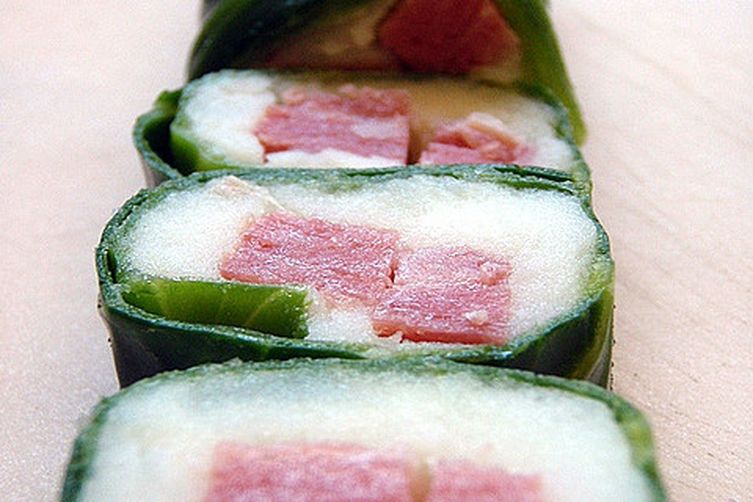 This Irish-style Maki recipe from Food52 is the perfect finger food to serve at your St. Patrick's Day get-together. Unlike traditional Maki, this variety is made using St. Patrick's Day dinner staples, including cabbage, potatoes and corned beef. Serve it with a side of honey mustard and you'll have yourself the perfect flavorful and festive party snack!
2. Green Parsnip Soup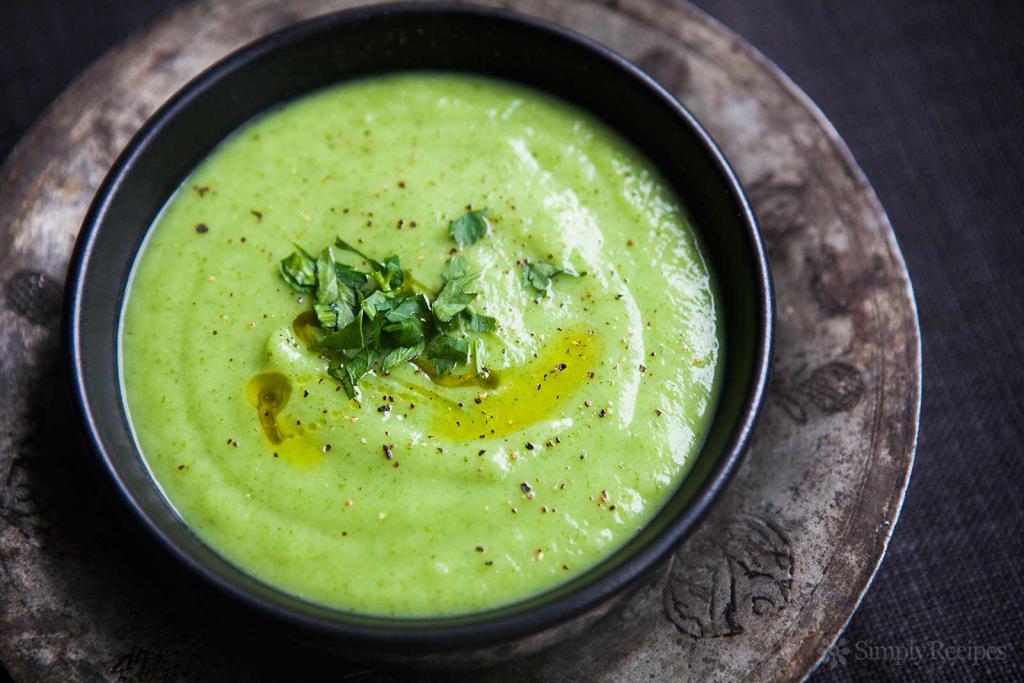 For a more elegant sit-down dinner affair for your St. Patrick's Day gathering, consider making this parsnip soup with leeks and parslay as an appetizer to stick to your green party theme. This parsnip soup recipe from Simply Recipes isn't just festive, it's also really healthy — your more health-conscious guests will appreciate it.
3. Green Risotto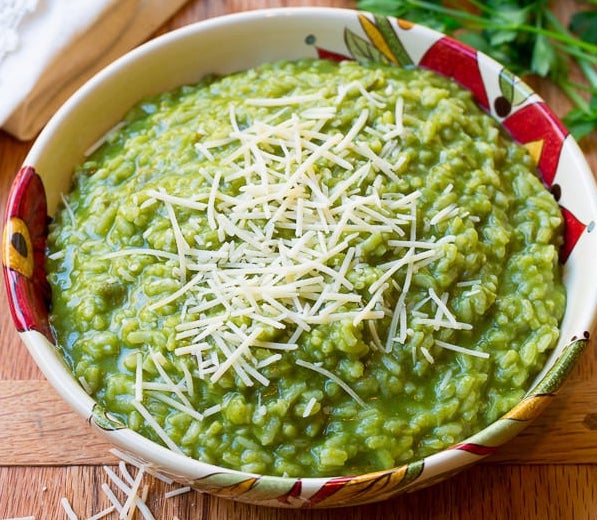 If you're feeling a little ambitious, consider making this green risotto recipe from A Spicy Perspective that's sure to impress your party guests. Its unique color and flavor comes from fresh spinach leaves, parsley and basil that are pureed into a vegetable broth before cooking. It may sound complicated, but intermediate cooks can prep it in just 10 minutes.
4. Mint Chocolate Cupcakes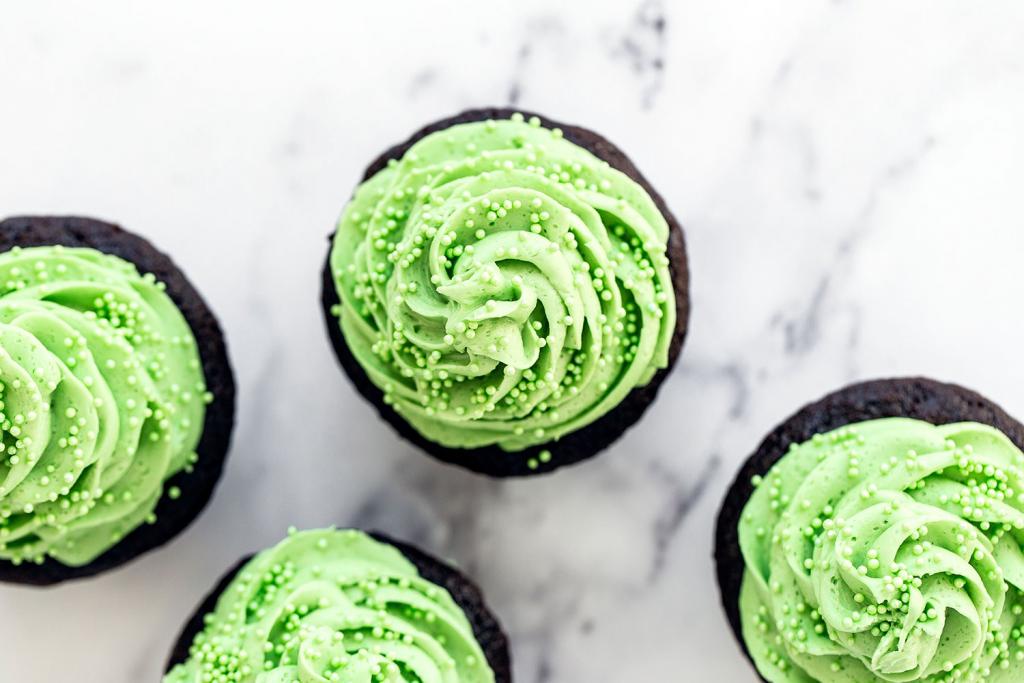 There's something oh-so-delicious about the indulgent combo of mint and chocolate. That's why we love these mint chocolate cupcakes that are the perfect treat for your St. Patty's Day party. These festive cupcakes are made with bittersweet chocolate, full-fat plain yogurt and peppermint extract. They'll get you a lot of likes on Instagram. Get the full recipe from Handle the Heat.
5. Roasted Broccoli Pesto On Pumpernickel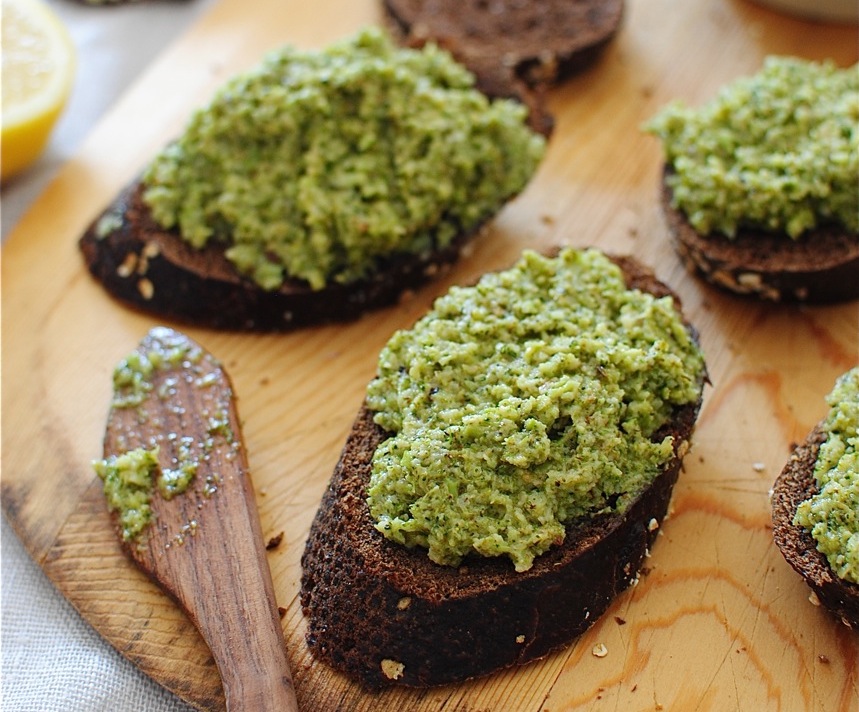 If you're hosting a St. Patty's Day celebration, this tasty green snack is guaranteed to be a crowd-pleaser. To make the pesto paste, you'll need broccoli florets, freshly-grated Parmesan cheese, pine nuts, garlic cloves, EVO, lemon juice and salt and pepper for garnish. Get the full recipe from Bev Cooks.
6. Bailey's Irish Cream Puppy Chow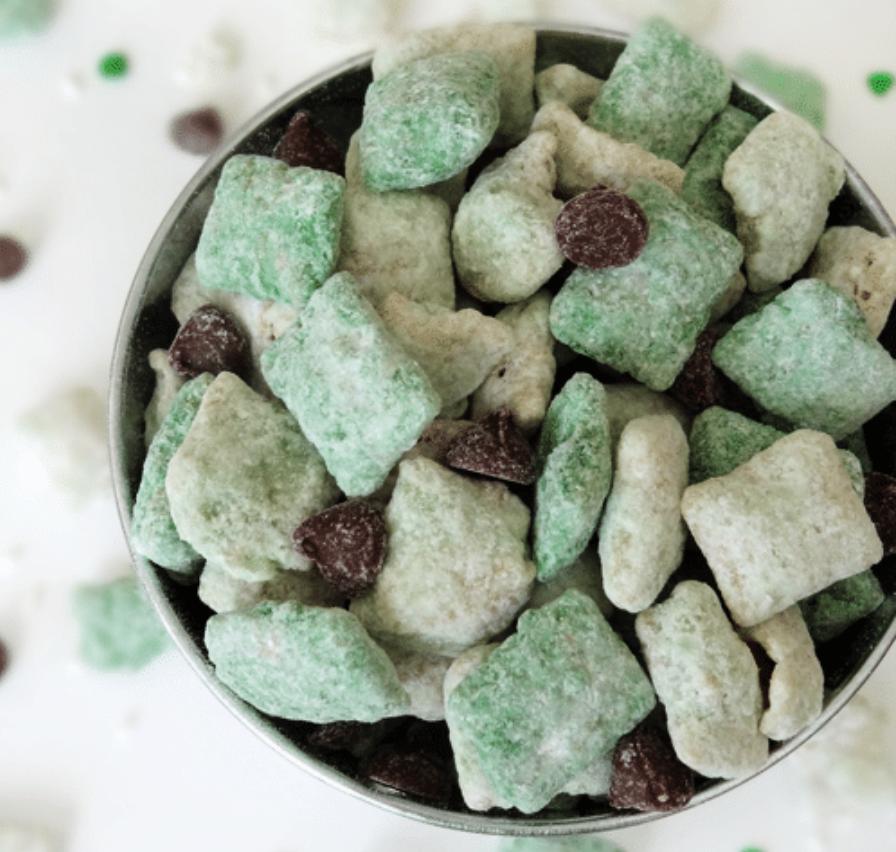 This no-bake St. Patty's Day puppy chow from Life, Love and Sugar can be made with just six yummy ingredients: Rice Chex Cereal, white chocolate candy melts, green candy melts, Bailey's Irish Cream, powdered sugar and chocolate chips. It's the perfect portable snack for a celebration of Irish culture.
7. Irish Pub Spinach And Artichoke Melt
This mouthwatering melt is a delicious combo of savory Irish soda bread or sourdough, sharp white Irish cheddar cheese and Irish butter, or just plain butter if you can't find the Irish kind. The spinach and artichoke filling makes it taste like artichoke dip stuffed into a sandwich. It's the perfect cheesy addition to your St. Patrick's Day snack lineup. Get the full recipe from Half Baked Harvest.
RELATED
Here's Your Ultimate St. Patrick's Day Dinner Party Guide
Where To Celebrate St. Paddy's Day If You're Staying Stateside
11 Creamy Irish Coffees That'll Get You In The St. Patrick's Day Spirit