Friday Fluff 07/05/2019: These pups enjoyed the 4th!
Get adorable pups in your inbox — sign up for Friday Fluff!
Say hello to the cutest dogs of the week! These adorable dogs enjoyed their Fourth of July picnics.
Snoopy Choo, Golden Dox, 7 Months Old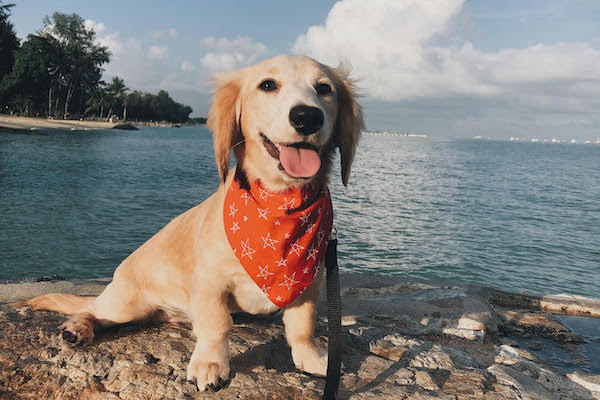 Fun fact: Snoopy Choo snores whenever and wherever she sleeps.
Did you know? A Golden Dox is a mix between a Golden Retriever and a Dachshund. These "designer dogs" are incredibly high-energy, friendly and intelligent. Other very rare Dachshund mixes include the Dorgi (Dachshund and Corgi mix), the Pithund (Dachshund and Pit Bull mix) and the German Shephund (German Shepherd and Pit Bull mix). Click through and see for yourself. [BuzzFeed]
Truffles, Toy Poodle, 12 Years Old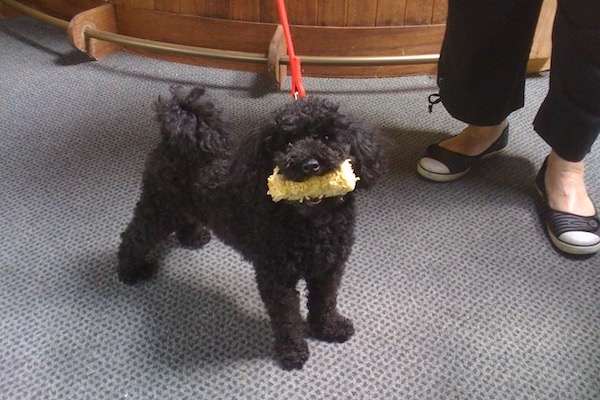 Fun fact: Truffles loves lettuce, Ina Garten, pastina and car rides. He's not a fan of the vacuum and is super protective of his mommy. His favorite Fourth of July food is corn on the cob.
Did you know? For many dogs, the vacuum is the most frightening thing in the house. The noise of this household cleaner is usually what scares pups the most. Remember that dogs hear a frequency range of 40 to 60,000 hertz while the range of humans is between 20 and 20,000 hertz. So if you think the vacuum is loud and annoying, it's a lot worse for your four-legged friend. [PetGuide]
Sammy, Golden Retriever, 8 Months Old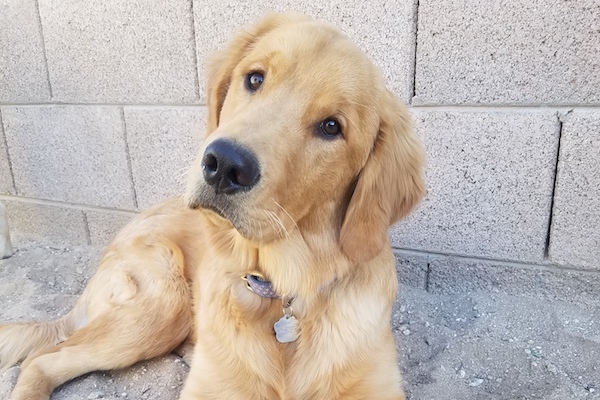 Fun fact: Sammy loves the bathtub and hiking. He's known for his silky coat that evokes jealousy from other doggos wherever he goes.
Did you know? The famous golden, silky coat of Golden Retrievers requires some maintenance. These pups shed regularly, so they need to be brushed at a minimum once a week. Groomers usually recommend using a pin brush to groom a Golden. These brushes prove useful for working through the mats of loose hair in medium to long coated dogs. [The Happy Puppy Site]
"Sometimes you just have to lie on the floor with your dog."
Did You Know?
Is your pup keeping you up at night? If you struggle to fall asleep, snack on walnuts and kiwi before bedtime — they're full of serotonin, which helps regulate those Zs. Want more wellness tips and health intel like this every week? Sign up for our Daily Fit by Swirled newsletter!
Editors' Picks: Our Favorite Buys Of The Week:
Drop: Earn rewards from your favorite brands. Drop is an app that's giving out millions in cash rewards for the spending you do every day. With Drop, consumers can turn everyday purchases into rewards!
Best Natural Cleaning Products: If you're worried about the effectiveness of natural cleaning products, worry no more. Here are five great all-natural products that pack a punch when it comes to keeping your home spick and span.
Nectar: Nectar strives to create extraordinary products. Imagine the childlike whimsy and surprise of experiencing a slice of cake that looks and smells like the real thing, but is, in fact, a bath and body treat. Indulge yourself with these sweet bath treats.
Swirled may be compensated when users click on the affiliate links in this newsletter. Products are in stock at the time of publication.
Did you receive this newsletter from a friend? Sign up for Friday Fluff here to get cute dogs in your inbox every week.
P.S. Want your dog to appear in Friday Fluff? Send a picture of him or her (at least 600px by 400px) along with name, breed, age when the photo was taken and a fun fact about your furry friend to [email protected]. We'll do our best to feature your dog in our email and social media feeds.