Friday Fluff 06/14/2019: The Cutest Dogs Of The Week!
Get adorable pups in your inbox — sign up for Friday Fluff!
Say hello to the cutest dogs of the week!
Tonka, Alaskan Malamute, 4 Years Old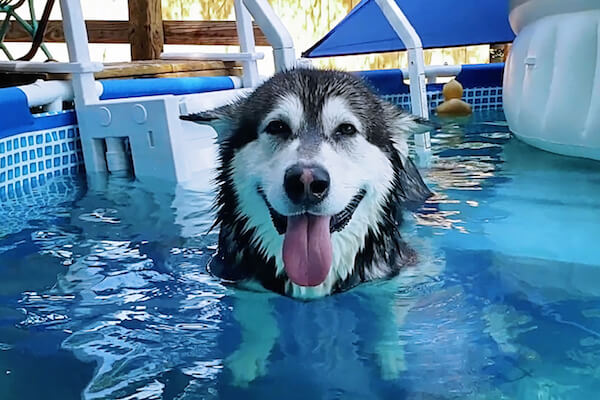 Fun Fact: Tonka's nickname is "The Water Wolf" because he's at his happiest when he's treading water. Pools and beaches are his fave!
Did You Know? Although at first glance the Alaskan Malamute may look like your standard husky, it's actually a completely different breed. While Huskies were bred to pull lighter sleds and run fast, Alaskan Malamutes were mostly used for pulling heavy loads. Alaskan Malamutes are bigger than most huskies and they can weigh up to 80 pounds (whereas Huskies only grow to be 60 pounds at the most). [The Happy Puppy Site]
Whiskey, Vizsla, 5 Years Old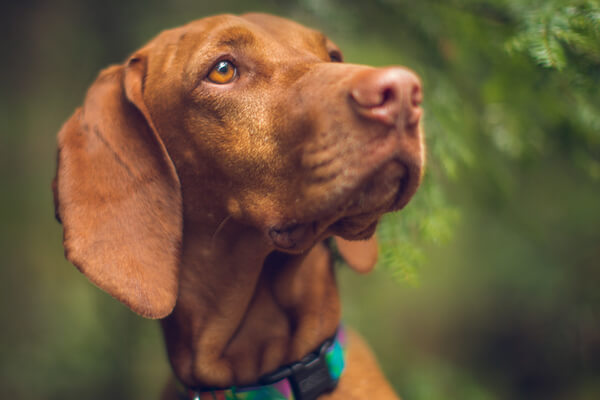 Fun Fact: Whiskey leads her humans on adventures all over North America and has even been past the Arctic Circle! She lives for climbing mountains, paddling lakes and snuggling into her human's sleeping bag at night. She's fearless with bears and moose but is scared of her kitty sister, Moo.
Did you know? Dogs are more adventurous and brave than you might think. For many centuries, dogs have accompanied sailors and other servicemen all around the world during times of war. One of those dogs, a mixed breed named Sinbad, became a media sensation after serving for seven years aboard the Campbell, a Coast Guard ship that defended American convoys during World War II. [Atlas Obscura]
Monroe, Siberian Husky, 1 Year Old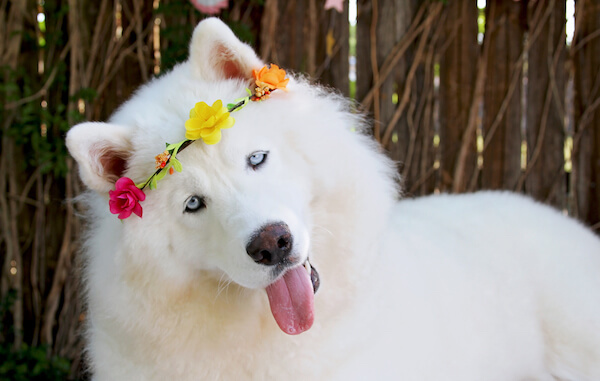 Fun Fact: Monroe loves taking pictures and she's a social media princess. She also loves wearing flower crowns and getting her fluffy coat groomed — she's a true fashionista!
Did You Know? Some pawrents take their pets fashion sense very seriously. Pup fashion trends that are in style at the moment include sweaters adorned with florals and plaids, glitter booties and Western-style leashes and accessories. [InStyle]
"My therapist has a wagging tail."
— Unknown
Editors' Picks: Our Favorite Buys Of The Week:
Super Chewer: Listen up all dog moms and dads! You know the feeling that you get when you give your dog a toy and she rips it apart in minutes because she's so excited to play? We know, it's heartbreaking. Avoid the drama and the cleanup with a Super Chewer box subscription. Super Chewer makes playtime last longer with a box filled with durable dog toys (including innovative water-friendly toys and puzzle toys) and healthy American-made treats and chews delivered monthly right to your dog house. Each month's box includes two tough toys, two meaty chews and two full-sized bags of treats — is your dog drooling yet? Because you're a loyal Swirled subscriber, Super Chewer wants to offer you something special: Get your pup's first box of joy for just $9 when you subscribe to a 6 or 12-month plan*! Oh, and if any toy is destroyed, the Super Chewer team will replace it for free. Now that's playtime we can get behind. Subscribe today!
*Offer valid from now until Sunday, June 16th, 2019
Easy Canvas: Father's Day is this weekend, so show dad some love and create a personalized gallery wall! The museum-quality canvases are hand-stretched in Austin, Texas and include stunning wrap, border and frame options. The Big Sale is going on now with up to 93% off custom canvas prints!
Father's Day Gift Picks From Amazon: As Father's Day approaches, finding dad the perfect gift can be daunting. If your dad is like most dads, his idea of a gracious gift is a fresh pack of socks. Practical, but not very memorable. Skip the struggle and buy dad one of these dependable presents instead.
Swirled may be compensated when users click on the affiliate links in this newsletter. Products are in stock at the time of publication.
Did you receive this newsletter from a friend? Sign up for Friday Fluff here to get cute dogs in your inbox every week.
P.S. Want your dog to appear in Friday Fluff? Send a picture of him or her (at least 600px by 400px) along with name, breed, age when the photo was taken and a fun fact about your furry friend to [email protected]. We'll do our best to feature your dog in our email and social media feeds.