As Father's Day approaches, finding dad the perfect gift can be daunting. If your dad is like most dads, his idea of a gracious gift is a fresh pack of socks. Practical, but not very memorable. Skip the struggle and buy dad one of these dependable presents instead. From the most fashionable fathers to those that still wear zip-off cargo shorts, this list has something for every dad.
Calvin Klein one Eau de Toilette
For the fancier father that's above a cheesy slogan t-shirt, opt for Calvin Klein one. The fresh scent (thankfully) doesn't bring back memories of pungent high school locker rooms. When the dad in your life smells this good, it's really a gift for everyone around.
Ladder Toss Set With Carrying Case
If your dad is the life of the party at any (and all) backyard barbeques, this ladder toss set is the perfect gift. The easy to assemble set and soft carrying case will make him want to prop it up at every party. He'll love any opportunity to show off his lawn game prowess, and you can even partner up with him on his special day.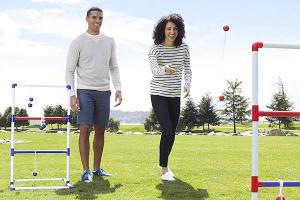 The Man The Myth The Legend T-shirt
This mushy yet manly slogan t-shirt will make your dad feel like a million bucks but is actually budget-friendly. Even the most stoic dad will feel the love with this gift and you can be sure he'll be rocking it every time you're around. Not joking. Every time.
When the father in your life is all about utility, this sturdy wallet is sure to please. He can stash all his cards and cash in a genuine leather wallet and the RFID protection will keep his ID safe and secure. Ditch the yearly stock of socks and opt for this functional yet fun Father's Day gift instead.
Handcrafted Wooden Beer Carrier
If your dad's summer staple is cracking open a cold brew then this is the gift for him. Every carrier is crafted by hand and will last through many years of backyard potlucks and game days. Engrave this vintage gift with your dad's go-to motto or a sweet message and he'll smile every time he reaches for a bottle.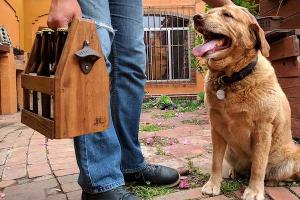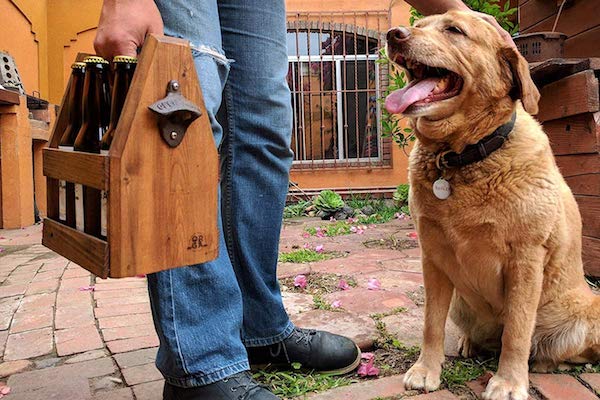 Men's Slim-fit Stretch Golf Pants
The quintessential dad activity is hitting the golf course. Hopefully, these moisture-wicking performance fabric golf pants will make him stow away those playful plaids for a more fashionable find. He'll roll onto the green looking as fly as a father can be.
Maximize your gift-giving with this ultimate backpack dad can use regardless of destination. With ample room for all his business and travel needs, he can take it on an upcoming road trip or to his daily office job. The handy USB port built into the pack will make sure Dad never misses your calls.
Swirled may be compensated when users click on the affiliate links in this newsletter. Products are in stock at the time of publication.​