Friday Fluff 04/19: The Cutest Dogs Of The Week
Get adorable pups in your inbox — sign up for Friday Fluff!
Say hello to the cutest dogs of the week.
Orso, Pembroke Welsh Corgi, 3 Years Old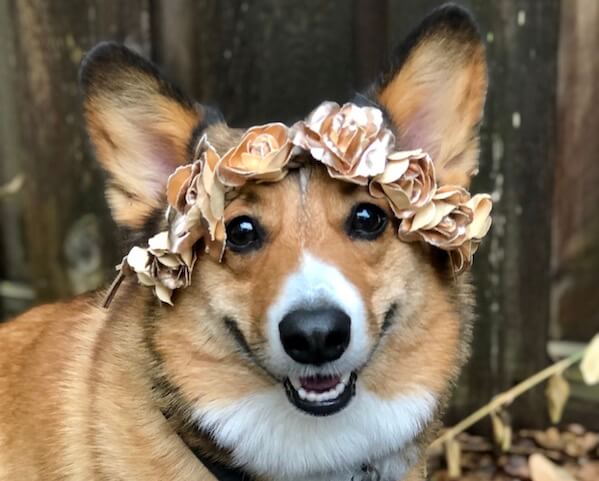 Fun Fact: Orso holds an American Kennel Club "Canine Good Citizen" title and he's a registered therapy dog with the Alliance of Therapy Dogs. He also enjoys shopping at Sephora.

Did You Know? "Orso" means "bear" in Italian. We're all about dogs named as other animals. Check out last year's most popular dog names here for some inspo in case you get a new puppy in 2019.
Parker, Bernese Mountain Dog, 2 Years Old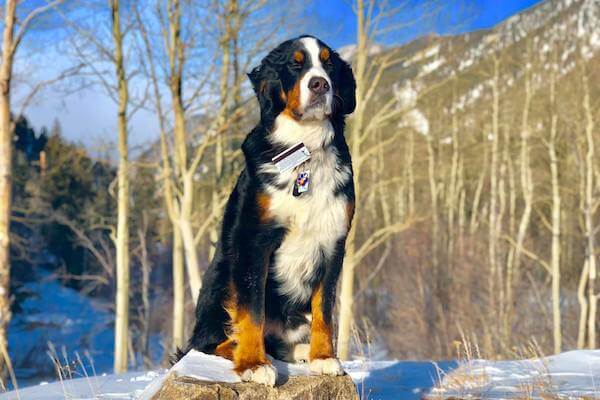 Fun Fact: Parker is the official mascot for the Loveland Ski Area in Colorado. We can see why — we'd take a ski trip there just to cuddle with him!
Did You Know? If you've never heard of skijoring, you might want to get acquainted. It's a winter sport that combines cross country skiing with dog sledding. Dog and human are connected to each other via a rope and two harnesses (one for the dog and one for the human). As you ski, you're also pulled forward by your pup. Sound a little unpredictable, but maybe worth the try if you're somewhat of a daredevil! [Swirled]
Kona, Australian Labradoodle, 4 Months Old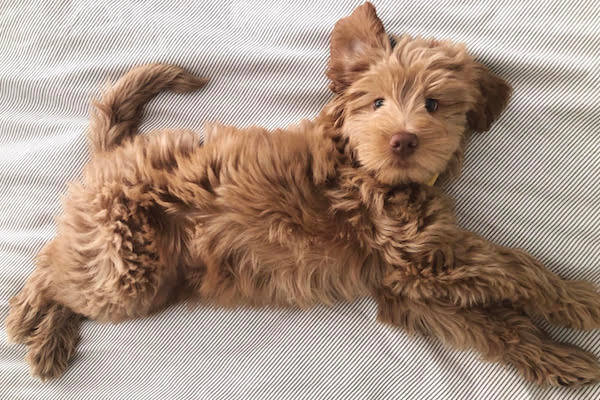 Fun Fact: Kona's favorite things include belly rubs and playing fetch! Kona's also a peanut butter-lover — she hasn't jumped on the almond butter bandwagon … yet!

Did You Know? While the Australian labradoodle began as a simple mix between two dog breeds (a standard or miniature poodle and a Labrador retriever) through multiple generations this designer dog breed has evolved to become a combo of six different breeds. Most Australian Labradoodles are now a cross between a standard or miniature poodle, a Labrador retriever, an English cocker spaniel, an American cocker spaniel, an Irish water spaniel and a curly-coated retriever. [PetGuide]

"Dogs have boundless enthusiasm but no sense of shame. I should have a dog as a life coach." — Moby
Editors' Picks: Our Favorite Doggie Buys Of The Week
Best Bully Sticks: These bully sticks will keep your pup happily chewing for a couple of hours without ruining her or her teeth. Get fast, free shipping on orders over $49!
King Kanine: King Kanine's mission is to promote pet wellness inside and out. Try their Calming CBD formula to help reduce your dog's anxiety the natural way.
BarkBox: Show your pup some love by signing up for a BarkBox subscription! Every month, your pup will receive a themed box filled with at least 2 innovative toys, 2 all-natural bags of treats and a chew, curated from each month's unique collection. Monthly dog joy is just one click away and shipping is free. This week only: Get one free extra toy in every BarkBox when you sign up for a three-month plan today. Start your plan now and every BarkBox that lands on your doorstep will be bursting with three original toys, two full bags of all-natural treats and one delicious chew. Your first BarkBox for $15? Your dog is going to flip out!
We hope that you and your pup find these products useful! Swirled may be compensated when users click on the affiliate links in this newsletter. Products are in stock at the time of publication.

Did you receive this newsletter from a friend? Sign up for Friday Fluff here to get cute dogs in your inbox every week.

P.S. Want your dog to appear in Friday Fluff? Send a picture of him or her (at least 600px by 400px) along with name, breed, age when the photo was taken and a fun fact about your furry friend to [email protected] We'll do our best to feature your dog in our email and social media feeds.

Sign up for our newsletter.
Say hello to the best part of your day.