These Couponing Tips Will Help You Save More Money When You Shop
Whether you're clipping them out of the circular that comes with your Sunday paper or you're using digital ones on your smartphone, coupons help you save money when you shop. However, between expiration dates, the fine print, special rules and more, it can be difficult to navigate the best strategy for saving. Before you give up and just pay full price, give these coupon tips a try and you might just get more dough back in your pocket.
Sign up for a store's loyalty card.
First things first, you should always sign up for a store loyalty card to enjoy simple savings every time you shop. For example, having a Shoprite card and scanning it before checking out could help you get select store discounts right off the bat. Shopping without a store loyalty card could end up costing you. Even if you don't have the actual card on hand, make sure your phone number is attached so that you can easily type it in and get the savings at the store.
Download the store's app.
Beyond the loyalty card, many stores have apps that can help you save money, too. Shoprite, Walmart, Whole Foods, Target and more all have apps that you can use to strategically navigate their aisles. They'll even let you know when an item goes on sale, if there's a price match and what in-app only coupons are available.
Pro Tip: Download all apps for stores you shop at so you can buy items when they're on sale at a specific store. There's no reason to go to Shoprite when that item you need is on sale at Target.

Download other apps.
There are so many apps that can help you save more money. Ibotta helps you get cash back, Paribus will negotiate the price drop for you, Honey applies the best digital coupon to your online purchases, Ebates pays you a percentage of your purchase back… there are a ton. Download and install them all on your phone and laptop to save every time you shop.
Pro Tip: Discount sites like Groupon, LivingSocial, Woot, DealCatcher, DealsPlus and more might offer items at even better prices than when you buy them in person with a coupon, so check these out first before relying on apps and coupons for in-store and online purchases.
Don't use a coupon on a full-priced item.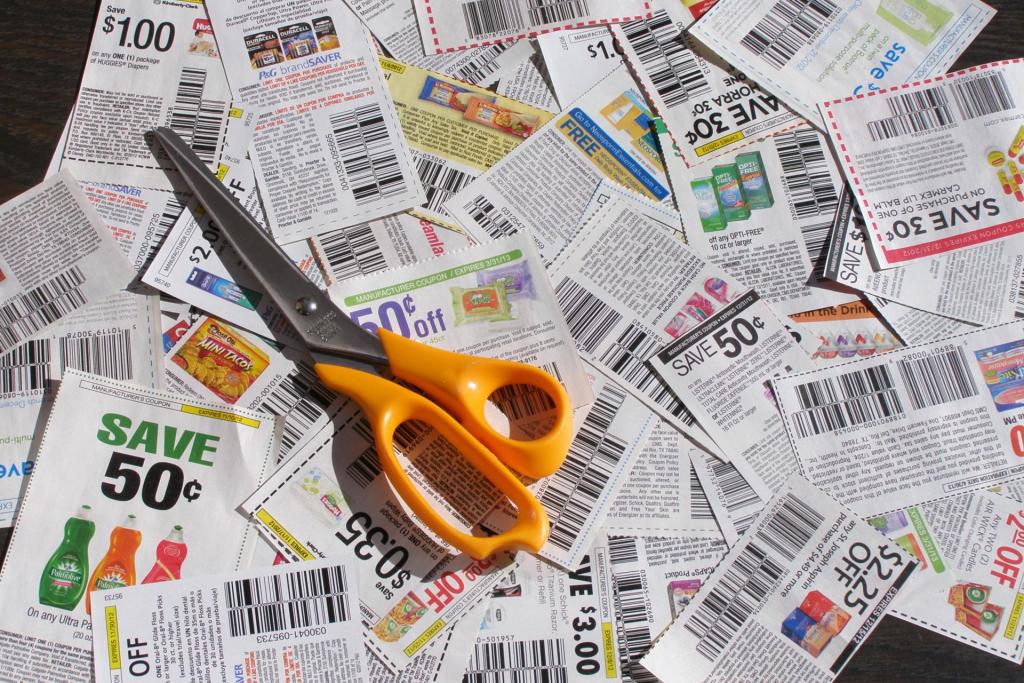 If you have a coupon for $1 off a $5 box of cereal, then you'll end up paying $4 for it. However, if you find a coupon for 50 cents off a box of cereal that is on sale for $4, then you'll end up paying $3.50, which is a better price. Aim to use coupons that work on sale items. Of course, this might not always be possible, but it's a smart strategy if you want save even more.
Know the brands and where they are in the store.
Taking some time to understand the different brands can also save you money in the long run. Some brands may offer more manufacturer coupons on a weekly basis, while others are just generally sold at a lower price point.
Additionally, the placement on the shelves often correlates with the price of the item. Items that are eye-level may cost more because the brand pays more for that spot on the shelf. However, items that are on the bottom or top shelves may cost less because brands pay less (or potentially nothing) to be on those shelves.
Even better, some items are located in multiple places in the store and may have different price points. For example, you might see juice on sale on the end cap of an aisle, which could tempt you to put it in your cart. However, if you go to the actual juice aisle, you'll be able to compare the prices of all of the juices and might find one that is still cheaper than the one that was on sale in the end cap.
Don't get sucked in to buying something you don't need.
Coupons can often tempt you to buy something because you'll get it for an insanely cheap price. However, if you don't usually use that item, why buy it at all? Just because something is on sale for $3 and you have a coupon for another $1 off, doesn't mean you have to buy it. Plus, buying only the items you actually need and will use will help you cut back on clutter and waste.
Look for free samples.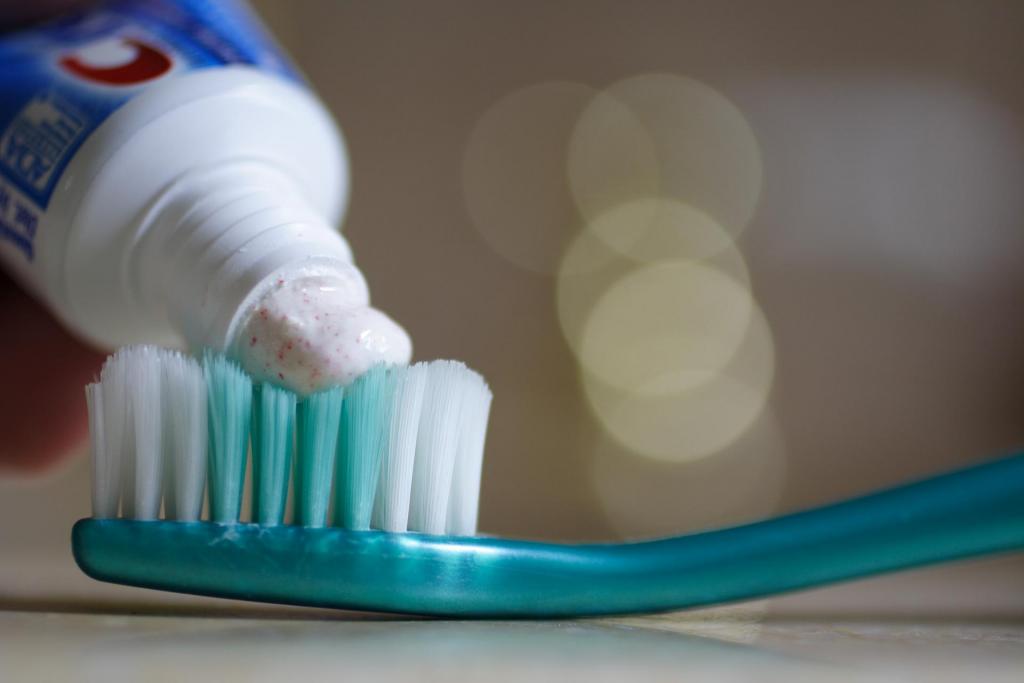 Now, you probably won't find free samples in the grocery store, but the internet is full of them. There are a ton of websites that let you sign up and get free samples of products in the mail. So if you're someone who doesn't care what kind of toothpaste they use, then you could end up getting all of your toothpaste for free via one of these websites. Of course, the actual product may be sample size, but if you get enough of them, you could end up saving money by not buying toothpaste for a few months.
Use more than one coupon as often as you can.
Combining coupons is a beautiful thing. Read the fine print on all coupons to see if you're able to use them in conjunction with other coupons. You may be able to double up on a manufacturers coupon by buying two newspapers with circulars in them and then save double on that item. Additionally, you might be able to use a store coupon and a manufacturer's coupon at the same time, which could seriously lower the price.
Pro Tip: If you combine enough coupons you might be able to lower the ultimate price to a negative number, which means you get money back. That money will then be credited to your total bill, which saves you even more. Before buying another newspaper for the circular, check out Savings.com and Coupons.com for digital coupons that you can print out at home, too.
Use coupons in a certain order.
If you're using a ton of coupons at the store, make sure you're strategic in how you use them. According to MoneyCrashers, some coupons could end up negating your other coupons if you don't use them in the right order. For example, let's say you have a coupon for $5 off your purchase of $20 or more, and your total comes to $25. If you have other coupons for specific items on the list, they may end up saving you another $6. Use the $5 off coupon first to lower the total price before using the specific coupons for those other items; otherwise, your total could be lowered to $19 and then you can't use the coupon for $5 off of $20.
Know your store's policies.
Every store has a different policy. Read up on your fave store's policies or ask questions at the customer service desk to learn more ways that you can save. The store might have a great price-match guaranteed policy, which means they'll give you the item for the discounted price that it's being sold for at another store. Or maybe they allow multiple store coupons for the same items. They might even have a great return policy which means you could buy items in bulk when they're on sale and then return anything that you didn't use a week or two later.
Pro Tip: If an item is seriously discounted, and it's something that doesn't expire for a long time and that you use frequently, stock up. It'll save you money in the long run because you won't have to buy that item for months at a time. Just remember to take inventory every so often so you don't buy the item again before you need it.
Pay with a cash back credit card.
At the end of the day, the best way to maximize the money you're spending is by paying with a great cash back credit card. Specific cards offer certain cash-back perks specifically for grocery stores, which means you could earn money on the money you're spending. A few cards to consider include the American Express Blue Cash Preferred Card, which offers you 6 percent cash back on grocery purchases of $6,000 or less per year and 1 percent cash back on everything else, and the Capital One SavorOne Cash Rewards Credit Card, which offers you 2 percent back on grocery purchases of $5,000 or less per year and 1 percent cash back on everything else.
Print or digital, don't be afraid to use coupons. With a few strategic moves, you'll save more money every time you shop.
Sign up for Savvy Saver by Swirled, our newsletter featuring budget hacks and important (yet fun) financial info. Saving money just makes cents!
RELATED
8 Tried-And-True Tricks To Saving Money At Your Grocery Store
5 Simple Ways To Save A Ton Of Time At The Grocery Store
6 Easy Ways To Cut Down Your Grocery Bill