This App Helps Control And Prevent Spam Phone Calls
The number of phone calls we receive every week that can be labeled "spam" is absurd. According to a 2018 report from First Orion, nearly half of phone calls received in 2019 are expected to be fraudulent. We'd argue that there have already been even more!
So if you're like us and looking for a way to reduce the number of fraudulent robocalls you receive every week (or day), then this app might be what we've been looking for. The Call Protect app from AT&T supposedly helps control and prevent unwanted spam and fraudulent phone calls. Since we're tired of answering our phones only to be greeted by a machine, we decided to test it out.
Before you download Call Protect, know the basics.
It's free and available on iOS and Android devices that are AT&T HD Voice compatible.
It's provided by AT&T, so only AT&T customers can benefit from it (though keep reading for recommendations from other providers!).
Call Protect won't block unknown callers, and it only blocks numbers that you list as unwanted for 30 days at a time, so you might have to list the number again.
Government accounts, prepaid and FirstNet SIM cards aren't eligible for the service, according to AT&T's website.
You can unblock numbers and callers as needed.
It definitely helps reduce the number of spam calls you receive.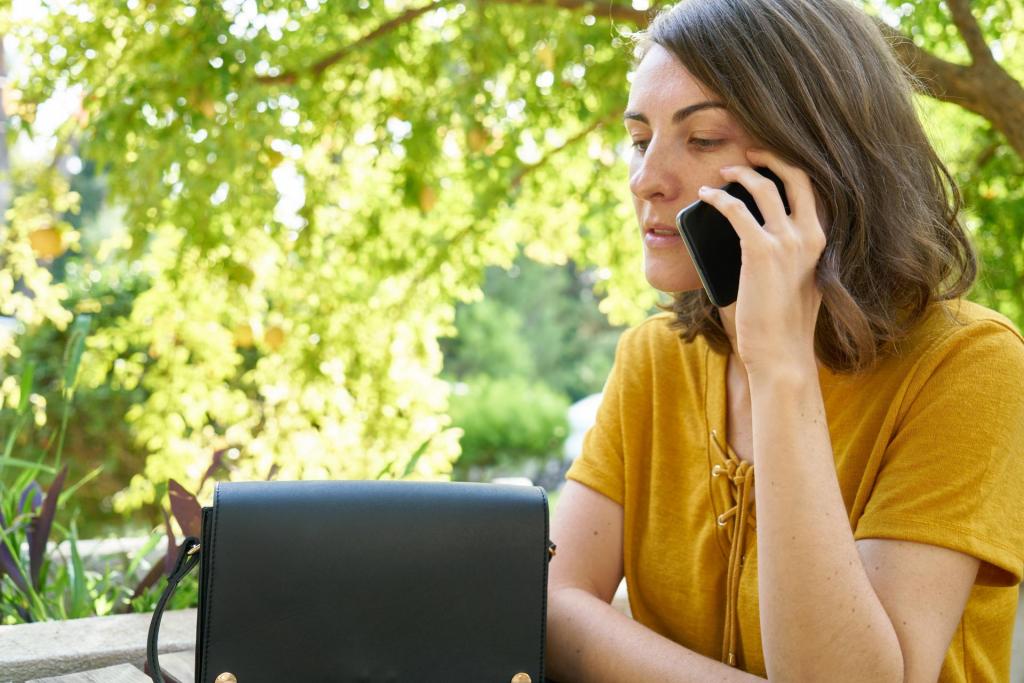 A few of the editors here at Swirled downloaded the Call Protect app and swear by it because it truly decreases the number of spam calls that you receive. However, it's not foolproof. For example, we've gotten phone calls that display numbers very similar to our own personal phone numbers, and it seems like the Call Protect app lets them slide into our call logs without blocking or flagging them as spam.
When a call comes in that you want to be flagged as spam, you can add it to the list of "blocked" numbers in the app. From then on, when a number on this list calls you, it's flagged as "suspected spam" or something similar (such as "survey") and sent to your voicemail so you don't have to deal with it. The app also automatically blocks numbers that it knows of that are commonly associated with scams, fraud or dangerous activity.
The app has other features, but they're part of the paid $3.99 "Plus" version. You can sign up for this next level and get access to the reverse number lookup feature, as well as custom call controls that categorize calls even further into private calls, account services, telemarketers, surveys, political calls, nonprofits and spam risks.
If you don't have AT&T, there are other options.
Verizon is set to offer free spam call alerting in 2019, complete with robocall blocking tools for customers who have smartphones. Known as Call Filter, the service was originally a premium service that customers could pay $2.99 per month for and get spam detection, reporting and blocking.
T-Mobile's Name ID app is available for iOS and Android devices and was released in 2018. Customers can download it for free with the option to upgrade to a $4-per-month premium plan and enjoy alerts for unknown, blocked, spam or dangerous numbers, as well as reverse phone number search.
Sprint's Premium Caller ID feature has been available since 2016 and offers customers the same protections as the others outlined here, but it costs $2.99 per month and there's no free version available. Customers can enjoy protection from "annoying and unwanted robocalls and caller ID spoofers."
Regardless of which carrier you use, downloading a spam call detector app for your phone may help reduce the number of unwanted calls you receive. There may be other free and paid versions in the App and Google Play stores for you to try, such as RoboKiller or Truecaller, too. But at the end of the day, it doesn't matter which one you use because any extra protection from fraudulent phone calls is a good thing.
RELATED
Here Are 9 Ridiculously Cool iPhone Hacks You Need To Try
This Simple Trick Will Help You Kick Your Phone Obsession To The Curb
11 Apps That Help You Reduce Your Screen Time