6 Tofu Recipes That Even Carnivores Will Love
Are you a meat lover looking to eat a more plant-based diet? Tofu could be your new best friend. (Seriously!) Tofu is made by curdling fresh soy milk, pressing it into a solid block and then cooling it. Depending on how you cook it, tofu can be smooth and soft or crispy and crunchy. It can also be manipulated to taste differently based on how you marinate it and what spices you use to season it. Since it's so versatile, tofu is perfect for recreating a plant-based version of your favorite meat-based dish. Here are six tofu recipes that even carnivores will love.
1. Grilled Tofu Gyros
Pregame the warmer months by making this grilled tofu gyros recipe from Yup…It's Vegan! Picture stuffed warm pita bread filled with grilled, spiced tofu, lettuce, tomatoes and vegan tzatziki sauce. The vegan tzatziki is made by combining shredded cucumber with unsweetened non-dairy yogurt (the coconut and almond varieties work well here), olive oil, garlic, salt, white wine vinegar and freshly minced dill. With 15 minutes of prep time and 30 minutes of cook time, you can have these gyros ready in less than an hour.
2. Simple Roasted Barbecue Tofu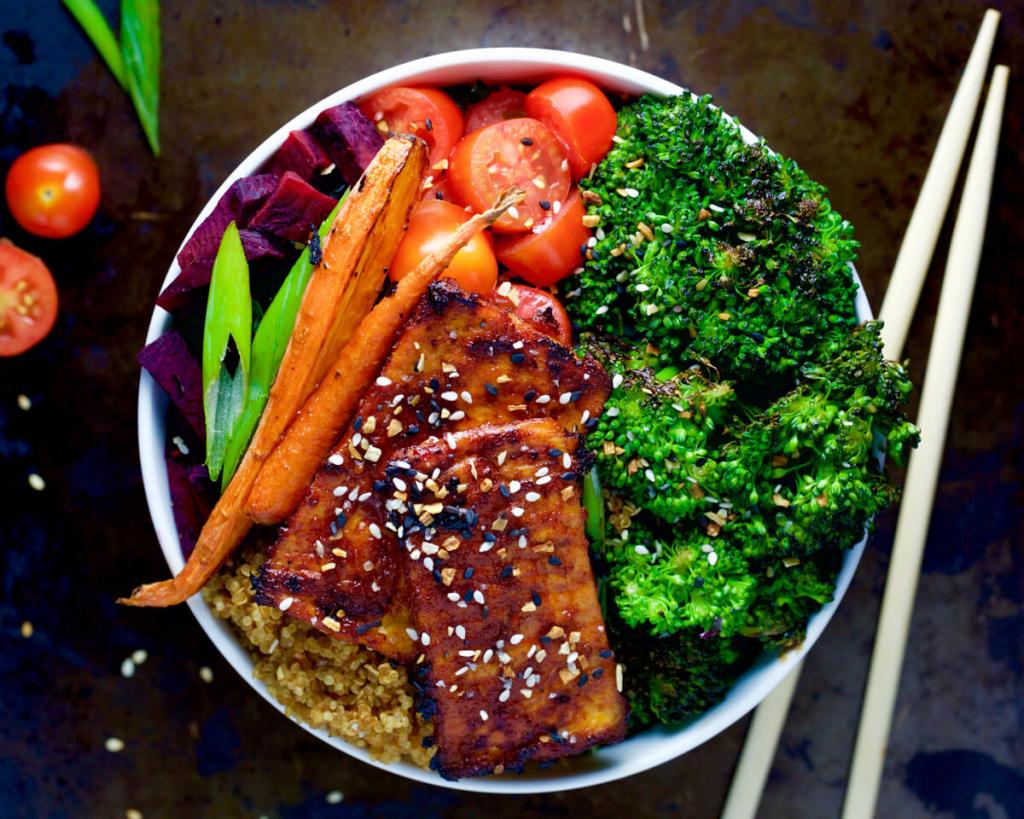 Tofu is pretty bland on its own, but it's the kind of food that takes on the flavor of whatever sauce you choose to use as a marinade. For this simple roasted barbecue tofu recipe from Food Heaven Made Easy, you marinate your tofu with a four-ingredient barbecue sauce made with ketchup, maple syrup, cumin and cayenne pepper. The result is tofu that tastes surprisingly similar to your favorite BBQ chicken wings — just a lot healthier. Pair it with brown rice and your go-to baked veggies, and you have yourself the perfect plant-based dinner bowl.
3. Loaded Crispy Tofu Tacos
Switch up your #TacoTuesday dinner routine by making these loaded crispy tofu tacos. Marinating firm tofu in a mixture of honey and Sriracha, rolling it in a crispy coating and pan-frying it makes it crunchy and super flavorful. You then add your tofu to warm tortillas and top it with your favorite add-ons — shredded cheese, chopped tomatoes, chopped onions, sweet corn and avocado all work well. Get the full recipe from The Woks Of Life.
4. Tofu Nuggets
These crispy vegan nuggets taste surprisingly similar to the real deal. They're made by dunking extra firm tofu pieces into batter, coating them with bread crumbs and baking the final product in the oven. Serve them hot or cold with sweet chili sauce, ketchup, Sriracha or mayonnaise. Get the full recipe from Omnivore's Cookbook.
5. Parmesan-Herb Crusted Tofu Sandwich
This parmesan-herb crusted tofu sandwich recipe from MyRecipes gives your regular BLT a run for its money. The parmesan-herb crusted tofu is made by dipping pan-fried, extra-firm tofu into a mixture of breadcrumbs, parmesan, marjoram, savory herb, thyme and pepper. It's then covered with a mayonnaise and garlic sauce and topped with tomato and lettuce and tucked between two pieces of your favorite bread.
6. San Bei Tofu And Ramen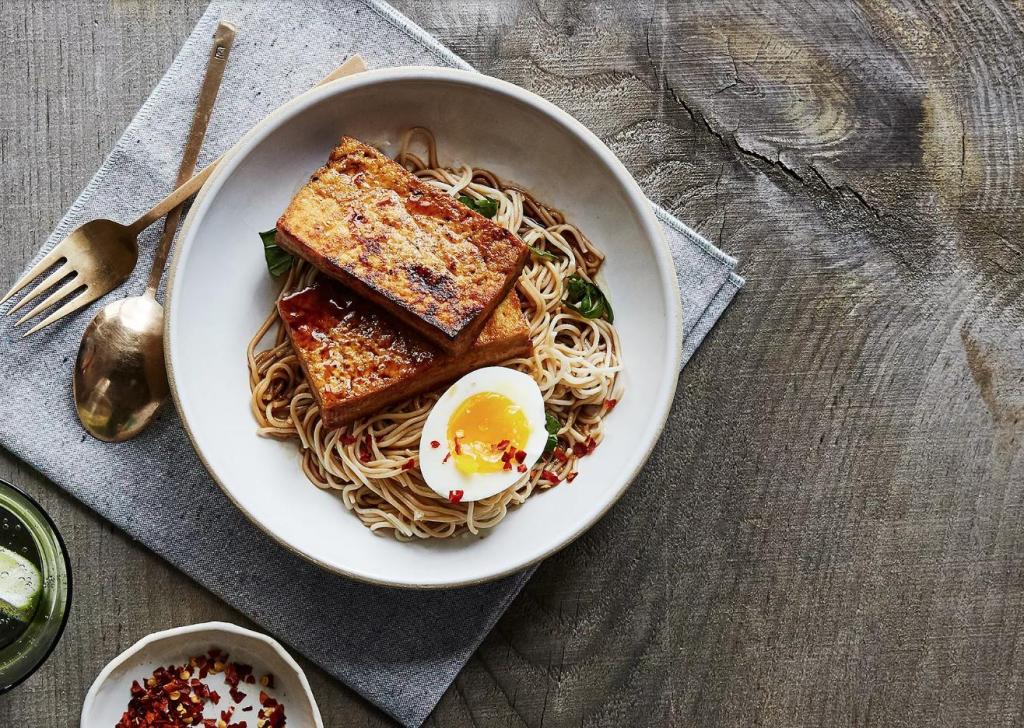 San bei means "three times" in Chinese and refers to the equal amounts of sesame oil, soy sauce and cooking wine used to make the traditional Taiwanese sauce for this dish. The sauce is then tossed with ramen noodles and served with pan-fried tofu and a soft-boiled egg. We're already dreaming about this perfect combo. Get the full recipe on Food52.
RELATED
7 Weeknight Dinners You Can Whip Up In 30 Minutes Or Less
3 Sweet Tofu Recipes That'll Give You A Punch Of Protein
Here's The 411 On Tempeh Vs. Tofu