7 Weeknight Dinners You Can Whip Up In 30 Minutes Or Less
Now that cookbooks are back in style and our Instagram feeds are overflowing with drool-worthy dishes, we're constantly trying to spice up our kitchen game. But after a super long workday, the mere idea of cooking up a storm and facing the clean up that comes with it doesn't sound too delicious.

Regardless of whether you're tired of the same token spaghetti with tomato sauce or looking to become a modern-day Julia Child in a time crunch, these recipes are easy, delicious and can be made in 30 minutes or less in any kitchen. The only thing you need for these tasty dishes is your appetite.

1. Chicken Milanese With A Creamy Arugula Salad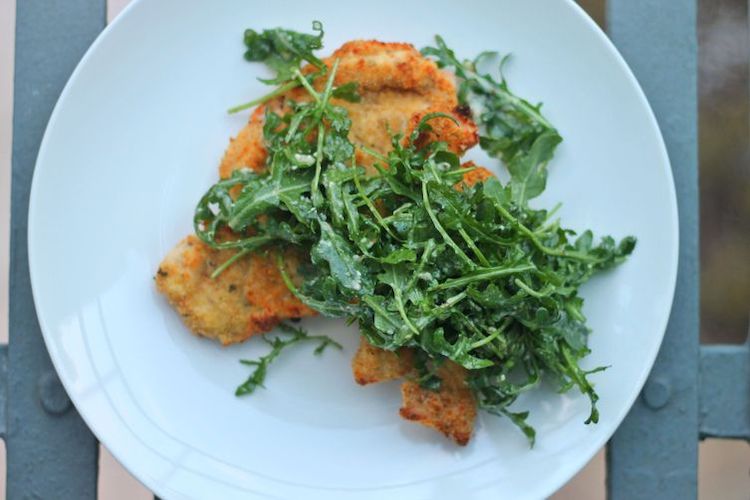 It's no secret that anything fried tastes absolutely delicious. But sometimes when those unhealthy cravings strike, you don't want to compromise nutrition or taste. Luckily, this Parmesan chicken milanese with creamy parmesan arugula from Food52 is a great spinoff of a classic fried chicken recipe with a boost of decadence from the Parmesan cheese. Combined with a lemon dijon dressing, this recipe is easy and delicious and will make your kitchen feel like an old-school Italian joint.

2. Ginger Soy-Glazed Salmon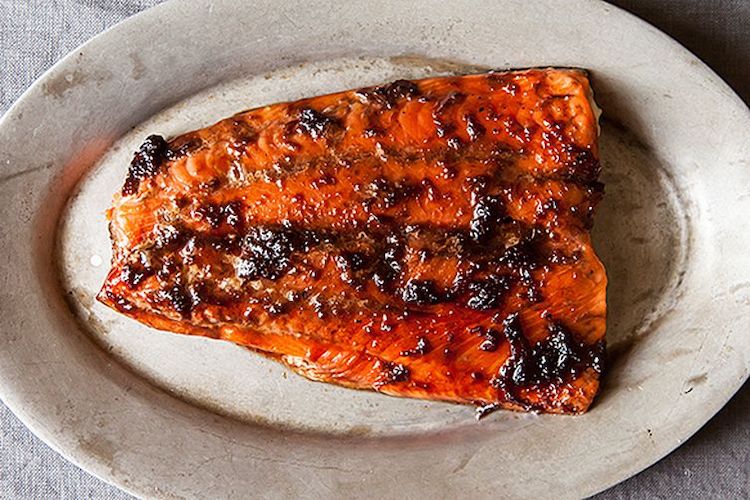 Although the mere thought of making salmon at home seems frightening, this ginger soy-glazed salmon recipe from Food52 will help you nail the fish dish the first time around and relieve your salmon cooking-related fears forever. Featuring a tangy marinade with red wine, mirin and citrus, this salmon dish is best paired with rice or roasted veggies for a tasty weeknight dinner.

3. Asian Basil Chicken Lettuce Wraps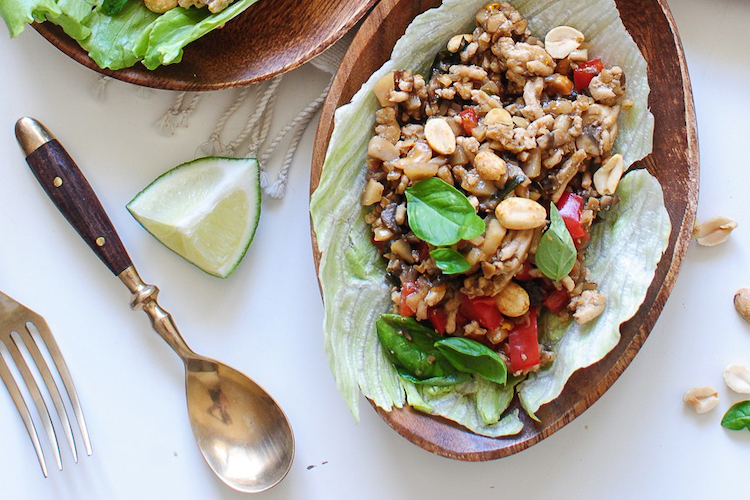 Whether you're committed to eating healthier or just craving something a little exotic, chicken lettuce wraps make for a delicious and easy weeknight dinner. These Asian basil chicken lettuce wraps from Bev Cooks pack a ton of flavor and are loaded with good-for-you vegetables. Just thinking of the hints of ginger, peanut and hoisin sauce makes our mouths water. (If you're vegetarian, feel free to swap the chicken for some tofu or seitan for the same wow factor!)
4. Saucy Greek Lemon Meatballs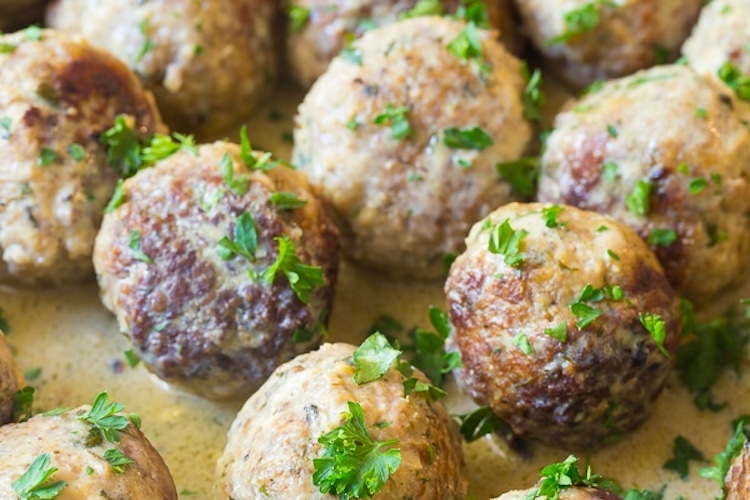 Meatballs are as fun to cook as they are to eat, and they make the perfect addition to any pasta or vegetable dish. Adapted from a classic Greek lemon soup called youvarlakia, this saucy Greek lemon meatballs recipe from A Spicy Perspective is a fabulous way to amp up your meatball game. Pick your proteins and roll up your sleeves to make this delicious and easy meal,  featuring zesty lemon and aromatic Greek spices. You can even use it to meal prep for the rest of the week. Score!

5. Takeout-Style Sesame Noodles With Cucumber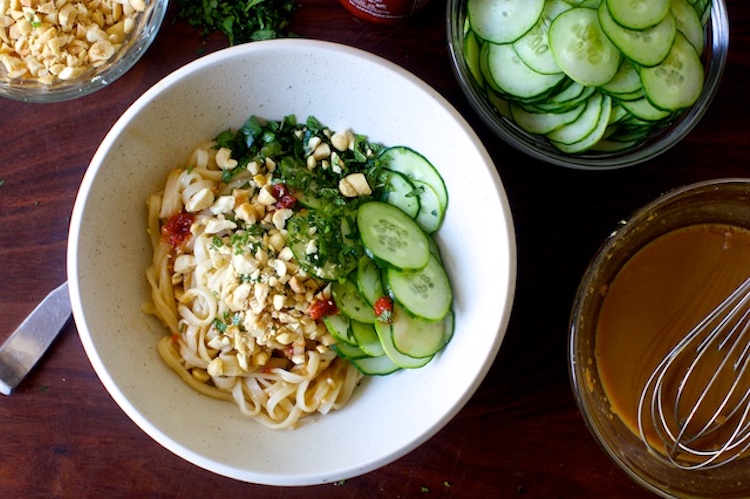 It's hard to resist great Chinese takeout after a tiring day. But sometimes our dietary (and monetary) restrictions stop us from ordering in our favorites. Fortunately, this delicious takeout-style sesame noodles recipe from Smitten Kitchen delivers the same glorious feeling of takeout while also being dairy-free, gluten-free and vegetarian! Combined with crunchy cucumber and lots of peanut butter, these noodles are served cold, so you won't need to worry about heating them up the next day at work when lunchtime rolls around.

6. Mexican Grilled Chicken Cobb Salad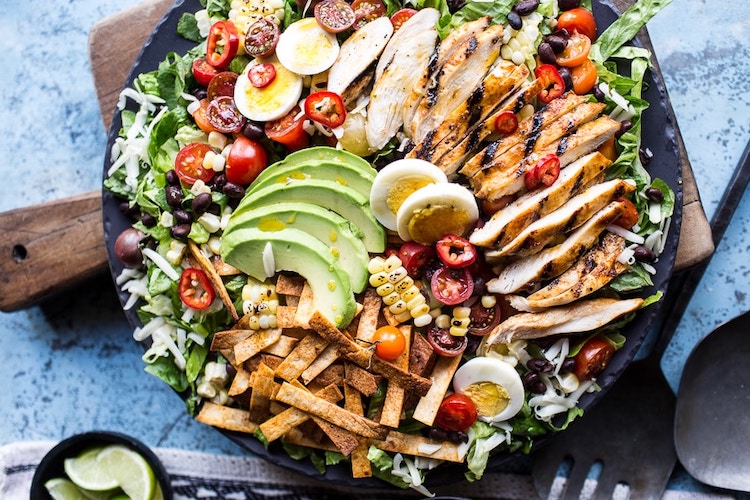 It's easy to tell the difference between a good salad and a great one. But often, the thought of making a salad at home doesn't spark feelings of joy. Fortunately, this Mexican grilled chicken cobb salad from Half Baked Harvest features flavorful charred vegetables and delicious Mexican spices, making it an exciting addition to a weeknight dinner rotation. Say goodbye to dull, lifeless salads with this colorful plate.
7.  Pasta With Garlicky Broccoli Rabe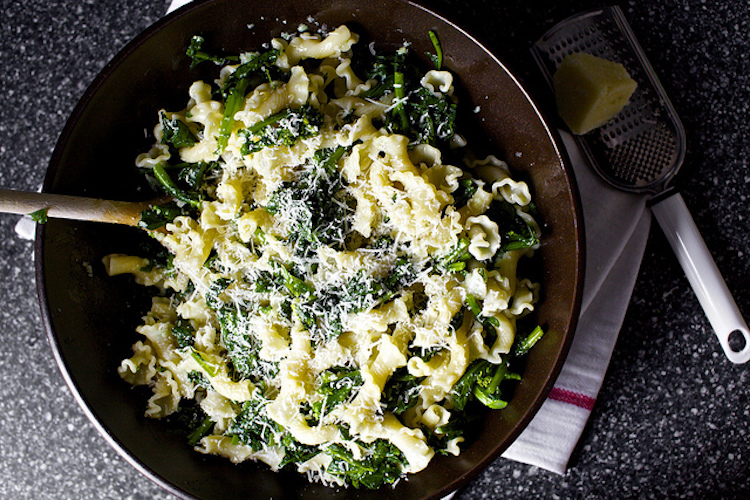 Pasta is a comforting, delicious and super easy go-to food. With the number of noodle, sauce and cheese combinations out there, it's hard to choose which pasta route you're feeling on any given night. But this pasta with garlicky broccoli rabe from Smitten Kitchen is a fabulous way to combine veggies and carbs all in one meal. With loads of garlic, cheese and crunchy broccoli rabe, this dish is decadent and light, and bound to hit the spot.
RELATED
6 Delicious Keto Dinners You Can Make In 30 Minutes Or Less
This Garlic Butter Shrimp Recipe Will Score You Major Points On Date Night
6 Cozy Whole30-Approved Weeknight Dinner Recipes