6 Tasty Muffin Tin Recipes That Aren't Muffins Or Cupcakes
If you're like us, you probably bought a muffin tin thinking that you'd be baking delicious goodies in the oven every week. But then you realized that eating muffins and cupcakes every day isn't necessarily great for your body, so your muffin tin now takes up prime real estate in your kitchen cabinet without ever being used. Before you decide to sell it on eBay, know that it can be used for more things than just baking sweets. Here are six muffin tip recipes that go way beyond muffins and cupcakes.
1. Taco Cups
This taco cups recipe from Kevin & Amanda is perfect for your next #TacoTuesday. The cute crunchy taco cups are made with a double taco shell layer, seasoned beef, spicy tomatoes and ooey-gooey sharp cheddar cheese. You can easily make these in a muffin tin in under 30 minutes.
2. Mini Muffin Frittatas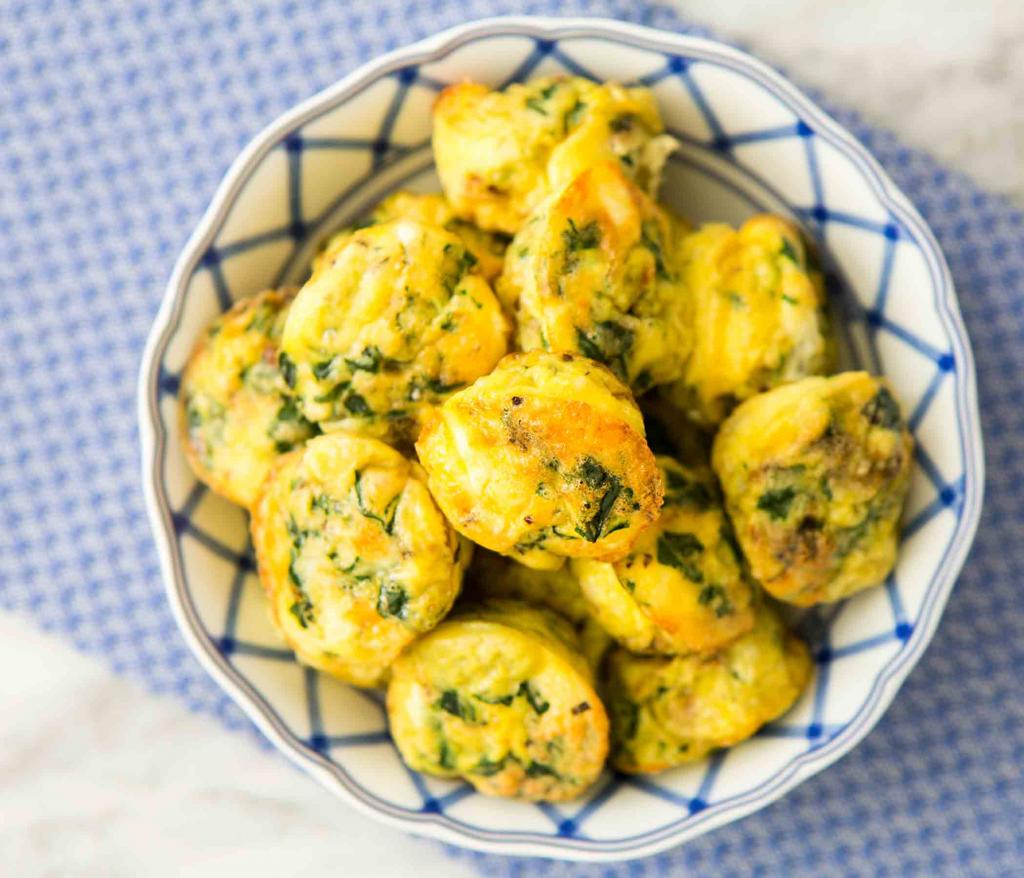 For a healthier breakfast, skip your morning muffin and opt for one of these portable frittatas instead. Easily make these by filling the wells of your muffin tin with eggs, sautéed shallots, mushrooms, feta and chard then pop everything in the oven for 20 minutes. Easy as pie! Get the full recipe from Simply Recipes.
3. Bite-Sized Chicken Pot Pies
When the weather's nasty, we love nothing more than diving into a comforting chicken pot pie. These bite-sized chicken pot pies will make your rainy days a lot more bearable. They're easy to make and can be prepped in just 10 minutes. Simply place crescent dough into the wells of your muffin tin, heap the yummy pot pie mixture on top and bake in the oven for 15 minutes. You'll get adorable mini pot pies that are crispy on the outside and doughy in the middle — the best of both worlds! Get the full recipe from Delish.
4. Mini Persian Rice Cakes (Tachin)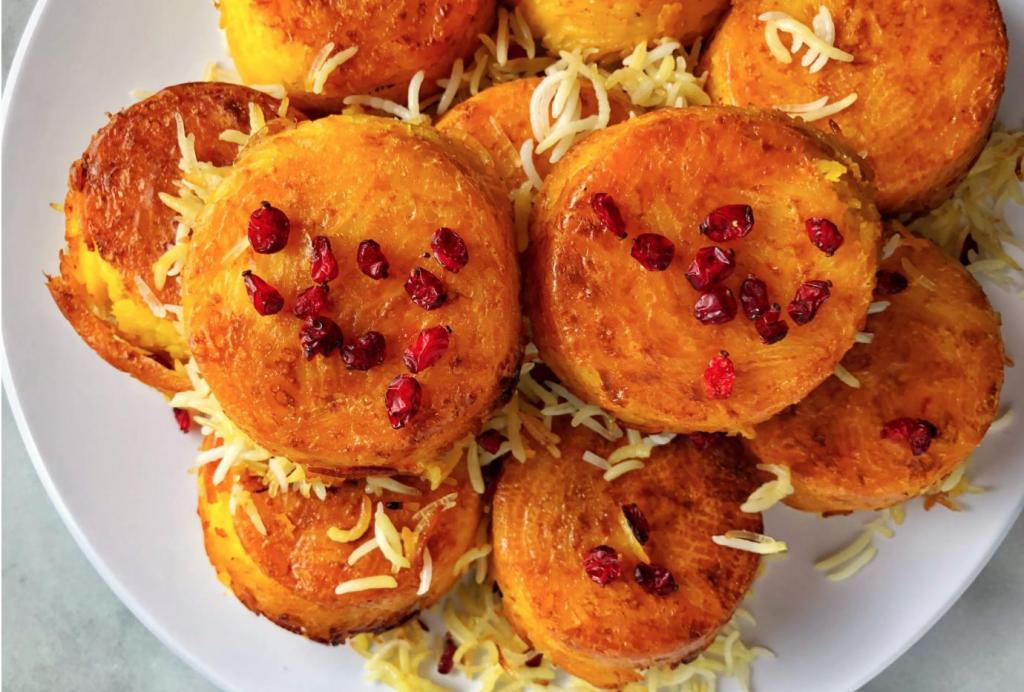 If you're not familiar with Tachin, here's the lowdown. It's a traditional Persian rice cake flavored with saffron and stuffed with chicken and sour dried barberries (not to be confused with blueberries). You can make crispy-all-over miniature versions of these rice cakes simply by using a muffin tin. They make wonderful dinner party appetizers! Get the full recipe from Food52.
5. Baked Falafel with Tahini
These green goodies are perfect for healthy eaters. They're vegan, vegetarian, gluten-free, kosher and filled with superfoods like chickpeas and a bunch of healthy spices. To make them, simply combine all ingredients in a food processor and scoop the mixture into the wells of your muffin tin before baking. You can have these ready in just 30 minutes. Serve them with some warm pita bread and tahini. Get the full recipe from May I Have That Recipe?.
6. Hawaiian Cauliflower Pizza Cups
These cauliflower pizza cups are a guilt-free version of your favorite pizza. You can make them with a muffin tin simply by layering ham with cauliflower crust and chopped pineapple. Bake in the over for 20 to 30 minutes and then sprinkle each cup with mozzarella cheese for the finishing touch. Get the full recipe from Destination Delish.
We hope you find these products useful! Swirled may be compensated when users click on the affiliate links in the story above. Prices are accurate and products are in stock at the time of publication.
RELATED
7 Weeknight Dinners You Can Whip Up In 30 Minutes Or Less
5 Genius Baking Hacks We Swear By
7 Kinds Of Pumpkin Pie That'll Shake Up Your Baking Routine