6 Devilishly Delicious Cocktail Recipes That Taste Like Dessert
If you're looking for a way to satisfy your sweet tooth without actually having to pull out those oven mitts, consider making one of these six delicious dessert-like cocktails instead. These recipes aren't nearly as labor intensive as making homemade dessert, but they still deliver that sugar-fix you crave and absolutely deserve after a long week. Add these to your weekend cocktail rotation and knock the socks off of your friends' expectations at your next get-together.
1. Breakfast Of Champions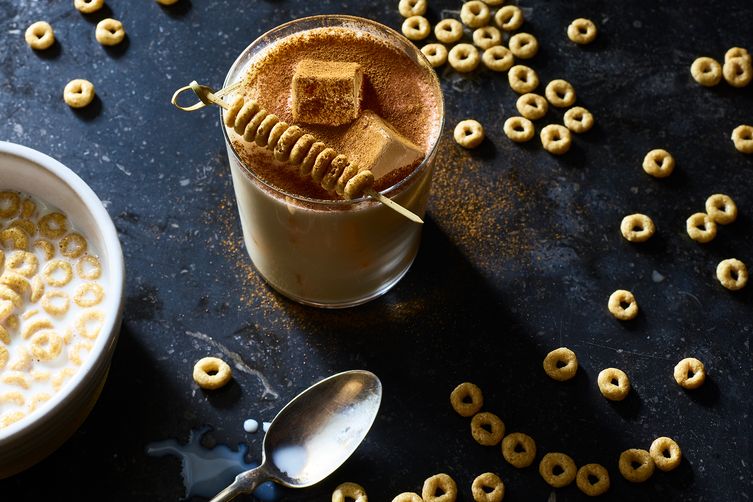 Are you a Honey Nut Cheerios fan? Then you'll love this dessert-like cocktail that combines bourbon with Honey Nut Cheerios-infused milk. To make it, you'll need three simple ingredients:
3/4 ounces of honey syrup
1 1/2 ounces of bourbon (or cognac if that's what you have on hand)
3 ounces of Honey Nut Cheerios-infused milk
If you want to get a little fancy, add cinnamon and a cocktail pick with skewered Cheerios for the final garnish. To make the infused milk, simply combine Honey Nut Cheerios with milk in a resealable container and refrigerate the concoction for an hour. Before using the infused milk to make your cocktail, poor it into a strainer to weed out any remaining Cheerios pieces. Get the full cocktail recipe on Food52.
2. Kahlúa Coconut Frozen Hot Chocolate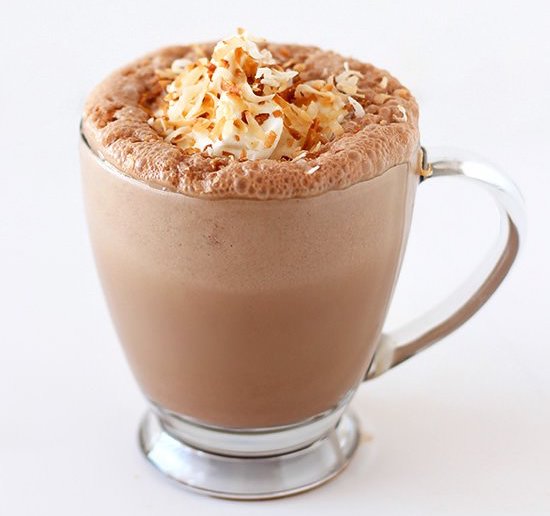 When chocolate cake isn't available, this is the next best thing. This chocolatey cocktail recipe from Handle The Heat is a simple combination of chocolate, coconut, Kahlúa and rum liqueur — what's not to love about this list of ingredients? To make the frozen cocktail you'll need a blender, a medium bowl and an electric mixer. Once it's ready, you can top it with whipped cream and garnish it with shredded coconut.
3. Spiked Strawberry Shortcake Shake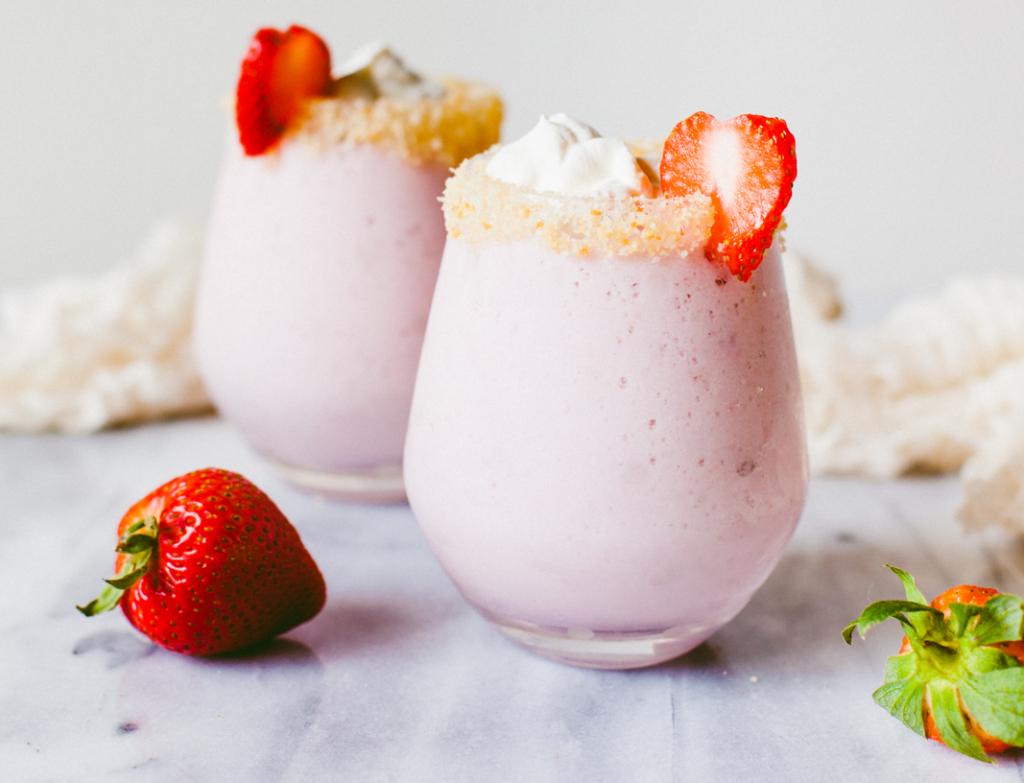 Try saying that five times fast! This cocktail recipe from A Beautiful Mess is your favorite childhood milkshake all grown up: it's a vodka-laced strawberry milkshake with a shortcake crumble rim. We'd order that for dessert! To make it, you'll need a 1/2 cup of water, a 1/2 cup plus 1 tablespoon of sugar (we know, it's a lot of sugar — but it's part of what makes this drink so delicious!), half a slice of shortcake or pound cake, 2 cups of strawberries, 1 cup of vanilla ice cream, a 1/2 cup of milk, two shots of whipped cream vodka and a 1/2 cup of whipped cream. The cocktail can be ready to enjoy in just 10 to 15 minutes!
4. Peppermintini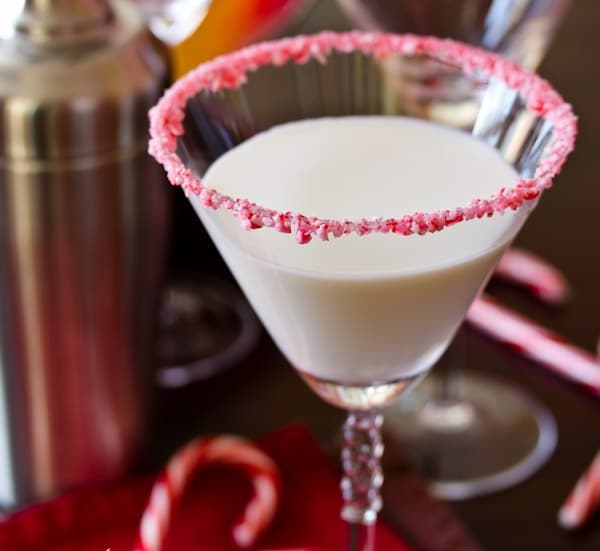 You don't need to wait till next Christmas to enjoy a peppermint cocktail. This peppermint martini recipe from A Spicy Perspective tastes amazing year-round. It's a combination of white chocolate liqueur, vanilla vodka, half and half and peppermint extract. To make this sweet cocktail, you'll simply combine all of the cocktail ingredients together using a cocktail shaker, dip the rim of your martini glasses into a bowl of crushed candy canes for garnish and pour. The whole process will only take you five minutes.
5. Blackberry Gin Fizz Float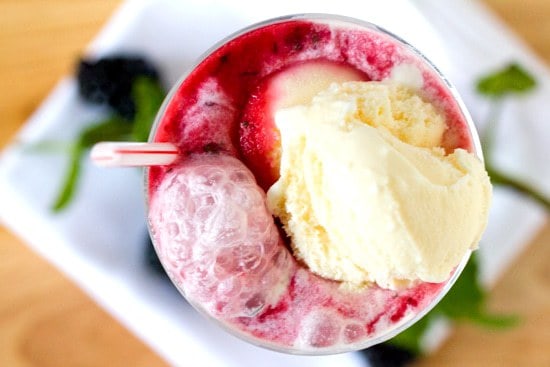 For all you gin lovers out there, this cocktail is calling your name! It's a simple combination of blackberries, gin, lime juice, ginger ale and a hefty scoop of vanilla ice cream. Make it any day for a dose of summer. Get the full recipe from Brown Eyed Baker.
6. Tiramisu Shots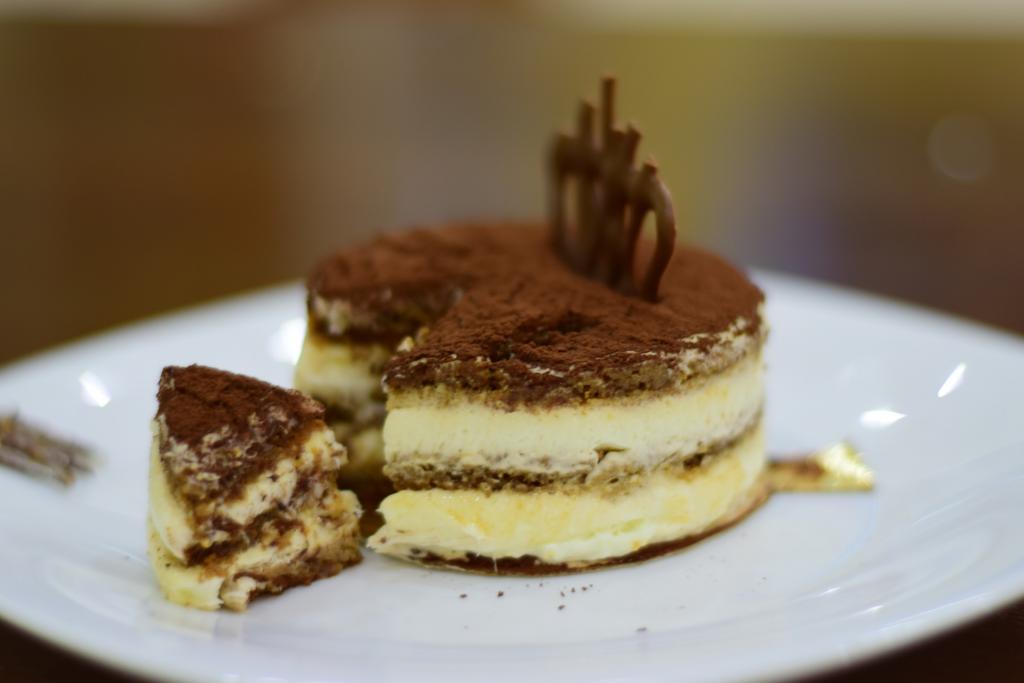 Tiramisu is a mouthwatering dessert. Sadly, not all of us have the culinary chops needed to make it at home and our budget doesn't allow us to eat out at an Italian restaurant every night — although that does sound like a dream come true. So we've decided to get our tiramisu fix by making these sweet shooters instead. To make them, you'll need five simple ingredients: vodka, Baileys, coffee liqueur, whipped cream and cocoa powder. You'll also need a cocktail shaker and ice, but that's pretty much it. Get the full recipe from Supercall.
We hope you find these products useful! Swirled may be compensated when users click on the affiliate links in the story above. Products are in stock at the time of publication.
RELATED
Goat Cheese And Fig Crostini With Basil And Balsamic Glaze Is The Party App You Need
5 Champagne Cocktails That Are Better Than Mimosas
7 Non-Alcoholic Cocktails To Serve At Your Next Dinner Party