11 Gifts On Amazon That Are Perfect For Your SO And Under $100
We hope you find these products useful! Swirled may be compensated when users click on the affiliate links in the story below. Prices are accurate and products are in stock at the time of publication.
Whether it's Christmas, Hanukkah, a birthday or an anniversary, finding the perfect gift for your SO can be tough. You love them so much that you just want to give them the world… while also staying in your budget. So we've rounded up a few of the most affordable Amazon gift ideas to help you out. They're all under $100, too, so you won't break the bank.
If your SO loves snapping photos, from selfies with you to pictures of their travels, then they'll love this smartphone picture printer. In just a minute, you can transfer a photo from your phone to film with this neat gadget. And for less than $40, it's a budget-friendly gift that you'll both get to enjoy. It comes in pink, blue and black.
Is there anything more romantic than lying under the night sky with your SO? Find a shooting star and make a wish with this travel telescope. Its compact size makes it easy to carry, so you can use it at home or on your next adventure together. Take it with you on a hike or to the beach or just out on the back porch. It's a new hobby you can enjoy together.
If you and your SO are big fans of the "Harry Potter" franchise, then this gadget is the gift for you. The wand works with any device, including televisions, DVD players, speakers and more. Just point to control the volume or change the channel. It's truly magical.
If you've been hoping for a romantic weekend getaway, drop a hint with a new weekender bag. This one's affordable and durable (it's waterproof), and it has room for all of the clothes you need for a trip to the mountains or the beach.
Pro Tip: Add a handwritten coupon for one weekend getaway together inside the front pouch. It's a free addition to the gift, but also lets your SO know you want to go on a trip with them this year.


If you're a wine lover and your SO really appreciates a cold beer, then these matching PJs will make a great gift. Let's be real — you can never have too many pairs of pajamas, either (throw out those shorts from college already). Plus, you don't have to wear them together… but it's cuter when you do.
You'll always know what time it is with this clock. If your SO loves yoga, then help them decorate their apartment with this interesting and unique piece. It's handmade and will surely be a conversation starter in their home.
Customize this beer carrier and you've got a one-of-a-kind gift for your SO. You'll be ready for dates at all of the BYOB restaurants nearby with this practical-yet-fun present.
If you want to be prepared for all of your BYOB dinner dates, then snag this wine carrier for your SO, too. Get both for less than $100 and you'll always look cool walking into those restaurants together.
Can you ever have too many cozy blankets to snuggle under? We think not. This one's super chunky for those chilly nights in with your SO.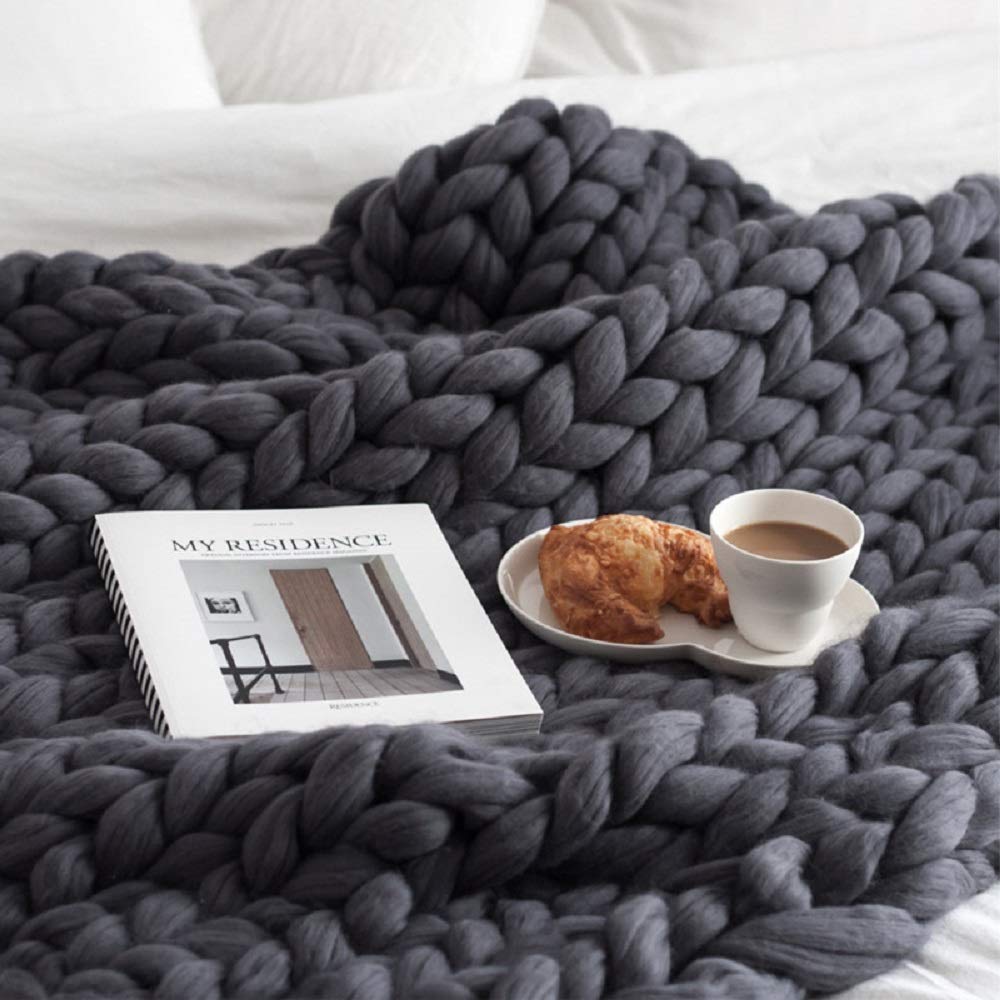 If your SO loves to cook, get them a customized set of knives so they can feel like a real chef every day when they start cooking dinner. It'll also give you a reason to cook at home together more often, which will also save you a fair amount of money in the long run.
Get to know your SO a little better with this fun Q&A game. With questions like, "What kind of business would you love to start?" and, "If you could master one instrument, which would it be?" you'll really know if you and your SO are meant to be.
What else do you think makes a great affordable gift for your SO? Tell us on Facebook!
RELATED
7 Gifts Under $50 For The Busy Worker Bee In Your Life
The Best Time To Buy Everything Throughout The Year
9 Gifts Under $30 Your Fitness-Obsessed Friends Will Love