This App Helps You And Your BFF Save And Invest Together
Saving money is always more fun when you do it with a friend. Whether that friend is your BFF, your roommate or your SO, there's really no reason not to try tag-teaming a savings goal that you both can enjoy. The only tough part might be selecting the easiest vehicle in which you want to save your money together. That's where the Twine app can help.
We found the Twine app in the Apple App Store and decided to test it out. Here's what we found.
Before you download Twine, know the basics.
It's free and available on iOs and desktop.
Twine is owned by John Hancock personal financial services, which is a reputable financial firm.
You can use the app alone or with a friend.
You can open an FDIC-insured savings account with just $5 and an interest rate as high as 1.05 percent.
After saving money, you can start investing it at any time.
You can open an SIPC-backed investment account with as little as $100.
Investing costs 25 cents per month for every $500 in your account, and saving is free.
Save money for your goals.
If you're single and ready to mingle, maybe you and your bestie are saving for a fancy vacay in the summer. If you've got an SO, maybe you're hoping to buy a house in a few years. Whatever your short- and long-term goals are, get a friend involved and use Twine to stay on track.
After you download and sign up for Twine, which takes literally 30 seconds, you pick a cute little avatar from the list (we went with the cactus). You then link your bank account to the app so you can start transferring money to a Twine savings account. After the account is connected, you fill out some personal details and then select your savings goal.
Let's say you're saving for a vacay with your BFF. You might want to save $2,000 in six months. You include all of these details in Twine before opening your account and initiating a deposit. The deposit is a recurring monthly deposit that will help you reach your goal. You can adjust it as needed, but it will also affect how long it takes for you to save that designated amount of money.
If you have some investing experience, the app will start asking you about that before you officially lock in your account and invite your friend to join.
Invest money for potentially higher returns.
The good thing about Twine is that it knows that investing money can help you get to your goal faster than by just saving money in cash. Investing money allows you the chance to grow the value of the money in your account, and so Twine can help you get there faster by helping you invest it.
You answer a series of questions about your investing experience, whether you're willing to take risks and more. Once you're done, you can sign up for a brokerage account.
Note: Twine is a fiduciary, which means the company always has your best interests in mind and will never try to rip you off for the sake of its own financial gains.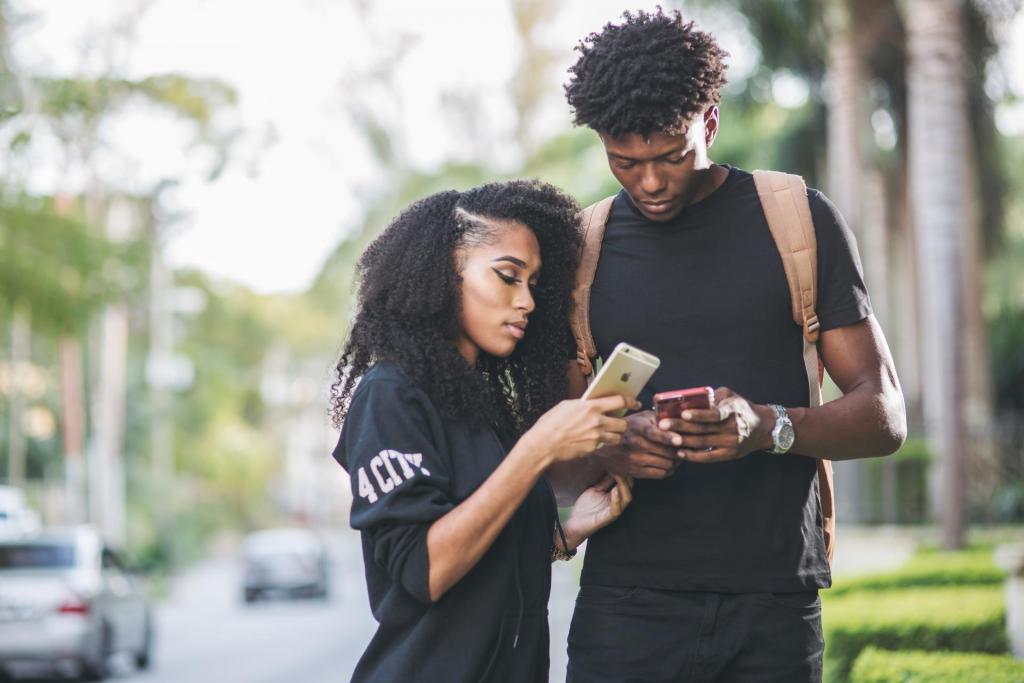 Once you open the account and initiate the deposit, you can invite a partner to the account so they can start contributing toward the goal, too. They can sign up online or on their own smartphone. They need to connect their bank account and go through the same steps in order to set up their account and start contributing. While you and your partner are both saving for the same goal, they can inves their money in the way they feel most comfortable, such as their level of risk or their monthly recurring deposit.
Is Twine necessary to reach a savings goal?
Twine is a great app to consider if you're looking to save money alongside someone else, but it may not be the best option for your personal savings.
It's great because you and your partner can see how your monthly deposits impact the time it takes to save a certain amount. However, you could also open a joint account at a bank with a high-yield savings account and do the same thing on your own — and with a better interest rate.
If you're looking to up your savings strategy, though, Twine is great because it helps you start investing, which could help you hit your goal even faster.
Whatever you choose to do, keep working toward saving money. It'll pay off before you know it.
RELATED
10 Financial Planning Apps That Will Help You Save Money
Here's How You'll Know You're Ready To Start Investing Money
6 Steps To Saving Money And Paying Down Debt At The Same Time