The Ultimate Guide To TV Streaming Services
Remember when Amazon only sold books? What about when Netflix would mail you DVDs? Those days are long gone now, and streaming is the name of the game. From Amazon Prime and Netflix to Hulu and Sling TV, here's your ultimate guide to finding the perfect TV streaming service (or combination of a few) for your lifestyle and budget.
Hulu
Basic Plan: $5.99 per month
Hulu + Live TV: $44.99 per month
The basic plan offers access to the entire Hulu library on all of your devices. However, if you're looking to cut the cable cord, Hulu + Live TV offers the entire Hulu library plus 60 live TV channels like NBC, Freeform, HGTV and more. You can even record shows and movies.
Netflix
Basic Plan: $8.99 per month
Standard Plan: $12.99 per month
Premium Plan: $15.99 per month
The only real differences between each of Netflix's plans are whether you can watch in HD or Ultra HD and the number of devices you can watch at the same time (one, two and four, respectively). Each plan offers you access to the entire Netflix library of shows and movies with the ability to watch on your TV, laptop or phone.
Amazon Prime Video
Amazon Prime Plan: $12.99 per month, or $119 per year
Amazon Prime Student Plan: $6.49 per month, or $59 per year
Amazon Prime Video is only available with an Amazon Prime membership, so the perks of the price include two-day free shipping. In terms of what you can watch, you have access to all of the Amazon Prime Video library, including TV shows and movies. Even better, you can pay an additional cost between $4.99 and $14.99 to access shows and movies from HBO, SHOWTIME or STARZ.
Sling TV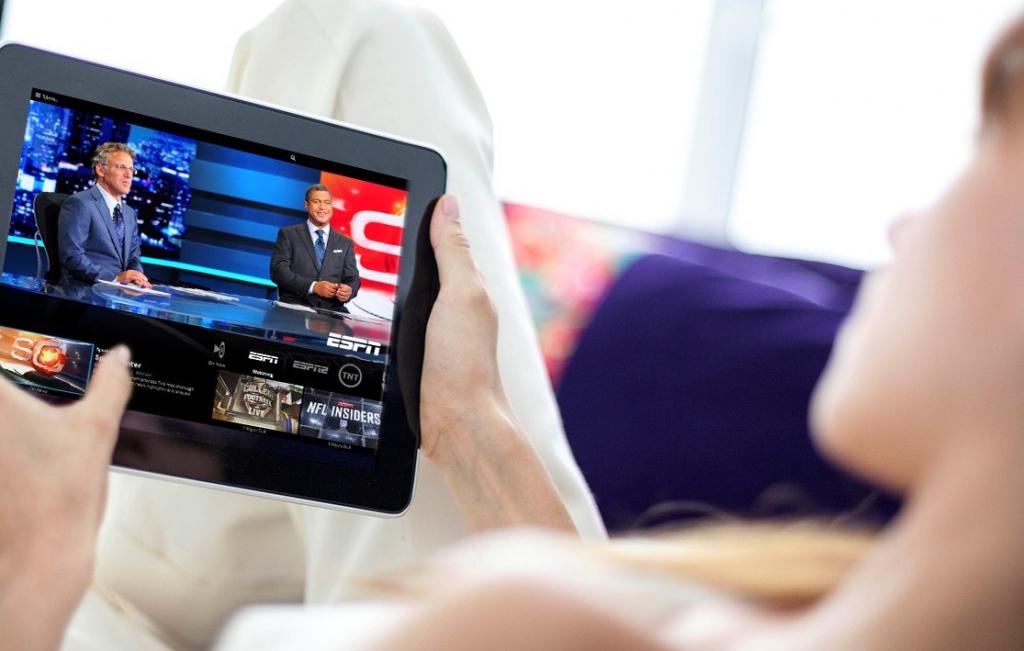 Orange Plan: $25 per month
Blue Plan: $25 per month
Orange & Blue Plan: $40 per month
Sling TV's Orange and Blue packages are both the same price — you just get a different group of channels. Both offer you 30+ channels, but one might fit your lifestyle better than the other. The combo package gives you 50+ channels, including TLC, CNN, BET, Food Network, FOX and many more. You can get extra sports channels, comedy channels, cloud DVR services and more for $5 a piece with Sling TV's add-on packages. Even better, Sling TV offers discounts and sales, so you might be able to save money, depending on when you sign up.
Philo
44 Channel Plan: $16 per month
57 Channel Plan: $20 per month
While the two packages differ in the number of channels, they both offer the same perks. Philo lets you stream on up to three devices at once, record an unlimited amount of shows and save every episode of your fave show for up to 30 days.
AT&T WatchTV
Monthly Plan: $15 per month
AT&T WatchTV offers 35+ channels of live TV, plus 15,000 on-demand titles, with no annual contract. You can pay on a month-to-month basis, and cancel at any time. For an additional cost between $13.99 and $17.99, you can upgrade and get access to HBO, SHOWTIME, STARZ and/or Cinemax titles, too. Even better, you can get WatchTV with a qualifying AT&T Unlimited & More Plan.
DirecTV Now
Live A Little Plan: $40 per month
Just Right Plan: $55 per month
Go Big Plan: $65 per month
Gotta Have It Plan: $125 per month
Todo Y Mas Plan: $45 per month
DirecTV Now offers multiple packages with between 65 and 125 channels each. The Todo Y Mas package even offers Spanish channels. There's no annual contract and no credit check or installation required, either, which makes it super easy to sign up. If you want to customize your package, you can do so for an additional cost between $5 and $10 per month, which could get you STARZ, HBO, SHOWTIME, Cinemax, Spanish channels and more. You can even record shows and watch on up to two devices at once.
Fubo TV
Monthly Plan: $44.99 per month
Fubo TV offers you 100+ channels, including Bravo, Hallmark Channel, CNBC and more. You also get 30 hours of Cloud DVR space for free so you can record your favorite shows and replay any game, show or movie that you missed within three days of when it aired. With Family Share, you can watch Fubo TV on multiple devices at the same time, too — it's just an extra $5.99 per month.
Playstation Vue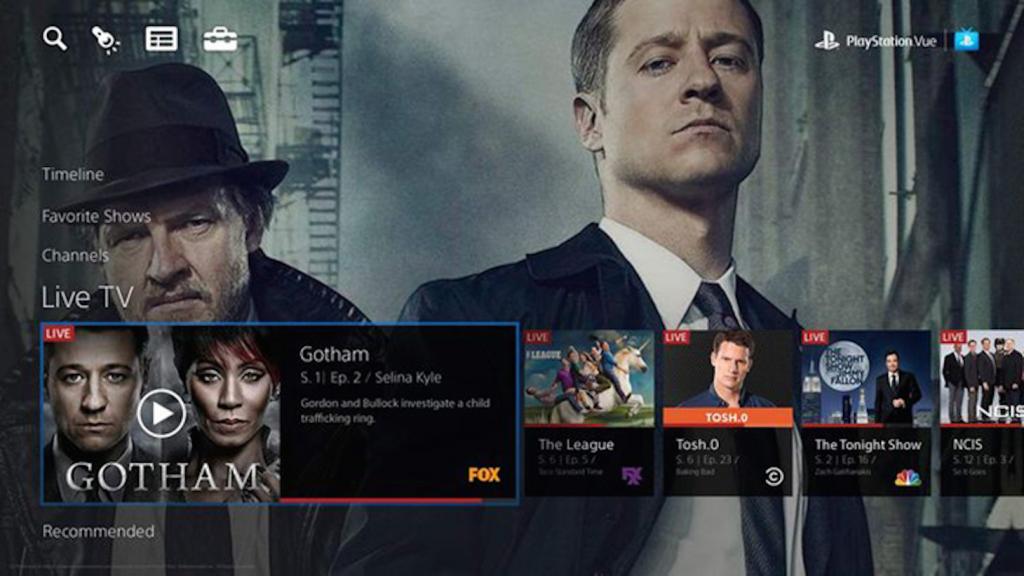 Access Plan: $44.99 per month
Core Plan: $49.99 per month
Elite Plan: $59.99 per month
Ultra Plan: $79.99 per month
Each Playstation Vue plan offers a different number of channels, but all include local news stations like CBS and NBC and some fave cable networks like ESPN and The Disney Channel. You can also add on packages and standalone channels for an additional cost between $3.99 and $21.99 per month. Playstation Vue can be accessed by multiple devices, too, so you don't necessarily need a Playstation gaming console to sign up for this streaming service.
YouTube TV
Monthly Plan: $40 per month
YouTube TV offers 60+ channels and unlimited DVR storage. Each household receives six accounts with the ability to watch simultaneously on three devices at once. Channels include ABC, The CW, TBS and more. You can add on packages and channels for an additional cost between $3 and $40 per month. Plus, you can cancel at any time.
HBO NOW
Monthly Plan: $14.99 per month
With HBO NOW, you get access to all of HBO's library, including hit shows like "Game of Thrones" and "True Detective," as well as blockbuster movies and documentaries. You can stream HBO NOW on different devices at the same time, too, though you can't record anything.
CBS All Access
Limited Commercials Plan: $5.99 per month, or $59.99 per year
Commercial Free Plan: $9.99 per month, or $99.99 per year
Enjoy 10,000 episodes of on-demand TV shows with CBS All Access, including "The Big Bang Theory" and "NCIS." Though there are only two plans based around commercials, students can save up to 25 percent per month for an even more affordable option. You can watch CBS All Access on different devices, but it's unknown if you can stream the content on various devices simultaneously.
ESPN+
Monthly Plan: $4.99 per month
If you love sports, then ESPN+ is the streaming service for you. You get access to all live sports daily, as well as ESPN original content on demand. Even better, subscribers also see fewer ads on ESPN.com and the ESPN app. You can pause and rewind live games, watch full-game replays on demand and watch ESPN+ on up to three devices at once.
Before signing up…
You need a way to access each of these on your actual television. Of course you can connect the ol' HDMI cable from your laptop to your TV, but that's so 2010. There are easier ways to stream these services, including:
Roku
Apple TV
Amazon Fire Stick
Chromecast
Samsung Smart TV
Playstation Gaming Consoles
Xbox One Gaming Consoles
Oculus Go
Not all streaming services may be available on these devices. However, your best bet is to buy one device — like a Roku or Amazon Fire Stick — so you can access multiple streaming services in one place.
At the end of the day, cutting the cable cord and streaming TV a la carte could help you save money. Plus, it allows you to gain access to the shows and movies that you actually care about without all of those other unused channels. So cut out the clutter and lower your TV bill by streaming the services that are best for your lifestyle.
We hope you find these products useful! Swirled may be compensated when users click on the affiliate links in the story above. Products are in stock at the time of publication.
Sign up for Savvy Saver by Swirled, our newsletter featuring budget hacks and important (yet fun) financial info. Saving money just makes cents!
RELATED
Cutting The Cable Cord: Here's How Much It'll Save You To Solely Stream TV
This Financial App Will Lower Your Bills And Help You Save Money
Install This Google Chrome Extension And Access All Of Netflix's Secret Categories