13 Target Hacks You Need To Know To Save More Money
If you haven't walked into Target in search of one thing and walked out with 50 additional items, then you must be a superhero. We're constantly getting sucked into buying all of the awesome finds that line the aisles, which makes saving money at the superstore pretty difficult. So if you're like us and really want to (and need to) stop spending so much, these 11 Target hacks are for you.
1. Know when to shop.
Most Targets have similar schedules when it comes to weekly deals. According to Christy Palmer, the founder of the All Things Target blog in an article for GoBankingRates, Target shoppers can expect deals in the following categories throughout the week:
Monday: Accessories, baby items, books, electronics, kids' clothing and stationary
Tuesday: Domestic goods, food items, pet supplies and women's clothing
Wednesday: Furniture, health and beauty products, lawn and garden items, and men's clothing
Thursday: Decor and luggage items, housewares items, lingerie, shoes, sporting goods and toys
Friday: Auto supplies, cosmetics, hardware and jewelry
2. Check the price tag.
Target has a special strategy when it comes to marking down its items. When an item's on sale or clearance, you can expect it to drop even lower at the register if the price ends in .06 or .08. However, items that have prices ending in .04 are already discounted as low as they can go, so you know you're getting them for the best possible price.
3. Sign up for the Target REDcard.
If you're a frequent Target shopper, then the Target REDcard can help you save 5 percent every time you shop. It's a no brainer, especially if you tend to make large purchases at the superstore. You also get free two-day shipping on Target.com and an extra 30 days to return unwanted items.
4. Sign up for Cartwheel.
Target has its own discount system called Cartwheel. You can access all of the potential savings in the Target app. So if you're looking for a specific coupon for an item at Target, check Cartwheel first.
5. Stack coupons.
You can you use coupons from Cartwheel and stack manufacturers coupons to save even more. Even better, you might be able to use a Target coupon from the weekly circular, too. Don't be afraid to hand a pile to the cashier at checkout. It could save you some serious money.
Pro tip: The weekly ad is released every Sunday between midnight and 2 a.m. central time. So if you really want to get a good deal, set an alarm so you're one of the first people to see the discounts.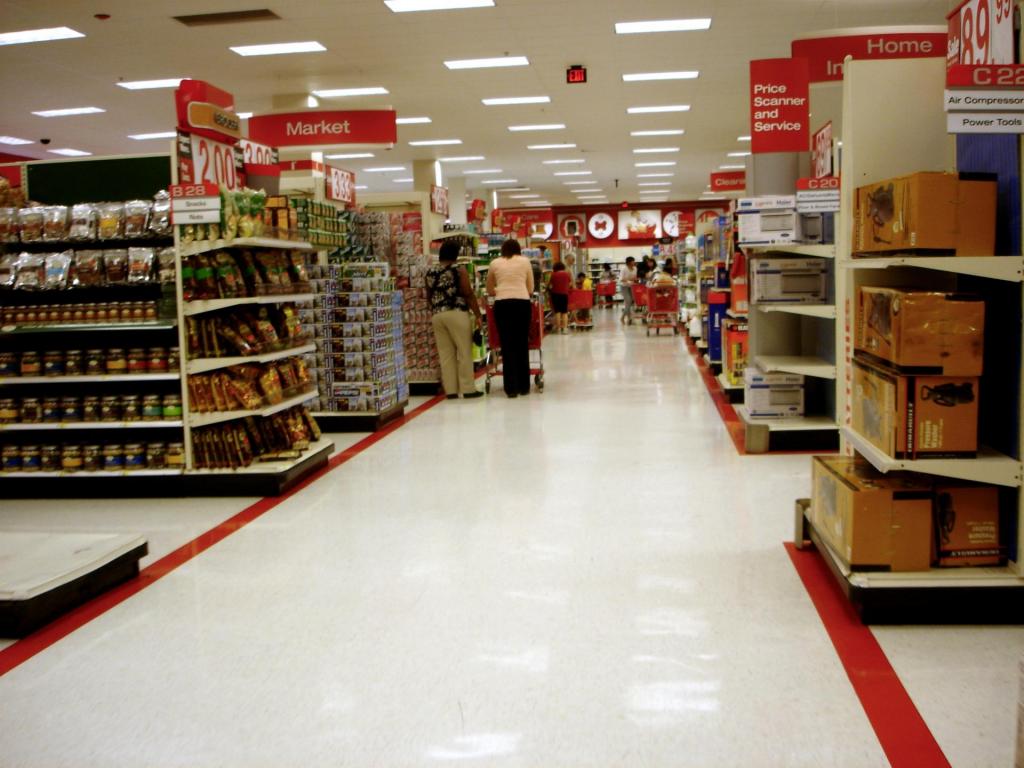 6. Follow Target Deal Finder on Instagram.
Since you're already scrolling through Instagram every day, why not use the social media platform to learn about Target deals? Target Deal Finder is an account that constantly posts pictures and info on weekly deals so you don't ever miss an opportunity to save money at the store.
7. Don't skip the dollar section.
From toys and decorations to stationary and candles, there's something for everyone in Target's dollar section. Typically near the entrance of the store, stop by the dollar section to see what's on sale for a buck before heading to the other aisles where those same items could cost more.
8. Look for free gift card promos.
Target is known for offering $5, $10 and more in free gift cards for customers who buy certain items throughout the store. For example, you could end up getting a free $20 gift card after spending $100 on select baby items. It changes weekly so keep an eye out for the free gift card promos in the weekly ad.
9. Shop with reusable bags.
For every reusable bag you use at a Target store, you save 5 cents on your purchase. It turns out that shopping with a reusable bag is not only great for the environment, but also kind on your wallet.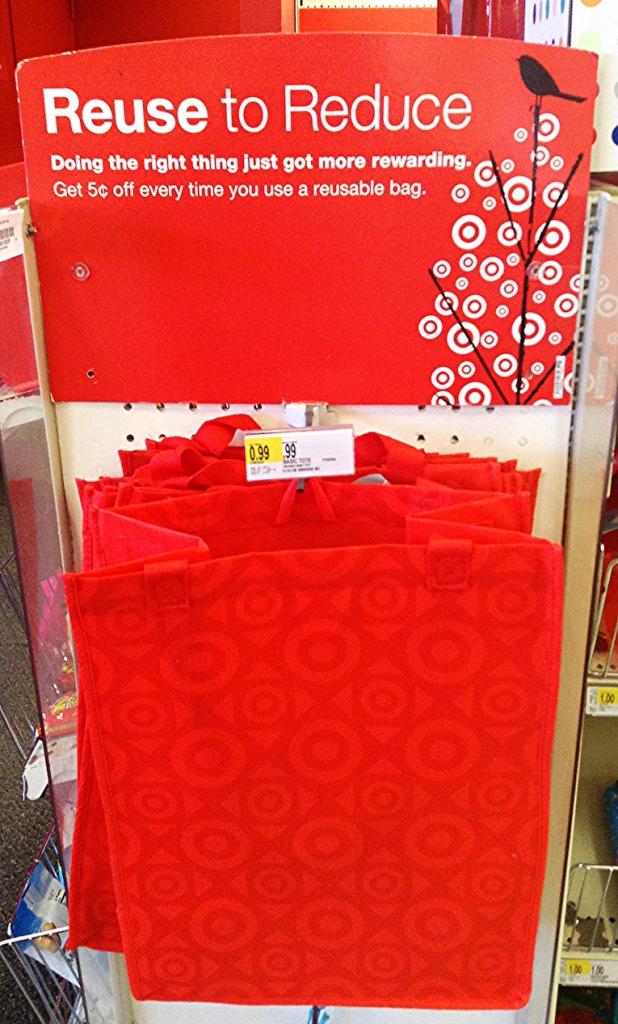 10. Take advantage of Target's price match policy.
Don't throw out your receipts from Target! If you end up seeing an item you already bought at the store for less money online at Target.com or another retailer like Amazon or Walmart, you can get your money back. Just bring your Target receipt and proof of the lower price to Target's customer service area within 14 days of your initial purchase.
Pro tip: Save your receipts not just for potential price matches, but also so you can return any unwanted items — especially beauty products. If you buy a beauty product, open it and aren't satisfied, Target will take it back within 90 days of purchase with your receipt or within 120 days with your Target REDcard.
11. Sign up for a Target registry.
Target has a registry for almost every big life event. Whether you're getting married, having a baby or going to college, you can sign up for a registry with Target. When you do, you earn a 15 percent off coupon valid on one item that's leftover on your registry. It must be used with six months of the event and applies to baby, wedding and college registries.
Bonus: You actually get two 15 percent off coupons for wedding and baby registries!
12. Don't miss out on Target Circle.
A brand new initiative in 2019, Target Circle is a new customer loyalty program that's slowly rolling out around the United States. It's currently in its beta phase, but if it officially launches in your area, you're going to want to sign up ASAP. With Target Circle, you earn 1 percent cash back on every Target trip you take without signing up for a Target debit or credit card. You can then use that cash back on a future trip. Other features include earning votes to help choose where Target gives back to the community, access to exclusive deals, birthday surprises and more.
13. Spend $35 or more on Target.com.
If you don't have a Target REDcard and want free shipping, just be sure to spend at least $35 on Target.com. While you may end up buying more than you originally anticipated, it could help you get more bang for your buck since your money won't be wasted on shipping fees.
We hope you find these products useful! Swirled may be compensated when users click on the affiliate links in the story above. Products are in stock at the time of publication.
RELATED
8 Bed, Bath & Beyond Hacks You Need To Know To Save Even More Money
9 Amazon Shopping Hacks To Help You Save Money
11 Genius IKEA Shopping Hacks You've Needed All Your Life