14 Badass Black Women Entrepreneurs Who Will Inspire You To Start Your Own Biz
Starting a business is a lot of work. From securing funding to turning a profit, plus marketing, advertising and so much more, there are hundreds of things that founders need to do to see their ideas come to fruition. If you're looking for inspiration, then these 14 black women entrepreneurs will surely get you pumped to work hard and make your dream a reality.
1. Carla Christine
Christine founded Yoga Green Book in 2015, just a few years after trying yoga for the first time and seeing very little diversity in the space. She saw a need for a yoga community that focused on inclusion and provided yoga students with culturally affirming teachers. Since its start, the online wellness studio has grown and now offers hundreds of classes, the majority of which are led by people of color, for just $19 per month or $190 per year.
2. Tyra Banks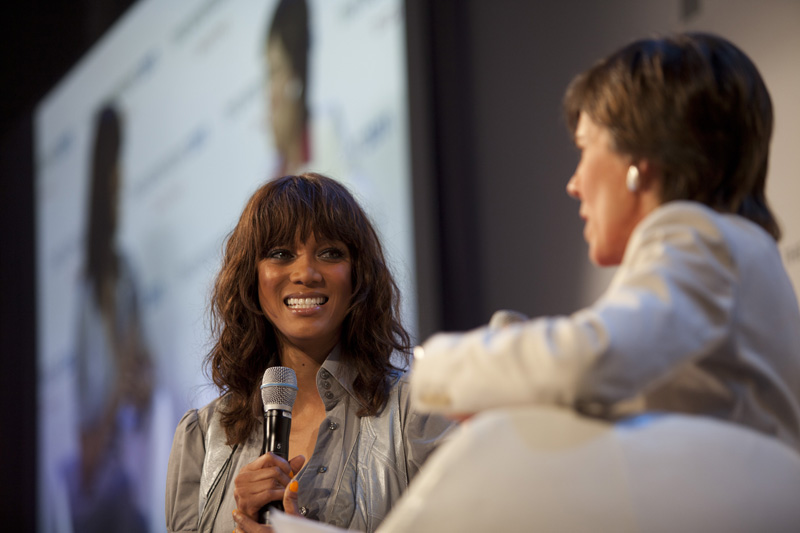 Known for "America's Next Top Model," Banks may have started in the modeling industry, but she's now a badass businesswoman. Her newest endeavor is the theme park Modelland, which is set to open in Santa Monica, California sometime in 2019.
3. Jessica O. Matthews
Matthews is the founder of Uncharted Power, a company that aims to provide communities with clean energy at a low cost. She's well-known for her one product, the Soccket, which can generate three hours of reading light from a soccer ball after just one hour of playing with it.
4. Tracy Reese
Reese founded her fashion empire in 1996 and has been showing at Fashion Week for years now. Her latest endeavor? Fashionable uniforms for female United Airlines employees.
5. Janice Bryant Howroyd
Howroyd's company Act-1 is now known as the largest woman-owned workforce management company in the United States. She's also the first black woman to own a billion-dollar business, which she originally started in 1978 with just $1,500.
6. Cathy Hughes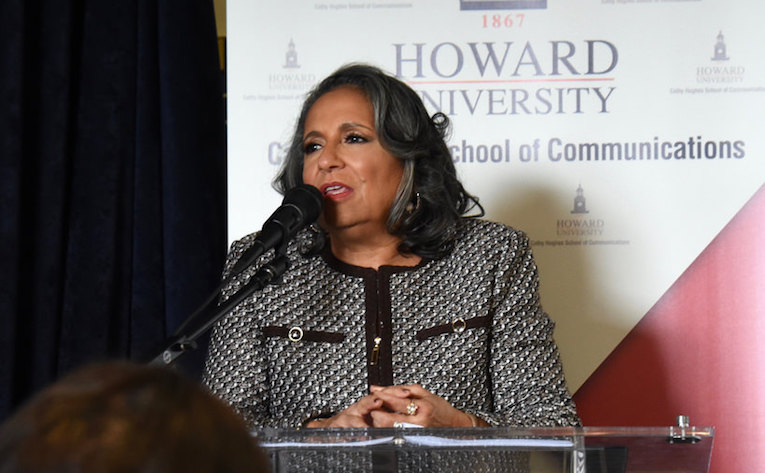 Hughes founded Urban One, formerly Radio One, in 1980 and is now a media powerhouse. She became the first African American woman to chair a publicly held corporation, has won hundreds of awards and sits on the boards of several organizations, such as the Congressional Black Caucus Foundation.
7. Birame Sock
With a new mobile app called FlyScan, Sock is all about saving people money. However, this isn't her first go with founding a company and product that's truly useful. Sock calls herself a "serial entrepreneur" on her LinkedIn page and has held titles like CEO, president and founder for almost 20 years now.
8. Brandy
"The Boy Is Mine" is still a hit in our book, but Brandy has since launched her own line of weave and hair essentials for women of color. Her company is called Outre Pro-10 and offers affordable extensions of all kinds.
9. Kerstyn Dioulo
Dioulo's company, Glow Connection, is a New York City-based public relations and management agency that has worked with top names like Rotimi, who was known for his role on Starz's hit show "Power." Since she founded the company in 2007, Dioulo has expanded it to cover public relations, marketing, management and digital content.

10. Shonda Rhymes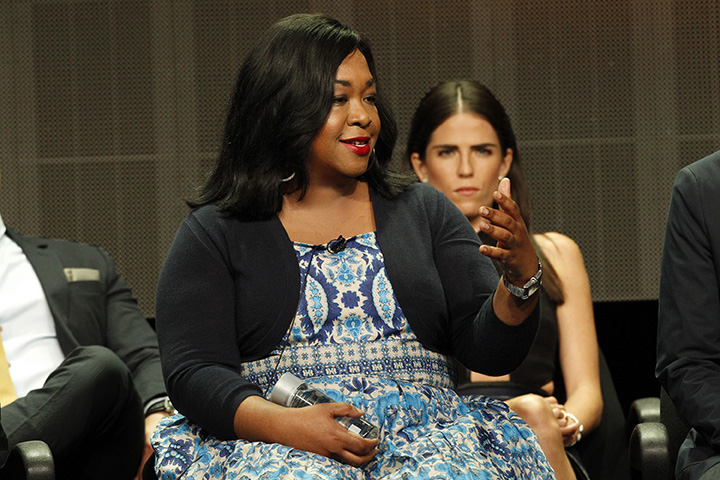 Known for hit TV shows like "Grey's Anatomy," "Scandal" and "How To Get Away With Murder," Rhimes is a badass woman who we're constantly crushing on. She's the founder of Shondaland, which now operates as a part of the Hearst Digital Media Network and will produce content exclusively for streaming giant Netflix.
11. Oprah Winfrey
A household name and truly badass businesswoman, Winfrey started out as a journalist before founding Harpo Productions in 1988. Her net worth is now an estimated $2.9 billion.
12. Vivian Kaye
Kaye had trouble finding the perfect kind of hair extensions and weave for kinky and curly hair, so she decided to start her own business. KinkyCurlyYaki is now worth seven figures.
13. Tawanna Thompson
A Brooklyn native, Thompson started her natural, handmade makeup brand, Ruby Lips, with the goal of giving women chemical-free and vegan-friendly cosmetics in bold colors.
14. Hope Wiseman
Wiseman is an entrepreneur, but she's also the youngest black dispensary owner in the U.S. She founded her company Mary and Main at just 25 years old and is an advocate for getting millennials and minorities involved in the cannabis industry.
RELATED
21 Quotes From Badass Women In Business That Will Empower You
This Sunscreen Is Tailor-Made For Women Of Color And We're All About It
8 Amazing Women Who Didn't Start Their Major Careers Till Later In Life