Your Ultimate Guide To Poaching The Perfect Egg — It's Easier Than You Think
Who doesn't love a good poached egg? The hard exterior and runny middle make it an exquisite addition to many brunch, lunch and dinner dishes. We love it when it's drenched in hollandaise sauce as part of an Eggs Benny or when it's regally perched on top of our Insta-worthy avocado toast.
Although you probably eat poached eggs regularly at your favorite brunch spot, you likely don't make them as much at home, opting instead for a less intimidating cooking method like frying or scrambling. But poaching an egg is actually a lot more straight-forward than it sounds. Here's your ultimate stress-free guide to poaching eggs to perfection.
Restaurant-Worthy Poached Eggs Recipe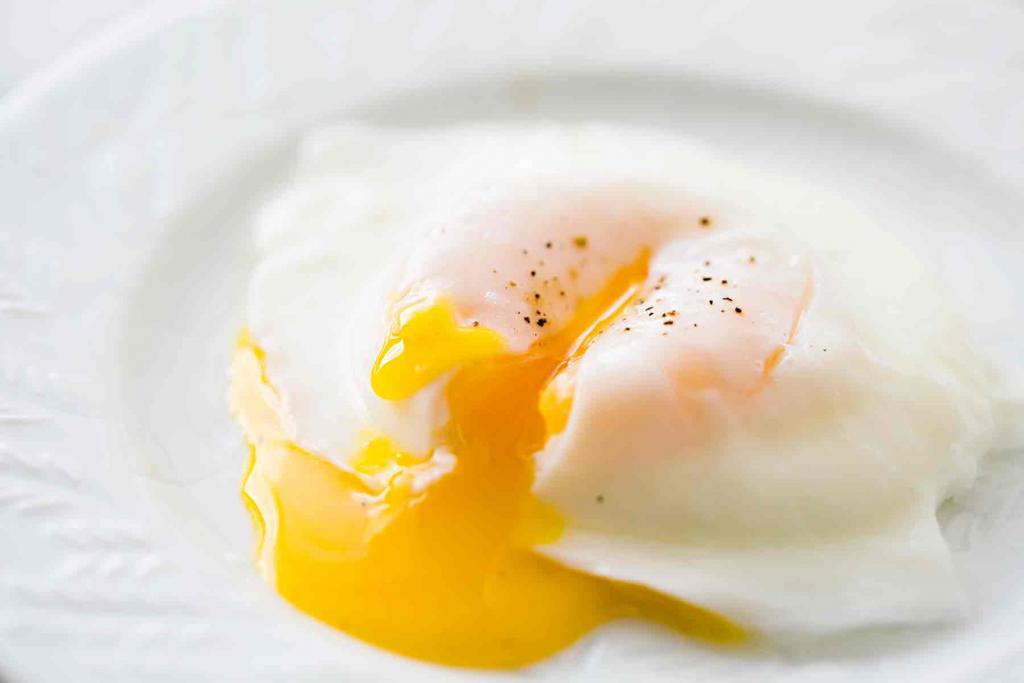 Equipment
1 tall cooking pot
1 small cup or bowl
1 slotted spoon
Ingredients
1 egg
White vinegar
Salt
Pepper
Olive oil
Instructions
Fill your tall cooking pot with water, salt it well and add 3 tablespoons of white vinegar per 1 gallon of water.
Bring water to a simmer over medium heat.
Meanwhile, crack your egg into a small cup or bowl.
Use the handle of your slotted spoon to quickly stir the water in your pot to one direction until it's spinning smoothly like a whirlpool (using the slotted end of the spoon won't work because the water will pass right through). This movement will prevent your egg from sticking to the bottom of the pot.
Carefully and quickly pour the cracked egg from the small bowl or cup into the center of your whirlpool.
Cook for three to four minutes, or until the white of the egg is entirely firm.
Remove the egg with a slotted spoon allowing excess water to drip back into the pot.
Serve the egg immediately on top of your favorite dish, seasoning it with salt, pepper and a little olive oil. Pro Tip: If you want to store your poached eggs for later, fill a container with iced water, place the poached eggs inside and refrigerate for up to two days. Reheat the refrigerated eggs in warm water before serving.
RELATED
9 Amazing Twists On The Classic Eggs Benedict
5 Easy Ways To Amp Up Your Scrambled Egg Game
This Deviled Egg Recipe Is Better Than Your Mama's (Sorry!)