27 Gifts On Amazon Under $50 That Are Perfect For Your Family Members
We hope you find these products useful! Swirled may be compensated when users click on the affiliate links in the story below. Prices are accurate and products are in stock at the time of publication.
As we get older, our families grow. And we're no longer the kids opening gifts on the first night of Hanukkah or Christmas morning. Instead, we're giving back to our relatives who have always remembered us with thoughtful gifts over the years.
If you're in need of a few gift ideas for your family members, we've got you covered. Here are 27 that are all on Amazon and under $50.
Mom
Whether it's your mom, stepmom or mother-in-law, these three gifts will surely make her smile.
If you've moved out of your parents' home, remind your mom how much she means to you with this personalized mug that shows that distance only makes the heart grow fonder.
If you're someone that struggles with words, fill in this journal with everything that you're feeling inside about your mom or step-mom.
Perfect for a mother-in-law (or soon-to-be), a blanket scarf is always a good call, especially during the chilly holiday season.
Dad
Dad, step-dad or father-in-law, here are a few ideas for the men you care about in your life.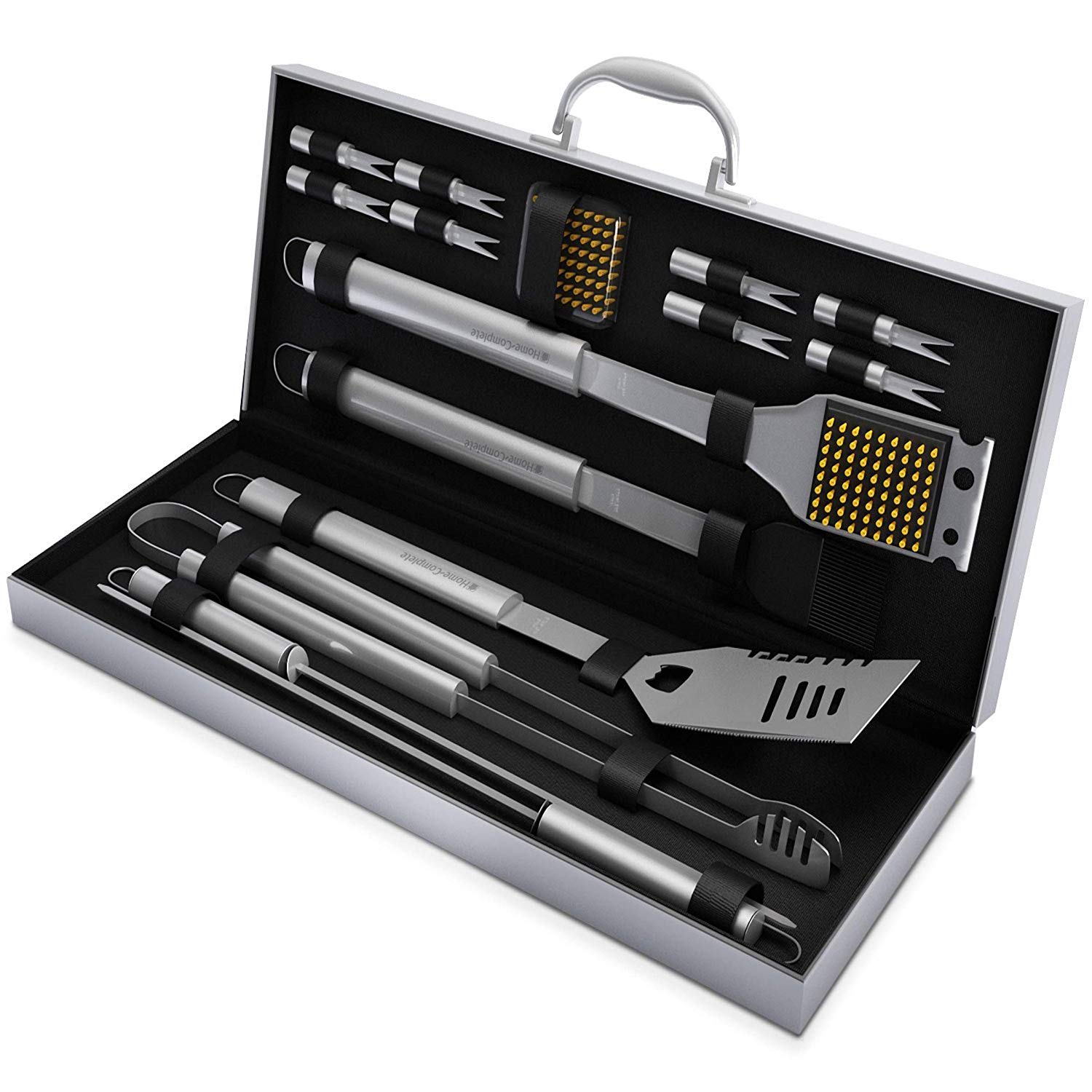 Even if they don't like to cook, this grill set has the word "Dad" right in it, so at least your father figure will enjoy looking at it while ordering take out.
Keychains never fail, and this one is much more than meaningful than the classic bottle opener or "#1 Dad."
If the man you're buying for has a beard, then this kit is sure to be a winner.
Sister
Sister, sister-in-law or best friend if you're an only child, whoever it is, warm her heart with one of these presents.
Every time they light this candle, they'll relax and think of you!
Another relaxing gift idea, this necklace is beautiful and serves as an oil diffuser for a little aromatherapy every time your sister wears it.
For the girl who hits the gym every morning, stylish leggings are always welcomed as a gift. For even more options, check out these other leggings that are perfect for the fitness fashionista.
Brother
Brother, bro, best friend — whatever you call him, these three gift ideas are sure to please.
Let him know you care with a unique, personalized wooden watch. If he's ever late to anything, you can tell him he has no excuse.
Stay connected with your brother when distance keeps you apart with this keychain set. It's a gift for him, but one for you, too!
If you love your brother, but also love to joke around with him, this mug will remind him where he stands.
Grandpa
No matter how old we get, grandpas are still great people who deserve great gifts.
Give your grandpa the gift of memories being passed down for years to come with this sentimental journal.
If you're the only granddaughter, then this is the best gift to get your grandpa because obviously, you're the fave.
Give your grandpa a gift from the past with this vintage-style pocket watch. Every time he checks the time, he'll think of you.
Grandma
Grandma, Mimi, Gigi, Nanny — whatever you call her, get her a gift that truly shows her you care.
As the matriarch, this frame will bring your entire family into her home, filling it with love and memories.
Between you, your mom and your grandma, there are three generations to celebrate. With this necklace, she'll think of it every day.
Stylish and current, yet simple, this bracelet will remind her that you love whenever she wears it.
Aunt
Someone special, honor your aunt with a gift that tells her she's like a second mom.
Cheesy? Yes. Useful? Yes. Your aunt will love this wine glass if she's a vino drinker.
Remind your aunt how much she means to you every Christmas with this classic ornament.
We're fans of the saying on this pillow and we think your aunt will be, too.
Uncle
Like aunts, uncles hold a special place in our hearts, so let's show them that this holiday season.
More fun than uncle? This mug will let them know every morning.
Give the gift of a great memory to your uncle by placing a picture in this frame.
For the uncle who likes to throw a few back at family parties, these cozy beer sweaters will also make him the life of the party.
Cousin
Cousins by blood, but friends by choice, get them something special this year.
Their hearts will light up every time they light this candle.
Remind your cousin of the roots you share with this sentimental necklace.
If you haven't noticed, we're fans of mugs (they're practical). This one has a nice saying on it that's perfect for your cousin.
What other gifts are you planning to get your family members this year? Share the special gifts with us by emailing [email protected]!
RELATED
7 Gifts Under $50 For The 'Type A' Friends In Your Life
This App Tracks Your Packages, Saves You Money And Makes Shopping So Much Easier
8 Gifts Under $30 Your Fitness-Obsessed Friends Will Love