This App Will Help You Save Money Every Time You Hit The Road
If you live in an area where public transportation is sparse, you may have a car to help you get around. And that means you need to pay for gas at least a couple of times per month, which can add up. So instead of paying full price at the pump, save a few pennies with the GasBuddy app. It's basically your new BFF when it comes to fueling your vehicle. We downloaded it and can't imagine driving without it.
Before you download GasBuddy, know the basics.
It's free to download for both iOS and Android users and can also be used via desktop.
You can search to find the lowest-priced gas based on your location at any time, including diesel and E85.
Users are encouraged to report prices into the app to help others know what gas costs at different stations.
All new users are entered into a daily giveaway to win $100 in gas.
GasBuddy offers fun quizzes and challenges that let you earn points, which you can use to enter the $100 daily giveaway.
Through its free GasBack program, you can earn money to pay for gas.
The Pay with GasBuddy card also helps you save 5 cents per gallon every time you fuel up.
Find Affordable Fuel
Saving money on gas starts with simply finding the cheapest station in your area. Instead of wasting time driving around town to find the pump where you can save the most money, GasBuddy will help you find it in seconds right on the app.
If you're using GasBuddy on your desktop, search by city, state and province or brand. You can also simply type in your zip code to generate a list of every gas station nearby, listed lowest to highest based on price. If you're using the app, allow the app to access your location so it can pull similar data for you.
Next, select which type of gas you want — regular, midgrade, premium, diesel or E85. On the app, you can also filter by price and distance, and view the stations on a map. It even tells you the spread between the cheapest gas and the most expensive gas in your area so you know how much you could save by going to the right station.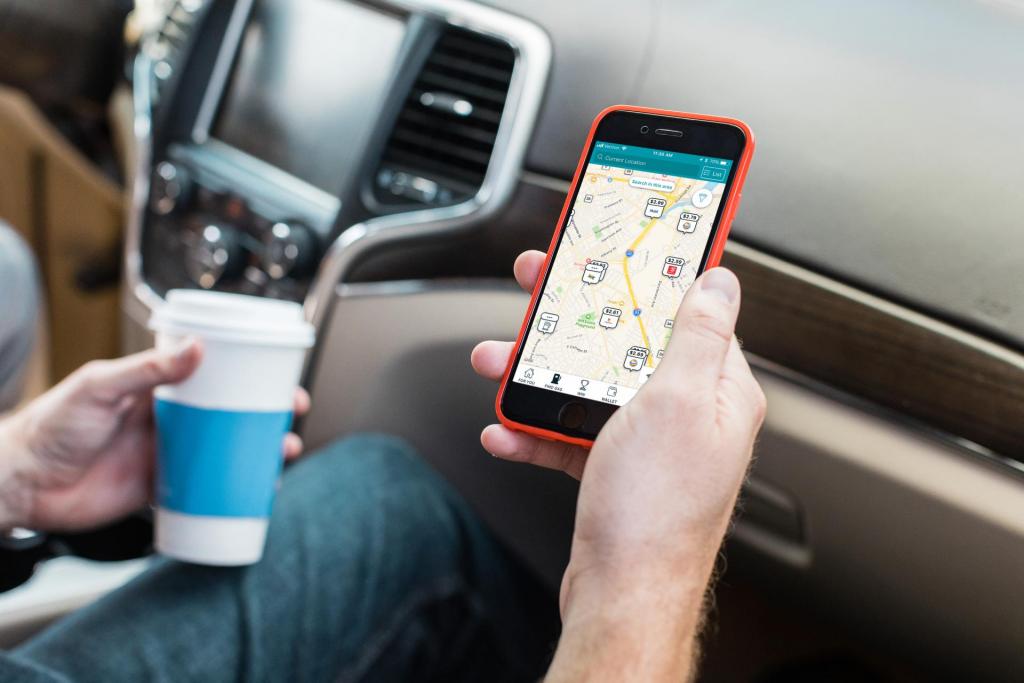 Save Multiple Ways
Beyond finding the most affordable gas station, Pay with GasBuddy is the card that helps you save 5 cents per gallon every time you fuel up. Pay with GasBuddy works nationwide in the Unites States, and it's free to join.
To sign up, scan your driver's license or enter your personal information manually, including your name, date of birth, driver's license number and license state. Next, link your bank account, which takes just a few minutes. (Don't worry — the Pay with GasBuddy card doesn't check your credit!) Once that's done, confirm your shipping address and GasBuddy will send you your card in the mail within 10 business days.
When you get your card, just activate it by setting a unique driver ID — you enter this number whenever you fill up at the pump. Then just pay with your GasBuddy card like you would with any other debit or credit card. The money will come out of your checking account, but you'll save every time you fill up.
You can use your GasBuddy card to save in two ways. The first rewards program, which is called Shop Your Way, offers you cash back in points for the first 60 days and then 15 cents per gallon in cash back after that. The other gives you 10 cents off per gallon at your first fill-up and then 5 cents off per gallon every time after that.
The real difference is that the Shop Your Way program lets you earn points, which can be redeemed for other items at popular retailers like Gamestop, Walmart, Old Navy and more.
Even if you're not in the Shop Your Way program, you can still use your GasBuddy card to pay at retailers and earn GasBack. GasBack is money you earn for using your card, which is then applied as a credit to your card. You can use the credit to pay for gas at the pump.
Parking Perks, Safety Recalls And More
Two other cool perks within the GasBuddy app include the ability to book a parking spot and learn if your vehicle has had a safety recall.
In partnership with ParkWhiz, GasBuddy helps you save up to 50 percent on off-street parking spots. Plus, you can earn 5 percent GasBack with every booked spot. GasBuddy help you find the most affordable parking lots in your area so that you can save even more money.
As for the safety recall, all you have to do is input your vehicle information in the GasBuddy app. Once you add your car's year, make and model, GasBuddy tells you if there have been any safety recalls on your car.
You can add more than one vehicle to the app, too, and track your fuel purchases for each vehicle to better understand how much you spend on gas. Even better, you can track how your driving habits could cost you fuel and money. Just set up the Drives part of the app and your phone tracks your driving, keeping an eye on hard braking, sudden acceleration and excessive speeding. You're scored at the end of each drive to see how you did, with advice for ways to use less fuel (and spend less money) when you drive.
Between finding affordable stations, GasBack and more, GasBuddy really is your new road trip BFF. Whether you're just driving around town or heading across the country, consider using GasBuddy to save money every time you hit the road.
Sign up for Savvy Saver by Swirled, our newsletter featuring budget hacks and important (yet fun) financial info. Saving money just makes cents!
RELATED
This App Is The Key To Creating The Perfect Road Trip Itinerary
This Financial App Will Help You Save The Perfect Amount Of Money Every Month
The Best Free Map Apps For Your Next Trip