Friday Fluff 06/21/2019: The Snuggliest Dogs Of The Summer!
Get adorable pups in your inbox — sign up for Friday Fluff!
It's the first official day of summer and these doggos couldn't be more thrilled!
Ralphie, Bernese Mountain Dog, 14 months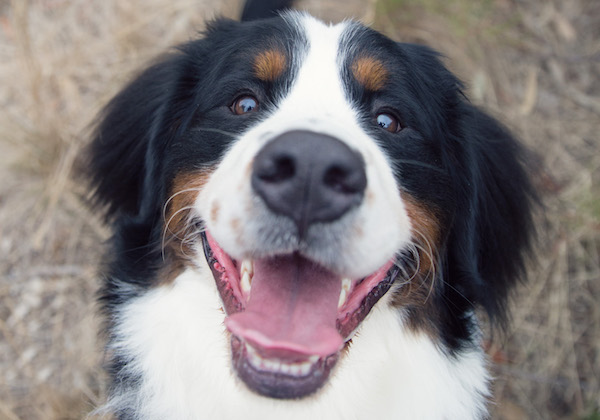 Fun fact: Ralphie insists on being a lap dog, despite his size. This pup always has a pawsitive attitude and one of his favorite activities is cuddling with his humans on the couch!
Did you know? Male Bernese Mountain Dogs can weigh up to 115 pounds! Most pups of this breed are affectionate and eager to please their owner, so it's no surprise that Ralphie likes to snuggle. [American Kennel Club]
Bacon, Dachshund Beagle Mix, 10 years Old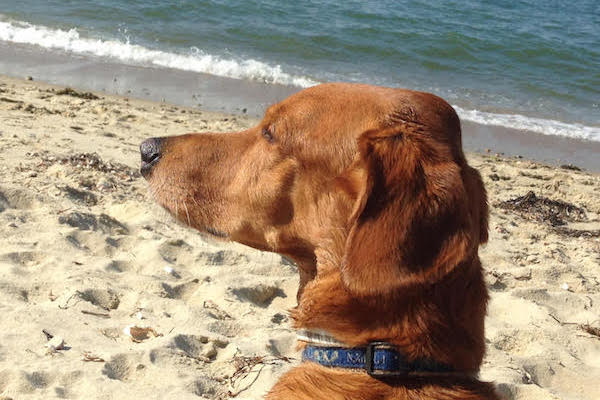 Fun fact: When Bacon's owners rescued him at three months old the caretakers told them he was a mini dachshund. Now this pup weighs 34 pounds, which is a healthy weight for your average dachshund (minus the mini).
Did you know? In general, mixed breed dogs have less chance of inheriting a congenital disease. They also cost less and many can be found at rescue shelters, so saving a pup in need is easier than you might think! [PetMD]
Charleston Chew, Jack Russell Terrier, 8 years old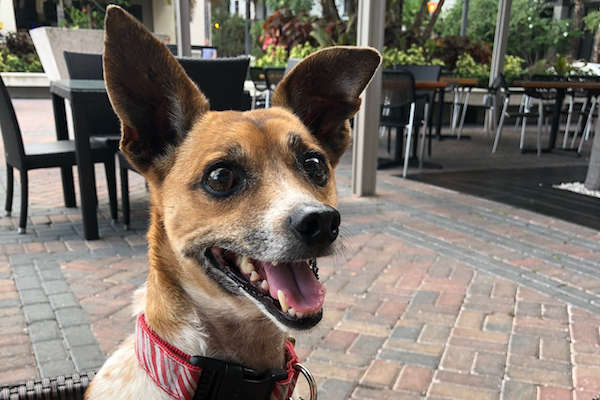 Fun fact: Charlie is an avid swimmer and loves running around outdoors with his pawrents!
Did you know? Some small breeds like boxers, dachshunds, pugs and bulldogs have a tricky time swimming due to their short legs. No need to fret though, any pup can enjoy some swimming with a doggie life vest or jacket! [Animal Planet]
"You can say any foolish thing to a dog, and the dog will give you a look that says, 'Wow, you're right! I never would've thought of that!"
— Dave Barry
Did You Know?
If you need more time and money to spend on your dog, you can earn more money and make your own schedule by signing up for the Amazon Flex program, which pays between $18 and $25 per hour. Want more money-making tips, plus inspirational stories every week? Sign up for our Side Hustle by Swirled newsletter!
Editors' Picks: Our Favorite Buys Of The Week:
Epic Picnic Essentials: It's officially picnic season! The perfect time to toss a blanket and some snacks in your bag and head to an optimal locale to relax and enjoy the outdoors. Check out our best picnic buys!
Dollar Shave Club: WeAre8 and Dollar Shave Club want to hook you up with bathroom essentials and pay you for simply uploading a photo to the WeAre8 app. Click here to see your waiting sponsorship.
Order your $5 starter kit from Dollar Shave Club and get $10 from WeAre8. That covers the cost of the $5 starter kit AND leaves you with an extra $5. Here's how to get started (and get paid!)
Accept your exclusive sponsorship offer from Dollar Shave Club
Order your $5 starter kit using the link provided in the offer.
Submit a screenshot of your confirmation email to this offer.
Get paid through the app after 7 days. You can then transfer funds directly to your PayPal account. Simple!
Enter To Win The Ultimate Trip To NYC: Experience the best of what the "City That Never Sleeps" has to offer! Your prize package includes a 2-night stay in a king room with city views at the swanky and sophisticated Arlo Hotel SoHo, plus breakfast for two at Harold's. To make your trip even more memorable, you'll receive a Delsey Paris luggage set (valued at $440), $200 towards dining courtesy of Full-Time Travel, $200 towards shopping at Hinted, $200 towards shopping at Bubble Goods, Inc., $150 towards travel expenses from Peachy and a $200 gift card towards the purchase of Broadway tickets from Swirled. Enter today!
Swirled may be compensated when users click on the affiliate links in this newsletter. Products are in stock at the time of publication.
Did you receive this newsletter from a friend? Sign up for Friday Fluff here to get cute dogs in your inbox every week.
P.S. Want your dog to appear in Friday Fluff? Send a picture of him or her (at least 600px by 400px) along with name, breed, age when the photo was taken and a fun fact about your furry friend to [email protected]. We'll do our best to feature your dog in our email and social media feeds.