Friday Fluff 05/31/2019: The Cutest Dogs Of The Week
Get adorable pups in your inbox — sign up for Friday Fluff!
Say hello to the cutest dogs of the week!
Charlie, Schnoodle, 3 Years Old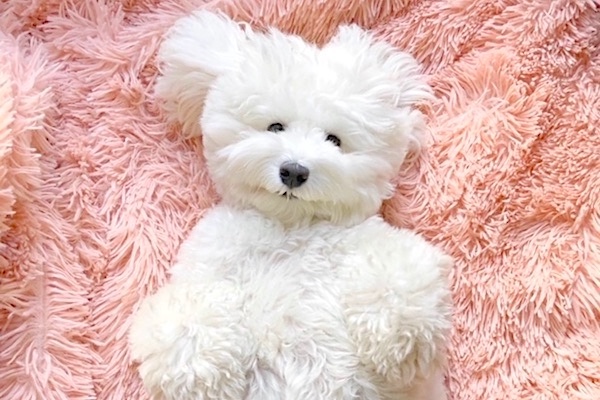 Fun Fact: Charlie is both a model and an actress! She has appeared on "Saturday Night Live", "Manifest" and modeled for brands like Bloomingdale's and Lord & Taylor.
Did You Know? One of the most well-paid celebrity animals of all time was Tardar Sauce (a.k.a Grumpy Cat) who sadly passed away earlier this month. The cat became famous because of her legendary scowl, which appeared in countless memes. She was worth roughly $100 million at the time of her death. [HuffPost]
Phil, Bernese Mountain Dog, 3 Years Old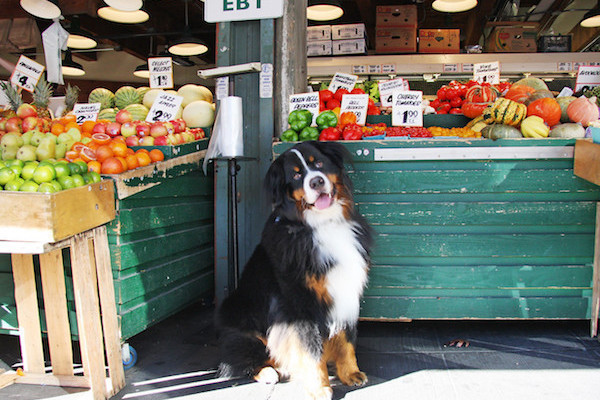 Fun Fact: Phil is a proud resident of Seattle, WA. He loves visiting local breweries and giving high-fives!
Did You Know? High-fives are cool and all but have you ever considered teaching your dog how to wave? It's actually not as difficult as it sounds, as long as your dog already knows how to "shake" on command and you have treats handy. Discover the six foolproof steps to teach your pup this impressive trick. [The Spruce Pets]
Zinger, Basset Hound, 2 Years Old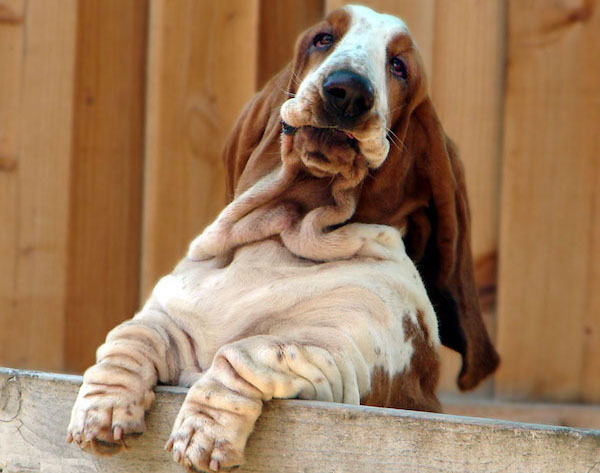 Fun Fact: Zinger is full of love — he's always happy and affectionate towards everyone. We could all afford to be a little more like Zinger.
Did You Know? If you own a Basset Hound, you can expect to laugh on the daily. These friendly pups are the class clowns of all dog breeds. They have a definite sense of humor and they'll quickly learn to manipulate their human using adorable sleepy expressions and lot of tail wagging. [Vetstreet]
"I don't trust anybody in my life except my mother and my dogs."— Cheryl Cole
Editors' Picks: Our Favorite Buys Of The Week:
TruDog: TruDog is a small family-owned pet food company with products of the highest quality ingredients for the health of your dog including food, treats, supplements and grooming supplies. TruDog also partners with GreaterGood whose goal is to protect pets, people and the planet.
Lull Mattress: Don't spend your day stuck at the mattress store! Lull is a direct to consumer mattress company — no middleman, no markups, no extra cost to you for premium sleep. Don't lose any more sleep on your old uncomfortable mattress, order the comfort and support you deserve. Every Lull Mattress comes with free shipping and a 100-night trial guarantee! Shop Lull now.
Yoga International: Yoga International is an online resource dedicated to yoga, meditation and mindful living. With Yoga International, yoga students and current and aspiring yoga teachers can deepen their knowledge and practice. With over 3,500 articles, 500+ teachers and more than 1,000 yoga classes, the Yoga International community is a holistic home for those who are seeking to expand their understanding of the discipline. Get a free 30-day trial today when you use the code NAMASTE30!
Swirled may be compensated when users click on the affiliate links in this newsletter. Products are in stock at the time of publication.
Looking to save up for a new puppy? Keep track of your finances. The trick to increasing your savings is simply keeping your checking and savings accounts at different banks. Want more budget hacks and smart savings tips like this one every week? Sign up for our Savvy Saver by Swirled newsletter!
Did you receive this newsletter from a friend? Sign up for Friday Fluff here to get cute dogs in your inbox every week.

P.S. Want your dog to appear in Friday Fluff? Send a picture of him or her (at least 600px by 400px) along with name, breed, age when the photo was taken and a fun fact about your furry friend to [email protected]. We'll do our best to feature your dog in our email and social media feeds.