Friday Fluff 05/24: The Cutest Dogs Of The Week
Get adorable pups in your inbox — sign up for Friday Fluff!
Say hello to the cutest dogs of the week!
Sammy, Beagle, 4 Years Old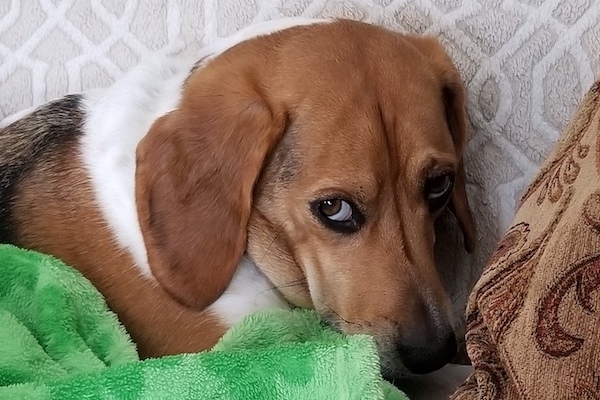 Fun Fact: When Sammy wants a treat, he sits by his treat drawer waiting for his pawrents to get one for him.
Did You Know? Beagles are notorious food beggers. If you're looking to stop your pup from pleading for food every time you get out a snack or begin a meal, teach him to go to his "place." This place could be anywhere from his favorite carpet to his crate. Getting your pup away from the kitchen table every time you're eating is the first step in preventing him from hounding you for food. [The Spruce Pets]
Toby, American Pit Bull Terrier Mix, 10 Months Old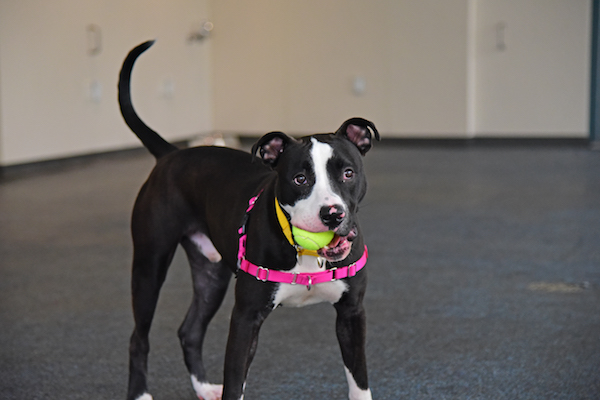 Fun Fact: Toby's favorite time is playtime — a game of fetch with tennis balls can keep him entertained for hours. This pup's wiggly butt and enthusiasm will charm anyone who walks in the room. Toby was recently adopted from an ASPCA adoption center.
Did You Know? The ancestors of dogs were hunters, chasing after small animals for survival, so it's only natural that the act of chasing is ingrained in your pup's DNA. Some dog breeds — like the English Setter, the American Foxhound and the Labrador Retriever — were initially bred to hunt, so their fetching instincts are even more pronounced. [Wag!]
Jazz, Bichon Frise, 11 Years Old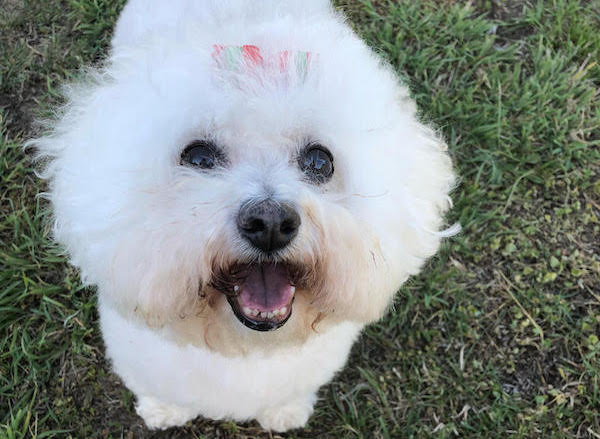 Fun Fact: Jazz's two favorite things in life are wearing cute bows and playing with socks — give her a pair to play with and she'll be entertained for hours.
Did You Know? Particularly fluffy dogs, like Miss Jazz pictured above, require frequent grooming to prevent shedding and matting. Most pups should be brushed at home at least once a week. [American Kennel Club]
"Everyone thinks they have the best dog. And none of them are wrong."— W.R. Purche
Editors' Picks: Our Favorite Buys Of The Week:
The Green Line Market: The Green Line Market is going to be your favorite online shopping destination. They make finding the best quality products and ingredients easy no matter what your goals are and — bonus — the prices are up to 20 percent less than at other markets. Visit The Green Line Market today and "shop your values" for healthy, ethical and environmentally-friendly brands — and feel good about what you're buying. The Green Line Market is offering $10 OFF your first order! Use code "welcome10off" at checkout.
The Green Line Market Discount Details: Free shipping (U.S. only) for orders over $25, after discounts are applied and before tax. Offer cannot be used with any other discount codes. Offer Expires June 30, 2019 — Code valid for 1 customer order.
Best Bully Sticks: These bully sticks will keep your pup happily chewing for a couple of hours without ruining his or her teeth. Get fast, free shipping on orders over $49!
Embark Dog DNA Test Kit: Calling all dog owners, check out the Embark Dog DNA Test! This test enables all dog owner to learn about their pup's breed, ancestry, health, relatives, and more with a simple cheek swab. Take advantage of the Memorial Day Offer and get $30.00 off your Embark Dog DNA Test Kit! Use code MEMORIAL30 at checkout. This offer is valid May 23-27, 2019. Shop now and save!
Swirled may be compensated when users click on the affiliate links in this newsletter. Products are in stock at the time of publication.
Did you receive this newsletter from a friend? Sign up for Friday Fluff here to get cute dogs in your inbox every week.

P.S. Want your dog to appear in Friday Fluff? Send a picture of him or her (at least 600px by 400px) along with name, breed, age when the photo was taken and a fun fact about your furry friend to [email protected]. We'll do our best to feature your dog in our email and social media feeds.