Friday Fluff 05/17: The Cutest Dogs Of The Week
Get adorable pups in your inbox — sign up for Friday Fluff!
Say hello to the cutest dogs of the week.
Aya, Maltese, 3 Years Old
Fun Fact: You can't tell from this picture, but Aya is kind of a lazy pup. She doesn't like long walks and sometimes not even the short ones. When she gets tired and decides that it's time to go back home, she'll sit on her little butt and not move, so her pawrents have to pick her up and carry her the rest of the way.
Did You Know? Small dogs that were bred to be lap dogs (like the Maltese) aren't always the laziest pups — they can often have quite a lot of energy. Many big dogs, on the other hand, love to snooze. Some of the laziest dog breeds in America include Great Danes, Bernese Mountain dogs and Bullmastiffs. [INSIDER]
Chloe, Pembroke Welsh Corgi, 3 Years Old / Cooper, Pembroke Welsh Corgi, 3 Months Old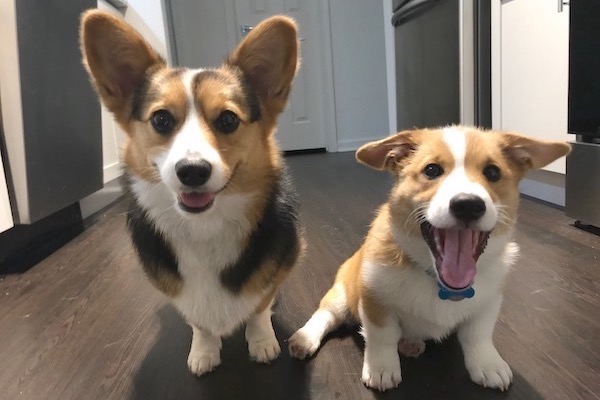 Fun Fact: Chloe and Cooper are the bestest of friends, but they're very different. Chloe (pictured left) is really affectionate — she loves to cuddle, especially with her momma. Cooper (pictured right) is a known sock thief.
Did You Know? There's actually an explanation for why your dog likes to steal your socks and other clothes, and it stems from his/her evolutionary history. Dogs' wild ancestors were drawn to furry animals like rabbits and rodents because they made for good prey. So it's only natural that today's pups are also attracted to soft things, like your freshly folded laundry.[Wag!]
Boo Boo, Border Collie, 9 Years Old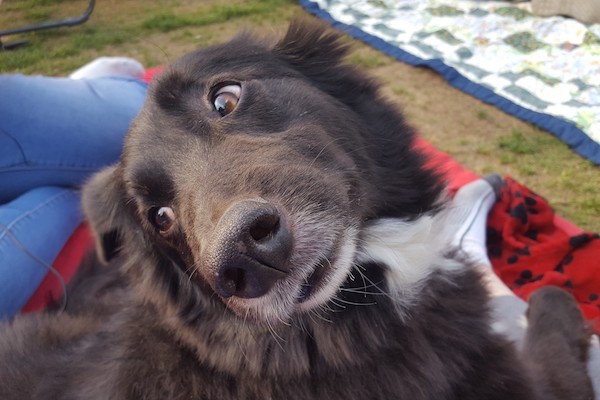 Fun Fact: Boo Boo is a registered service dog. But it's not all work and no play for this pup; when he's not on the job, Boo Boo loves to play frisbee and chew on his binkie (which is a dog pacifier). To each his own!
Did You Know? If you're looking to spice up your dog's playtime, rope toys are always a good option. They're sturdy and allow your pup to catch, chew and tug, all without making a big mess. [BarkPost]
"I Named My Dog '5 Miles' So I Can Tell People I Walk 5 Miles Every Day!" — Unknown

Editors' Pick: Our Favorite Doggy Buy Of The Week:
Are you looking for a new way to pamper your pup? A BarkBox subscription is guaranteed to get your doggo's tail wagging. Every month, your dog will receive a themed box filled with the best chews, toys, treats and accessories on the market. Past BarkBox themes have included a Chewrassic Bark box and a Knights of the Round Table box for the GoT enthusiasts. Because you're a loyal Friday Fluff subscriber, BarkBox is offering you something special. *Sign up now to receive your first BarkBox with the promo code BBDOUBLEMAY19 and they'll double the contents of your dog's first box for free. That box will land on your doorstep bursting with four innovative themed dog toys, four bags of all-natural dog treats and two drool-worthy yet healthy chews. That's $40 worth of free dog stuff, something that's definitely worth barking about. Plus you'll get BarkBox's furrever free shipping and 100 percent dog happiness guaranteed because disappointing your pup just isn't an option.
*Offer valid on all plan lengths from now until Sunday, May 19th, 2019.
Swirled may be compensated when users click on the affiliate links in this newsletter. Products are in stock at the time of publication.

Did you receive this newsletter from a friend? Sign up for Friday Fluff here to get cute dogs in your inbox every week.

P.S. Want your dog to appear in Friday Fluff? Send a picture of him or her (at least 600px by 400px) along with name, breed, age when the photo was taken and a fun fact about your furry friend to [email protected]. We'll do our best to feature your dog in our email and social media feeds.