Friday Fluff 05/10: Happy National Dog Mom's Day!
Get adorable pups in your inbox — sign up for Friday Fluff!
It's National Dog Mom's Day Tomorrow! These Adorable Mom And Pup Pairs Are Inseparable.
Jillian & Aria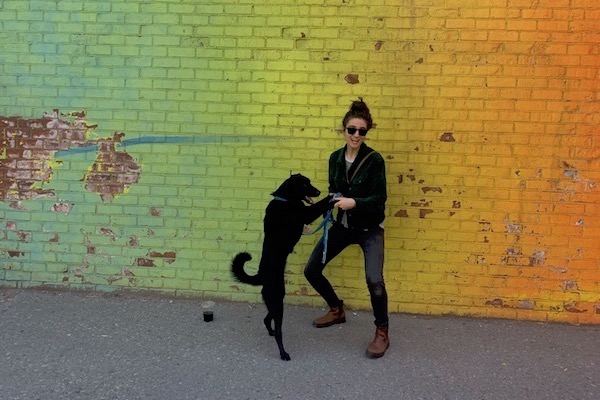 How they met: Aria the Labrador/Collie mix met her momma Jillian at a local shelter in New York when she was less than a year old. Jillian and her boyfriend were dreaming about getting a pup but they weren't sure how one would fit in with their big-city lifestyle — until they met Aria. Aria's cat-like manners and social personality make her the perfect dog for city life, she even rides the subway!
Francesca, Teddy and Alfie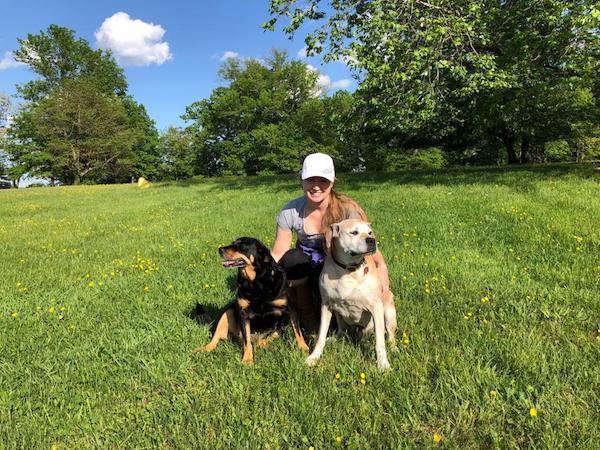 How they met: Teddy and Alfie are both rescue dogs adopted from the Middleburg Humane Foundation in Virginia. Alfie the Pit Bull mix (pictured on the right) was adopted as a senior. He's now living his best life and enjoys running like a mad man across the vast fields of Virginia. Teddy the Beagle/Corgi mix (pictured on the left) was rescued when he was four years old and he's very attached to his momma — he follows her wherever she goes.
Charlotte & Poppy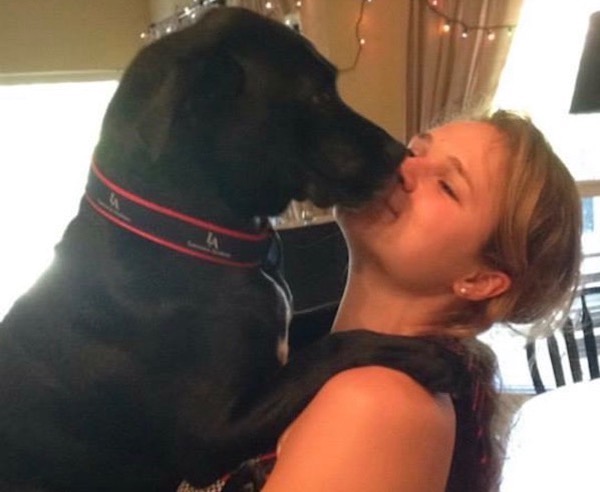 How they met: Poppy the Pit Bull mix was gifted to Charlotte on her 12th birthday. The two basically grew up together and as a result they formed an unbreakable bond. When Charlotte went away for college, Poppy was very sad at first but she quickly realized that her pawrent would be visiting very frequently. Every time Charlotte comes back for a visit, Poppy greets her with a bunch of kisses.
"Dogs Have A Way Of Finding The People Who Need Them And Filling The Emptiness We Didn't Ever Know We Had." — Thorn Jones
Our Favorite Buys For The Dog Mom In Your Life:
Nature's Script CBD Products: From aches and pains to overwhelming, headache-inducing stress, CBD products may provide a natural solution for all your wellness needs. Nature's Script is a premium CBD brand that offers CBD-infused products including CBD Oil, Capsules and Gummies for potential relaxation, natural pain relief and overall increased wellbeing. Your pup can also reap the potential benefits of CBD with Nature's Script animal-friendly CBD Pet Oil. For being a loyal Swirled subscriber, Nature's Script is giving you 22% off your order when you use the promo code "Swirled". Shop your favorite CBD products now and embrace a more comfortable lifestyle!
UrbanStems: Flowers and plants from UrbanStems are the perfect way to show all the moms or dog moms in your life how much they mean to you. Shop the popular spring collection — inspired by the season of new beginnings and peak blooms. With same-day and next-day delivery options, sending flowers has never been easier. Use code 'Swirled15' to save 15% on your order.
Easy Canvas: Show mom some love and create a personalized gallery wall. The museum-quality canvases are hand-stretched in Austin, Texas and include stunning wrap, border and frame options. The Mother's Day Blowout Sale is going on now with up to 93% off custom canvas prints.
Swirled may be compensated when users click on the affiliate links in this newsletter. Products are in stock at the time of publication.

Did you receive this newsletter from a friend? Sign up for Friday Fluff here to get cute dogs in your inbox every week.

P.S. Want your dog to appear in Friday Fluff? Send a picture of him or her (at least 600px by 400px) along with name, breed, age when the photo was taken and a fun fact about your furry friend to [email protected]. We'll do our best to feature your dog in our email and social media feeds.