Friday Fluff 05/03: These Pups Are Ready To Pawty
Get adorable pups in your inbox — sign up for Friday Fluff!
Who's ready for Cinco de Mayo? These adorable pups will get you in the mood to fiesta!
Lil' Bear, Pomapoo, 6 Years Old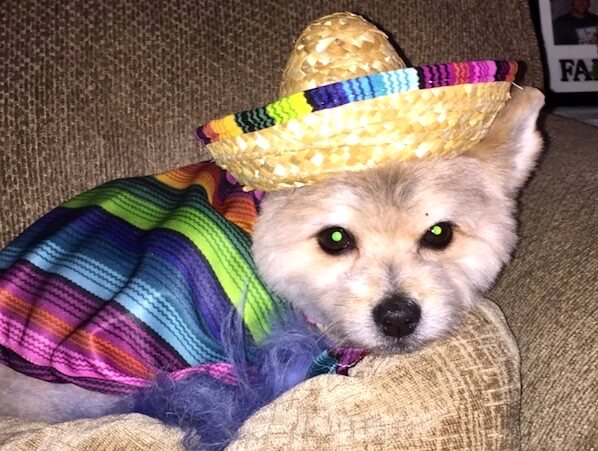 Fun Fact: When his Nana comes to visit, Lil' Bear races around the coffee table for eight to 10 laps and then collapses on the floor panting. He also passed out when the Eagles won the Super Bowl in 2018 — he was just so excited!
Did You Know? A Pomapoo is a cross between a Toy Poodle and a Pomeranian. These pups are known for being friendly, outgoing, smart and undeniably cute. [Vetstreet]
Rayco, Long Coat German Shepherd, 10 Months Old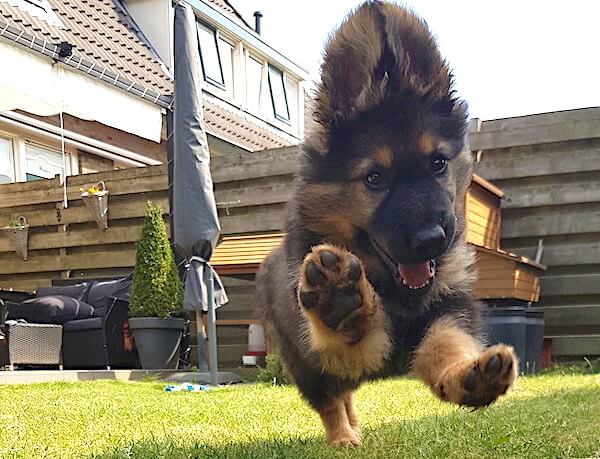 Fun Fact: Rayco is very social. He loves walking in the forest, water and playing with other pups his size … or chasing small dogs. Every first Sunday of the month he sees his brother, six sisters and dad at a special German Shepherd meeting — he keeps his family close!
Did You Know? If you're an extrovert looking for an equally extroverted pup to go on adventures with, adopting a Corgi, a Labrador Retriever, a Pug or a Bernese Mountain Dog might be your best bet. These pups are all extremely sociable and always up for making canine and human friends. [Rover.com]
Lucia Maria, Italian Mastiff, 2 Years Old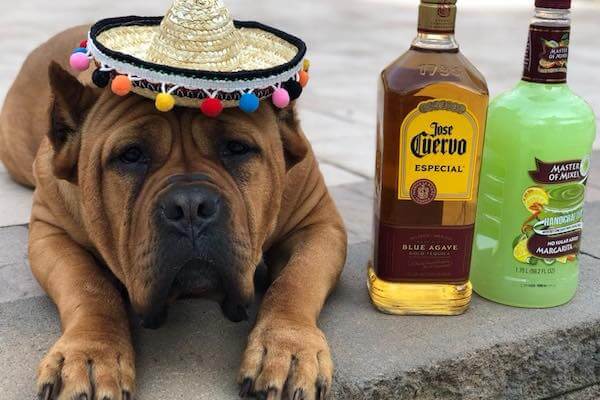 Fun Fact: As you can probably tell from this picture, Lucia Maria loves a themed party. She's always up for some fun and can be expected to show up at your door with a handle of tequila and some Margarita mix — we like your style, Lucia!
Did You Know? Pawrents will go out of their way to throw their pooches a night to remember. In 2012, animal-welfare activist Wendy Diamond hosted a pooch wedding for her teacup-sized Coton de Tulear and a poodle. The event cost a whopping $250,000, with a $6,000 custom-made wedding dress for the four-legged bride and a live orchestra. The event was partially put on to raise money for the New York Humane Society. [Business Insider]
"I believe that if life gives you lemons, you should make lemonade… And try to find somebody whose life has given them vodka, and have a party." — Ron White
Editors' Picks: Our Favorite Buys Of The Week
Win A Luxury Stay In Bali: Enter to win a four-night stay at the Luxe Viceroy Bali. One lucky winner will receive: a four-night stay in a private Deluxe Terrace Villa with a heated infinity pool, a one-hour Balinese Massage, daily breakfast for two, $200 towards a beautiful pair of Vegan Veerhah Shoes, $200 to use at the spa (courtesy of your friends at Swirled) and a six-month membership to Rocksbox. Enter today!
Quip Electric Toothbrush: Looking for a way to improve your dental hygiene without draining your wallet? Allow us to introduce you to Quip. Unlike most other electric toothbrush options on the market, Quip is slim and waterproof and it wirelessly suctions to any surface in your bathroom, making it the perfectly hygienic travel companion. Get refills every three months straight to your door and make those pearly whites shine. Check out Quip here.
Tile: Tile is a tiny Bluetooth tracker and easy-to-use app that finds everyday items in seconds — like your phone, keys, and wallet. Attach Tile to anything you don't want to lose and use your phone to locate it by sound or to see the last place you had it on a map.
Swirled may be compensated when users click on the affiliate links in this newsletter. Products are in stock at the time of publication.

Did you receive this newsletter from a friend? Sign up for Friday Fluff here to get cute dogs in your inbox every week.

P.S. Want your dog to appear in Friday Fluff? Send a picture of him or her (at least 600px by 400px) along with name, breed, age when the photo was taken and a fun fact about your furry friend to [email protected]. We'll do our best to feature your dog in our email and social media feeds.