Friday Fluff 04/26: The Cutest Dogs Of The Week
Get adorable pups in your inbox — sign up for Friday Fluff!
Say hello to the cutest dogs of the week.
Whiskey, Long-Haired Dapple Dachshund, 10 Months Old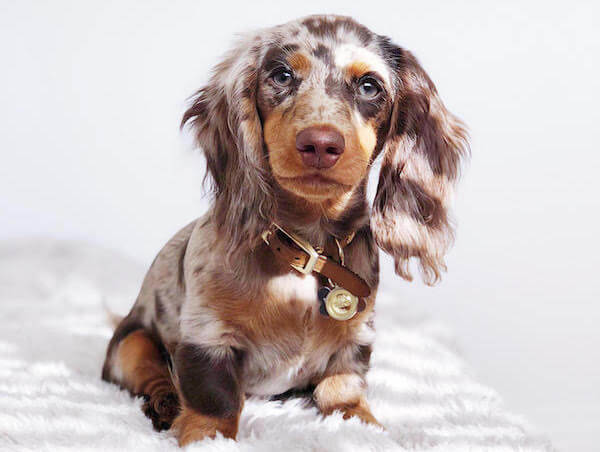 Fun Fact: Whiskey often makes squealing, bird-like sounds when she wants to play or wants someone to pay attention to her. It's her way of saying "Don't forget that I'm here."
Did You Know? Separation anxiety in dogs is often triggered by a previous loss of an important person in their lives, a change in their physical home or even a simple change in their schedule — for instance, if your pup used to go to doggy day camp but now he or she stays at home all day. [ASPCA]
Edna, American Pit Bull Terrier Mix, 7 Years Old (Up For Adoption)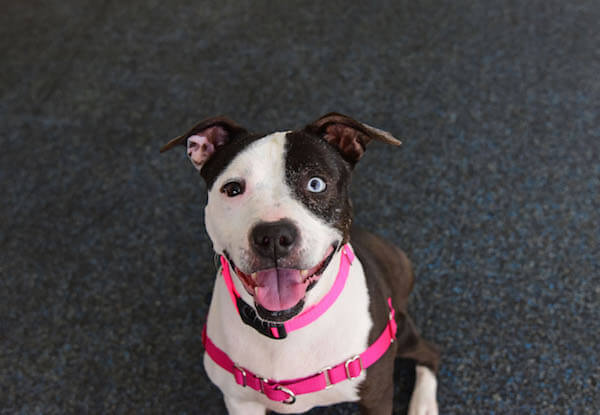 Fun Fact: You might not guess it by looking at her, but Edna goes by the nickname "the ultimate lapdog" because she loves nothing more than cuddling up with humans. She's just the right mix of playful and affectionate and is happy to lie on your lap for hours or go for a long walk. Edna's currently up for adoption. If you want to find out if she's the right pup for you, learn more here or contact the ASPCA.
Did You Know? Some pups were actually bred to be lap dogs for centuries. These natural human companions include the Cocker Spaniel, the Cavalier King Charles Spaniel, the Pug, the Pomeranian, the Shih Tzu and (of course) the Chihuahua. [Animal Planet]
Maverick, Bernadoodle, 13 Weeks Old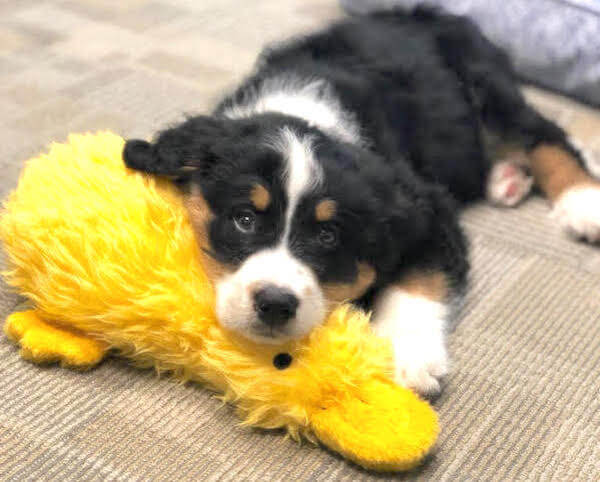 Fun Fact: Maverick loves going to work with his mommy and daddy and he always brings his yellow ducky along for snuggling!
Did You Know? National Take Your Dog to Work Day is on Friday, June 21st this year — make sure that you take advantage and bring your pup to your 9-to-5. Chances are it'll make your coworkers like you even more!
"I know nothing about dogs except that I love them." — Joe Garagiola
Editors' Picks: Our Favorite Buys Of The Week
TruDog: TruDog is a small family-owned pet food company with products of the highest quality ingredients for the health of your dog including food, treats, supplements and grooming supplies. TruDog also partners with GreaterGood whose goal is to protect pets, people, and the planet.
Daily Goodie Box: Have you ever wanted to try a bunch of products and give your input on how you like them? With Daily Goodie Box, now you can! Daily GoodieBox is free to join and so easy to sign up! All you have to do is sign up and become a member, receive your Goodie Box and give your thoughts about products in your box. Shipping is free and no credit card is required ever.
Noom: Lose weight the right way with Noom. The health program app uses mobile technology to help you learn how to navigate your environment, challenge your thoughts, master your triggers and overcome the barriers that are keeping you from your healthiest life.
Swirled may be compensated when users click on the affiliate links in this newsletter. Products are in stock at the time of publication.

Did you receive this newsletter from a friend? Sign up for Friday Fluff here to get cute dogs in your inbox every week.

P.S. Want your dog to appear in Friday Fluff? Send a picture of him or her (at least 600px by 400px) along with name, breed, age when the photo was taken and a fun fact about your furry friend to [email protected]. We'll do our best to feature your dog in our email and social media feeds.