Friday Fluff 04/12: The Cutest Dogs Of The Week
Get adorable pups in your inbox — sign up for Friday Fluff!
Say hello to the cutest dogs of the week.
Herschel, Border Collie/Labrador Mix, 4 Months Old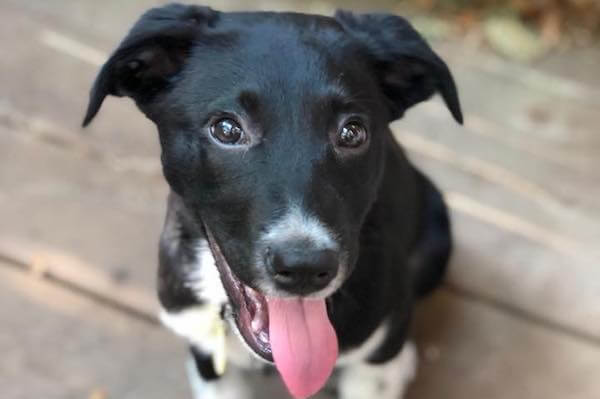 Fun Fact: Herschel is one smart puppy — he can open most closed doors.

Did You Know? Even if your dog isn't naturally able to open doors on his own, you can teach him how to open them with click training and treats. Keep in mind that French door handles are obviously a lot easier for your pup to manipulate than round ones. If you have a pup who's as smart as Herschel, you may even be able to teach him how to close the door behind him. Sounds like a pretty cool party trick! [Wag!]
Radler, Dachshund/Jack Russell Terrier Mix, 4 Years Old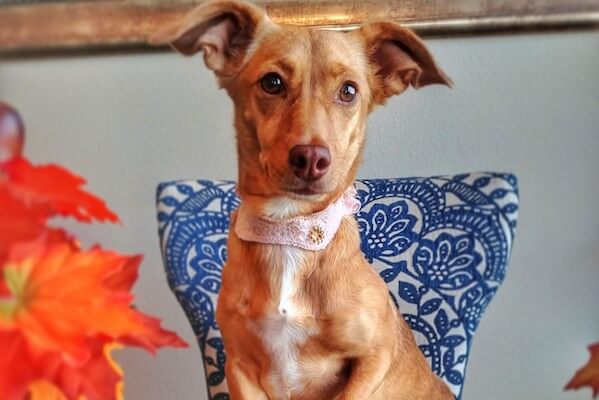 Fun Fact: Radler was rescued in Macedonia and traveled back with her pawrents to California. She's now a Cali girl and loves the sunny weather and daily walks on the beach. Who wouldn't?!

Did You Know? Approximately 1.6 million shelter dogs are adopted each year within the United States. And almost 3.3 million stray pups enter animal shelters nationwide every year with the hopes of finding a forever home. [ASPCA]
Missy, American Pit Bull Terrier Mix, 2 Years Old (Up For Adoption)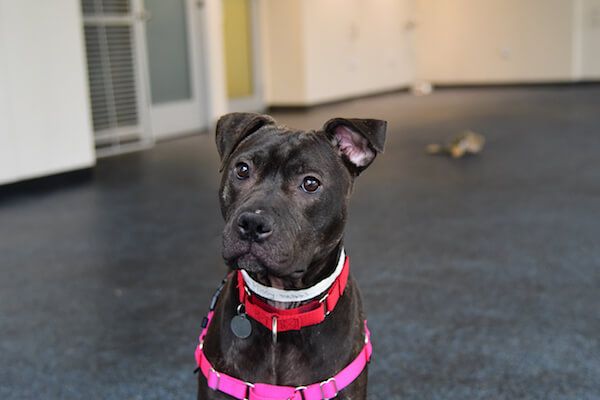 Fun Fact: When she first meets new people, Missy can be a little quiet. But give her a few treats and scratch her neck, and she'll be your new BFF in no time.

Did You Know? If you're dealing with a shy pup, brushing her can be a great way to bond with her and create a closer connection. If your pup likes to be groomed, brushing will also help her relax. You'll notice that your pooch is getting more comfortable with you if her eyes and body muscles relax and she starts to lean in the direction of your brush. [Pet Central by Chewy]
"Never stand between a dog and a fire hydrant." — John Peer

Editors' Picks: Our Favorite Doggie Buys Of The Week

Embark Dog DNA Test Kit: Learn about your pup's breed, ancestry, health, relatives and more with a simple swab of his or her cheek!

Pet Plate: Pet Plate is a 100 percent human-quality dog food subscription service. It's healthy, convenient and tasty dog food delivered weekly to your door. Get 50 percent off of your first box of Pet Plate!
King Kanine: King Kanine's mission is to promote pet wellness inside and out. Try their Calming CBD formula to help reduce your dog's anxiety the natural way.
UrbanStems: Hey, pawrents — you deserve a treat, too! If you need flowers for Easter or just want to ring in spring right, UrbanStems has you covered. Shop their popular spring collection, which is inspired by the season of new beginnings and peak blooms. Thanks to same-day and next-day delivery, sending flowers has never been easier. New customers, get 20 percent off your order with the code Spring20. Shop for flowers here.
We hope that you and your pup find these products useful! Swirled may be compensated when users click on the affiliate links in this newsletter. Products are in stock at the time of publication.

Did you receive this newsletter from a friend? Sign up for Friday Fluff here to get cute dogs in your inbox every week.

P.S. Want your dog to appear in Friday Fluff? Send a picture of him or her (at least 600px by 400px) along with name, breed, age when the photo was taken and a fun fact about your furry friend to [email protected]. We'll do our best to feature your dog in our email and social media feeds.