Friday Fluff 04/05: The Cutest Dogs Of The Week
Get adorable pups in your inbox — sign up for Friday Fluff!
Say hello to the cutest dogs of the week.
Clementine, Toy Australian Shepherd, 5 Months Old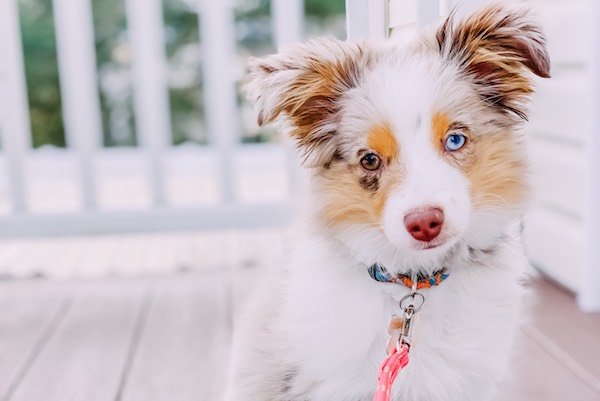 Fun Fact: Clementine is super affectionate — once she starts giving you kisses, she can't stop!

Did You Know? You may have noticed that Clementine's gorgeous eyes are of two different colors. This condition is called heterochromia iridis. It can happen in humans, but it's particularly noticeable in dogs and cats. It occurs as a result of excess or lack of melanin in one eye. [BarkPost]
Millie, Cavalier King Charles Spaniel, 1 Year Old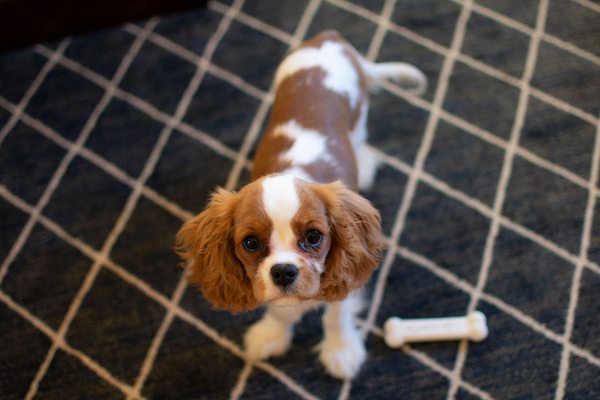 Fun Fact: When her pawrents settle down in bed at night, Millie enjoys going under the blankets and licking their toes. We guess that it's her way of giving them a goodnight kiss?

Did You Know? Cavalier King Charles Spaniels make great pets because they're easy-going and friendly, and they rarely bark. They're also very smart and relatively easy to train. If you're looking for a pup who can bring home that trophy from your local dog agility and obedience competition, then the Cavalier King Charles Spaniel could be your perfect match. [Swirled]

Lucky, Lhasa Apso, 9 Years Old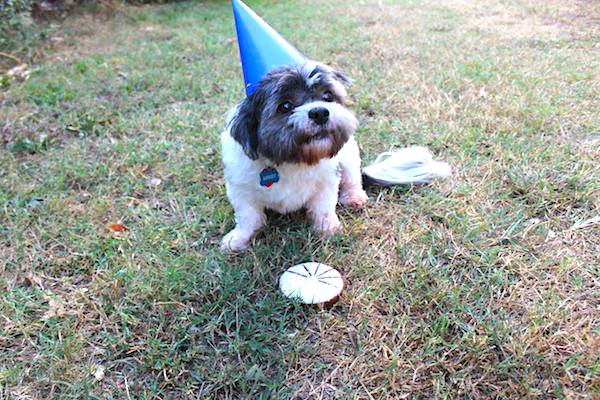 Fun Fact: Lucky loves to run after pigeons and ducks because he thinks they want to play with him. He's really just trying to make friends!
Did You Know? The world is often baffled when unlikely friendships form between two animals of different species. Back in 2001, it was reported that a female lion living in a Kenyan wildlife reserve had adopted a baby antelope who had lost his mother. Animals truly are our heroes! [The Dodo]
"A well-trained dog will make no attempt to share your lunch. He will just make you feel so guilty that you cannot enjoy it." — Helen Thomson"
Did you receive this newsletter from a friend? Sign up for Friday Fluff here to get cute dogs in your inbox every week.

P.S. Want your dog to appear in Friday Fluff? Send a picture of him or her (at least 600px by 400px) along with name, breed, age when the photo was taken and a fun fact about your furry friend to [email protected]. We'll do our best to feature your dog in our email and social media feeds.

Editors' Picks: Our Favorite Doggie Buys Of The Week

Embark Dog DNA Test Kit: Learn about your pup's breed, ancestry, health, relatives and more with a simple swab of his or her cheek!

Pet Plate: Pet Plate is a 100 percent human-quality dog food subscription service. It's healthy, convenient and tasty dog food delivered weekly to your door. Get 50 percent off of your first box of Pet Plate!
King Kanine: King Kanine's mission is to promote pet wellness inside and out. Try their Calming CBD formula to help reduce your dog's anxiety the natural way.
We hope that you and your pup find these products useful! Swirled may be compensated when users click on the affiliate links in this newsletter. Products are in stock at the time of publication.