Friday Fluff 03/29: The Cutest Dogs Of The Week
Get adorable pups in your inbox — sign up for Friday Fluff!
Say hello to the cutest dogs of the week.
Roxy, American Pit Bull Terrier Mix, 3 Months Old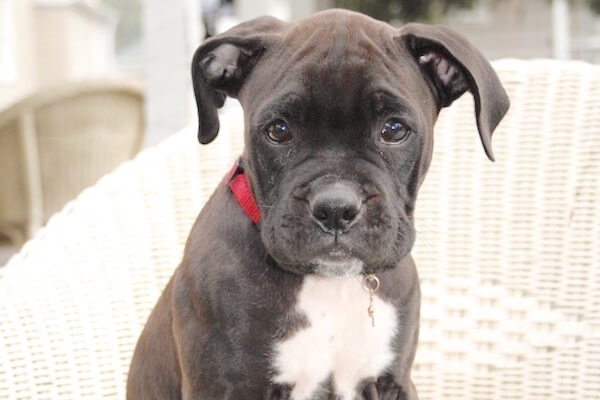 Fun Fact: Roxy's nickname is "wiggle butt" because she wiggles her butt uncontrollably every time she gets excited.

Did You Know? Pit Bulls aren't the only dogs famous for wiggling their rear ends when they're excited. Australian Shepherds are also notorious wiggle butts, but this movement is strictly reserved for those moments when pups are experiencing sheer happiness. [Wag!]
Hattie, Terrier Mix, 6 Years Old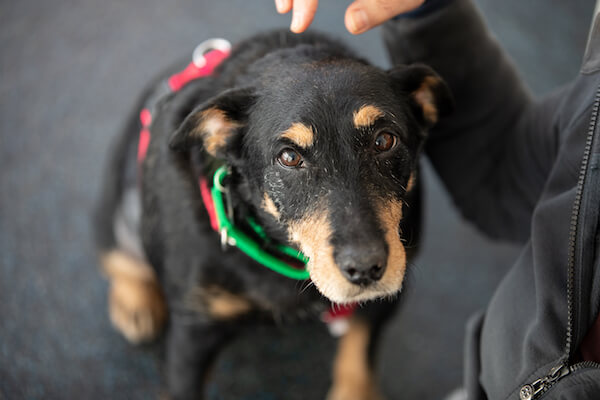 Fun Fact: Hattie's a couch potato. She's perfectly happy spending the whole day lounging on the couch binging on Netflix with her pawrents. Hattie recently found her forever home. Yay for adoption!

Did You Know? One of the perks of having an older dog is that they tend to be more tempered and less anxious than puppies and youngsters. A senior pup is happy to go on a casual walk with you and cuddle with you on the sofa for hours. [The Spruce Pets]
Odie, Dachshund Mix, 2 Years Old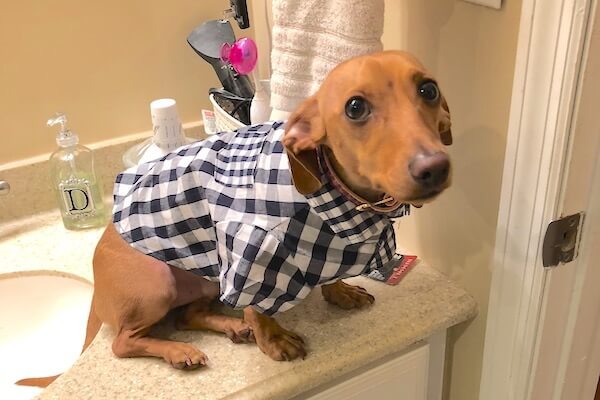 Fun Fact: Odie likes to burrow under the covers and crawl into pillowcases (with the pillows still in them) to get comfy.

Did You Know? Dachshunds were bred to hunt small burrow-dwelling animals like badgers by flushing them out of their dens. So it's no surprise that these cute little pups like to snuggle under blankets and pillows, too. [PetMD]
"Bliss is the result of a silent conversation between me and my dog." – Via BestVetCare.com
Editors' Picks: Our Favorite Doggie Buys Of The Week
Best Bully Sticks: These bully sticks will keep your pup happily chewing for a couple of hours without ruining his or her teeth. Get fast, free shipping on orders over $49!

NomNomNow: Let your pup experience the life-changing health benefits of a fresh diet with these made-to-order and truly pre-portioned meals that get delivered straight to your door. Get 20 percent off your first subscription delivery!

Embrace Pet Insurance: Curious about what pet health insurance can do for you and your pup? Check out Embrace Pet Insurance for more information and a free quote.
Did you receive this newsletter from a friend? Sign up for Friday Fluff here to get cute dogs in your inbox every week.

P.S. Want your dog to appear in Friday Fluff? Send a picture of him or her (at least 600px by 400px) along with name, breed, age when the photo was taken and a fun fact about your furry friend to [email protected]. We'll do our best to feature your dog in our email and social media feeds.