Friday Fluff 02/22: Pawsitively Perfect Pups
Get adorable pups in your inbox — sign up for Friday Fluff!
From our partners at Wag!
Marleaux, Jack Russell/Poodle Mix, 3 Months Old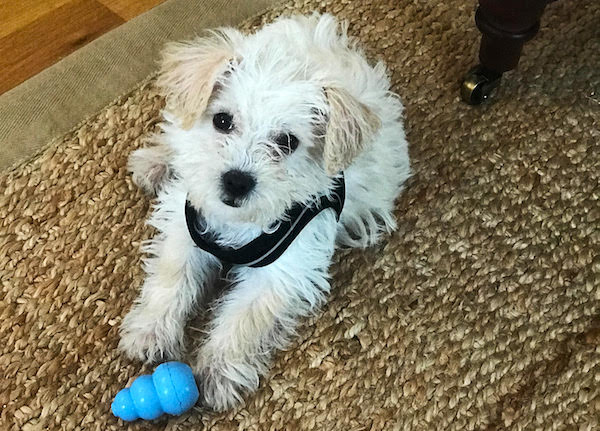 Fun Fact: Marleaux has a lot of energy. She'll jump on you for hours trying to lick your face, even if she isn't getting any reaction out of you.

Did You Know? When trying to teach a puppy good behavior, you should never act with negative emotion, such as anger or frustration — this will only set your puppy up for failure. Instead, Wag! recommends keeping your voice positive and focusing on rewarding good behavior rather than punishing your pup.
Dexter, White Golden Retriever, 2 Years Old / Deedee, Mutt, 10 Years Old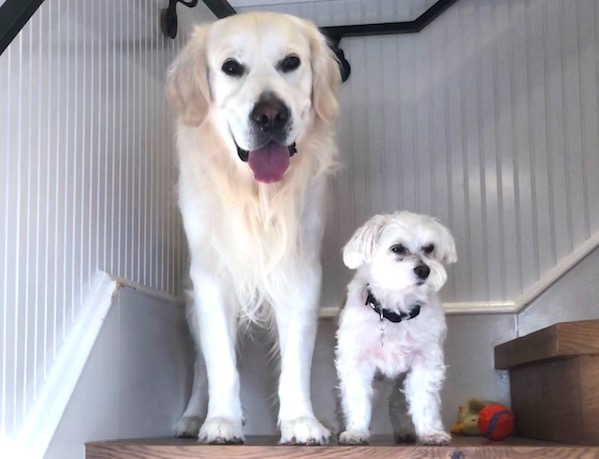 Fun Fact: Dexter and Deedee love to cuddle. They often snuggle up together in the same bed at night!

Did You Know? According to Wag!, dogs like to cuddle to stay warm, to bond and because it releases oxytocin, a feel-good hormone that has calming and comforting effects. Pups get this cuddling instinct from their wild ancestors who relied on each other's body heat to stay warm. Today, we benefit from all their cuddliness!
Sierra, Golden Retriever, 2 Years Old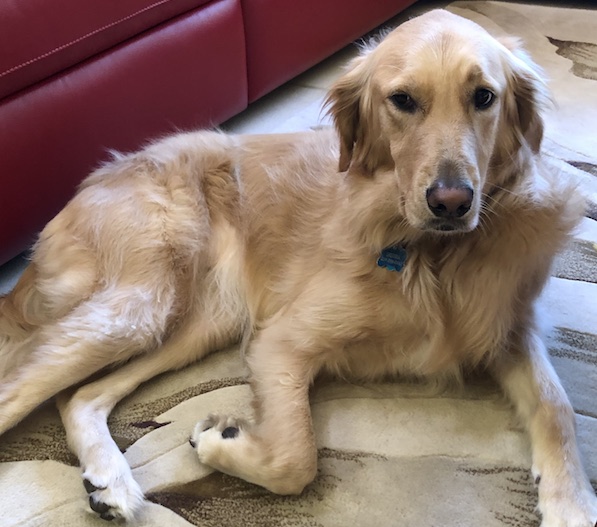 Fun Fact: Sierra enjoys watching Hallmark Christmas movies year-round — she's all about the festivities.

Did You Know? If you own a Golden Retriever, you might notice that he or she barks a lot more than other dogs. By nature, Golden Retrievers have very high energy levels and they tend to be a little noisier than other pups. Thanks to Wag! we know that one likely explanation for why your golden is barking so much is that he or she wants attention. Goldens are very social beings so be prepared to give them the love that they deserve if you get one.
Special Offer For Friday Fluff Readers: Get $30 off of any Wag! Service!
Do you find yourself pressed for time and struggle to give your pup the exercise that he or she needs and craves? Consider enlisting the help of a friendly Wag! pet care professional. Simply download the Wag! app on your smartphone and get instant dog care with the push of a button. Wag! offers walking, boarding and at-home sitting services for your pup with trustworthy, vetted professionals that'll always make you feel like your furry friend is in the best of hands!
Click here to get a $30 credit toward any Wag! service that you desire by using the promo code "WAGFLUFF." This offer is only valid if you use the credit within 30 days, so hurry and sign your pup up for some pampering while you get some much-deserved time to yourself!
"Scratch a dog and you'll find a permanent job." – Franklin P. Jones
Did you receive this newsletter from a friend? Sign up for Friday Fluff here to get cute dogs in your inbox every week.

P.S. Want your dog to appear in Friday Fluff? Send a picture of him or her (at least 600px by 400px) along with name, breed, age when the photo was taken and a fun fact about your furry friend to [email protected]. We'll do our best to feature your dog in our email and social media feeds.