Friday Fluff 02/15: The Cutest Dogs Of The Week
Get adorable pups in your inbox — sign up for Friday Fluff!
Say hello to the cutest dogs of the week.
Clifford, Mixed Terrier, 16 Years Old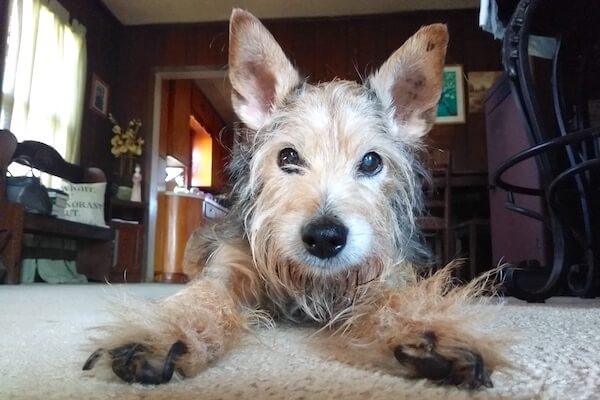 Fun fact: Clifford's two favorite activities are sleeping and eating. We can relate.

Did you know? The dog breed that tends to live the longest is the New Guinea Singing Dog, with an average lifespan of 18 years. Other dog breeds with amazing longevity include the Chihuahua, Toy Poodle, Jack Russell Terrier, Cockapoo, Australian Shepherd and Beagle. [Cesar's Way]
Vienna, Siberian Husky, 4 Months Old
Fun fact: Vienna tilts her head when she poses for pictures — she knows her best angles!

Did you know? If you want to get your dog to "smile" in a photo, take them for a quick run, tug on a toy with them or simply have them chase you around the living room for a quick 5-minute play party break before your photo session. The activity will get your pup panting and excited, making them appear as if they're cheesin' in your pictures. [BarkPost]
Maria, Terrier Mix, 1 Year Old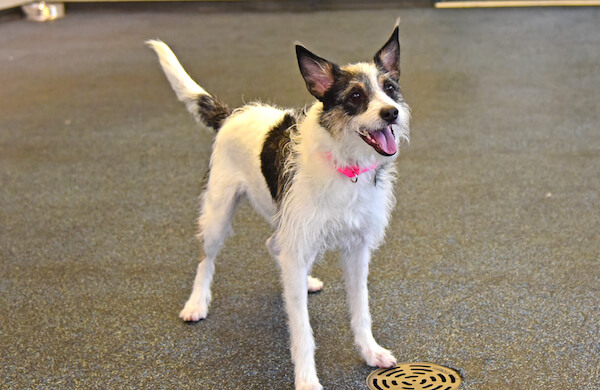 Fun fact: Maria can't get enough playtime, and her favorite game is fetch  — if you let her, she'll play with you for hours! The farther you throw the ball, the better for this little lady. Maria is currently up for adoption. If you want to find out if she's the right pup for you, learn more here or contact the ASPCA.

Did you know? Dogs like playing fetch because it satisfies their need to be useful. In your pup's mind, he's not just bringing you a ball — he's catching and bringing back food for the pack. Just like us, pups like to feel a sense of purpose. [Wag!]  
"If you want the best seat in the house… you'll have to move the dog." – Unknown
Editors' Picks: Our Favorite Doggie Buys Of The Week
Crown Pet Products Wooden Dog Crate: This spacious dog crate is elegant enough to pass for a coffee table but still comfy enough for your furry friend.

iFetch Interactive Ball Launcher: This automatic tennis ball launcher will keep your doggo busy (and happy) for hours.

QUMY Waterproof Dog Boots: These anti-slip dog shoes will keep your pup's feet protected all winter long.
Did you receive this newsletter from a friend? Sign up for Friday Fluff here to get cute dogs in your inbox every week.

P.S. Want your dog to appear in Friday Fluff? Send a picture of him or her (at least 600px by 400px) along with name, breed, age when the photo was taken and a fun fact about your furry friend to [email protected]. We'll do our best to feature your dog in our email and social media feeds.