Friday Fluff 02/01: The Cutest Dogs Of The Week
Get adorable pups in your inbox — sign up for Friday Fluff!
Say hello to the cutest dogs of the week.
Nico, Long-Haired German Shepherd, 4 Months Old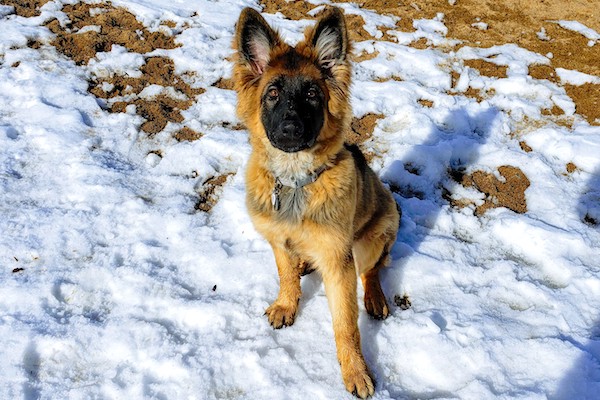 Fun Fact: Nico loves hiking and exploring with his pawrents, especially when the whole fam takes a trip to Tahoe National Forest. He loves running around in nature and playing with other pups.

Did you know? Some of the best dog-friendly hiking trails in the United States include Runyon Canyon in Los Angeles, The Cascades at Lake Mohegan in Connecticut and the Grand Canyon National Park in Arizona. [Swirled]
Tifl, Pomeranian Mix, 5 Years Old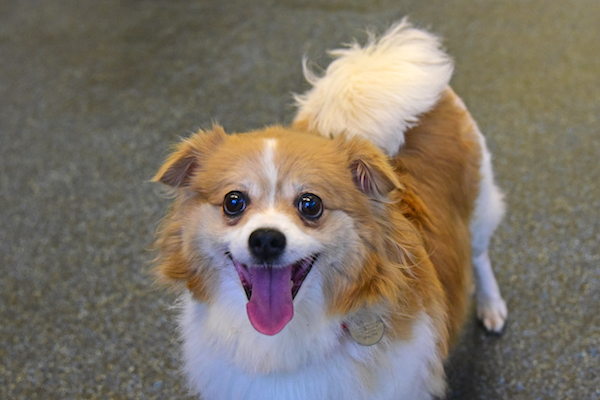 Fun Fact: Tifl has a special place in her heart for dog treats. If you open a bag, she'll be right at your feet with her tongue out, wiggling her fluffy body and anticipating her reward with excitement. Tifl is currently up for adoption. If you want to find out if she's the right pup for you, learn more here or contact the ASPCA.

Did you know? Pomeranians weren't always so little. They used to weigh as much as 20 to 30 pounds before being bred down in size by Queen Victoria of England. Nowadays, Poms typically weigh between 7 and 10 pounds. [ASPCA Pet Insurance]

Teddy, Mix (Rescue Dog), 6 Years Old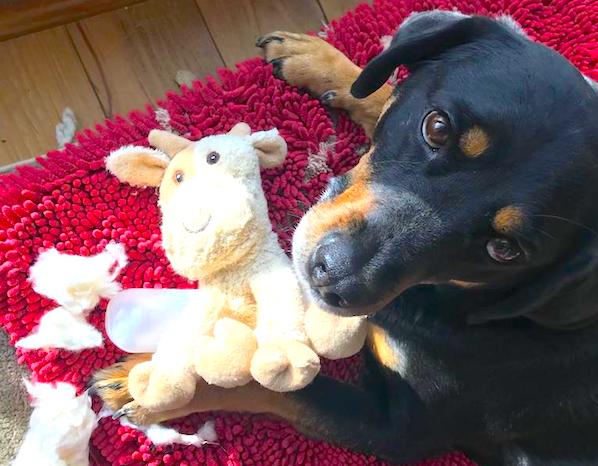 Fun Fact: Teddy chewed up the toy pictured above in less than a minute after his mom gave it to him.

Did you know? If your pup tends to tear up his or her toys, consider getting hard rubber, treat-dispensing toys that'll keep him or her occupied when you're gone. Plush, fluffy toys are super cute but not the ideal playtime companions for a pup who likes to play ruff. [Chewy]

"You must be my backyard because I really dig you!" — Your Dog
Editors' Picks: Our Favorite Doggie Buys Of The Week

Petmate Replendish Gravity Waterer w/ Microban: This water dispenser and dog bowl set will keep your pup hydrated even when he or she is home alone.
Dog Travel Bag: This carry-on doggy tote is perfect for all traveling pups. It includes two collapsible dog bowls and a place to store up to 10 cups of dog food or treats.
Whistle 3 GPS Pet Tracker & Activity Monitor: If your pup runs away a lot, she or he might benefit from this GPS pet tracker. It easily clasps onto your pup's collar and even tracks his or her activity level!
P.S. Want your dog to appear in Friday Fluff? Send a picture of him or her (at least 600px by 400px) along with name, breed, age when the photo was taken and a fun fact about your pup to [email protected]. We'll do our best to feature your dog in our email, Facebook, Instagram and Pinterest accounts.