5 Delicious Desserts You Can Make With 5 Ingredients Or Less
We love sampling different desserts, but we don't always have the patience for making our own sweets at home because too many dessert recipes require a laundry list of ingredients. And let's be honest — we don't have the time (or the money) to justify buying 15 different ingredients to prepare a single batch of cookies. Luckily, you can still make some pretty darn good desserts with just a few staples. Here are five of our favorite treat recipes that can be made with just five (or fewer!) ingredients.
1. 3-Ingredient Almond Crackle Cookies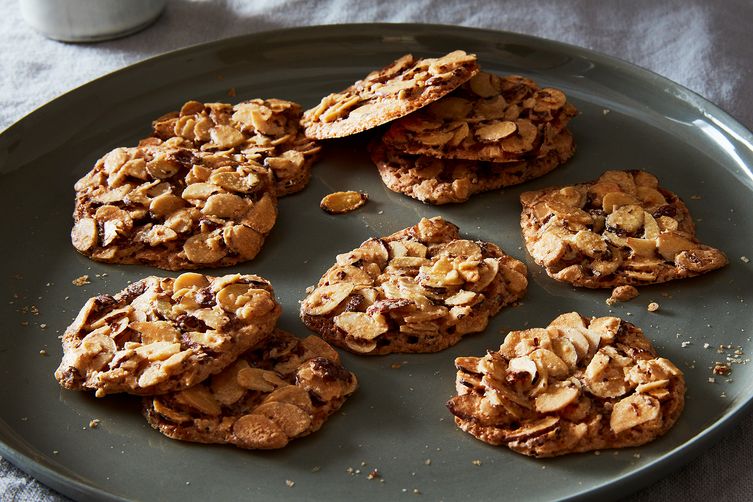 All you need to make these delicious almond cookies is six tablespoons of sugar, one large egg and 1 1/4 cups of sliced almonds. Prepare the batter, place these bad boys in the oven for 20 minutes and voilá! You'll have yourself a batch of 20 almond cookies that are crunchy and crackled at the top and ooey-gooey in the middle. Get the full recipe from Food52.
2. Mini Peanut Butter Cups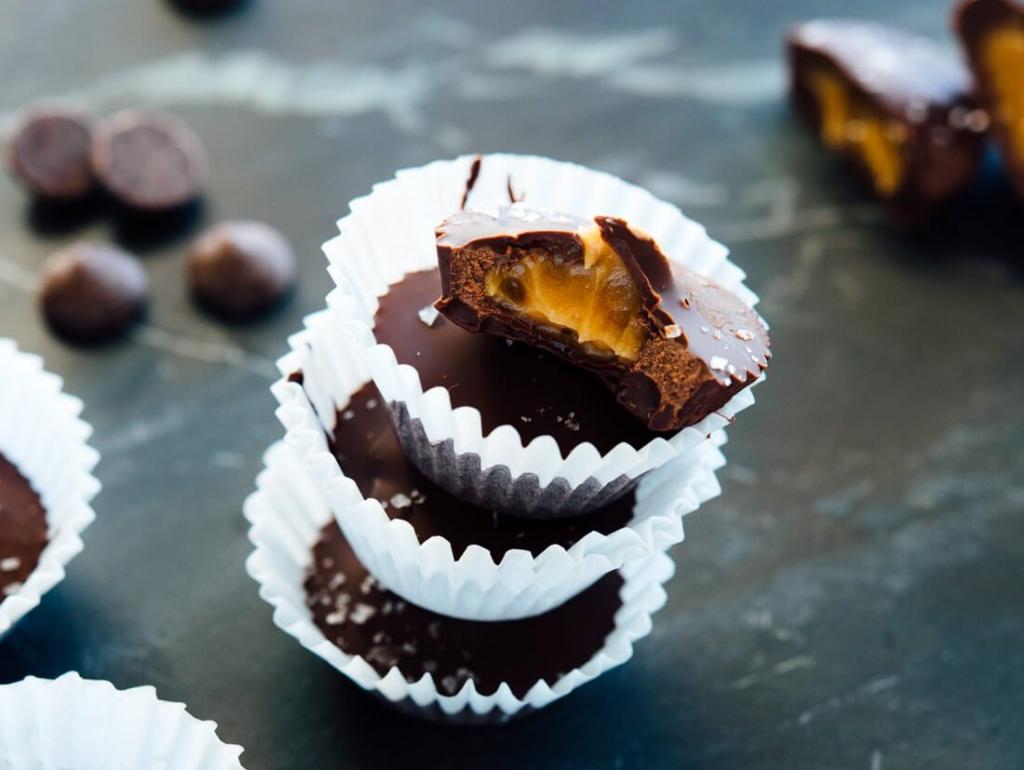 These mini peanut butter cups are essentially homemade, grown-up versions of Reese's Peanut Butter Cups — but healthier and with fewer ingredients. To make this recipe from Cookie and Kate, you need just four ingredients: peanut butter, maple syrup or honey, chocolate chips and sea salt (if you wish). You can also make this dessert with a different kind of nut butter like almond butter. Prep these babies in just 15 minutes, chill them for 30 minutes and enjoy!
3. 4-Ingredient Pistachio Gelato Fudge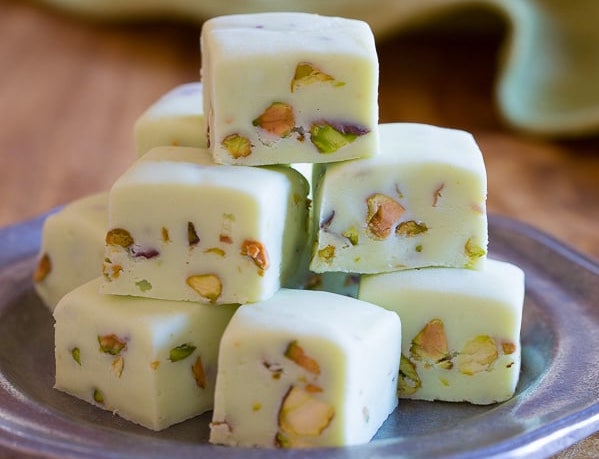 This creamy pistachio gelato fudge recipe from A Spicy Perspective will transport you to Italy with just one bite. To make it, you need sweetened condensed milk, white almond bark, pistachio extract and chopped pistachios. Fudge is a great dessert to make when you don't have a fully-equipped kitchen because you won't need an oven or various pans and pots to prepare it.
4. Chocolate Fruit Kabobs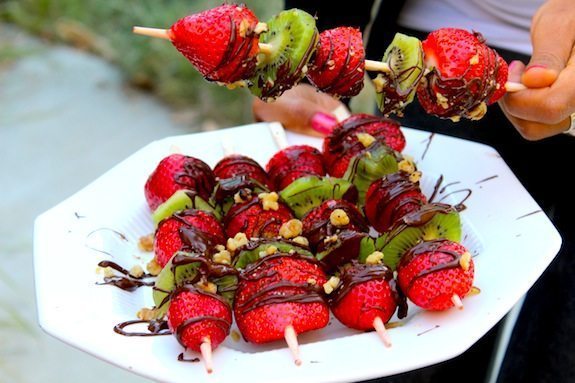 Chocolate-covered kiwis and strawberries on a stick? Sounds like our kind of dessert! If you want a little sweetness without veering too far from your healthy diet, consider making these chocolate fruit kabobs. To make this simple recipe from Food Heaven Made Easy, you need four equally simple ingredients: strawberries, kiwis, your favorite dark chocolate bar and chopped nuts (pistachios, walnuts and almonds all work well here). You can make these with any fruit that you desire — we bet that banana slices and pineapple chunks would also taste delicious.
5. 2-Ingredient Peanut Butter Cup Chocolate Chip Cookie Dough Bars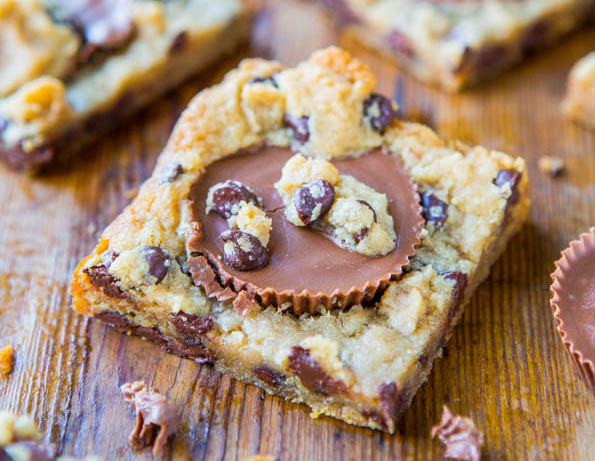 You only need two ingredients to make the dessert of your fantasies: a tub of pre-made chocolate chip cookie dough and nine Reese's Peanut Butter Cups. To make this recipe from Averie Cooks, layer the base of a pan with cookie dough and cover it with peanut butter cups before sticking it in the oven for 13 to 14 minutes. The result will be buttery chocolate chip cookie dough bars with peanut butter cups baked into each piece. Warning: this dessert will melt in your mouth.
We hope you find these products useful! Swirled may be compensated when users click on the affiliate links in the story below. Products are in stock at the time of publication.
RELATED
This 3-Ingredient Bananas Foster Is The Perfect Dessert For Every Occasion
These 3-Ingredient Chocolate-Dipped Coconut Macaroons Will Win Over Any Crowd
Sugar Cookies With M&M Mistletoe Is The Perfect Recipe For Lazy Bakers