The Coolest Chinese New Year Celebrations Across The Country
Chinese New Year kicks off this Saturday, January 28th, and with it comes a number of delicious celebrations all over the country. While many families will be tucking into classic dishes like lobster with ginger and scallion sauce and steaming bowls of longevity noodles, you can also celebrate the Year of the Rooster with dinner specials at restaurants like Brooklyn's Chinese Club and San Fransisco's M.Y. China. Below, check out where to find the most vibrantly delicious Chinese New Year's celebrations across the US.
New York City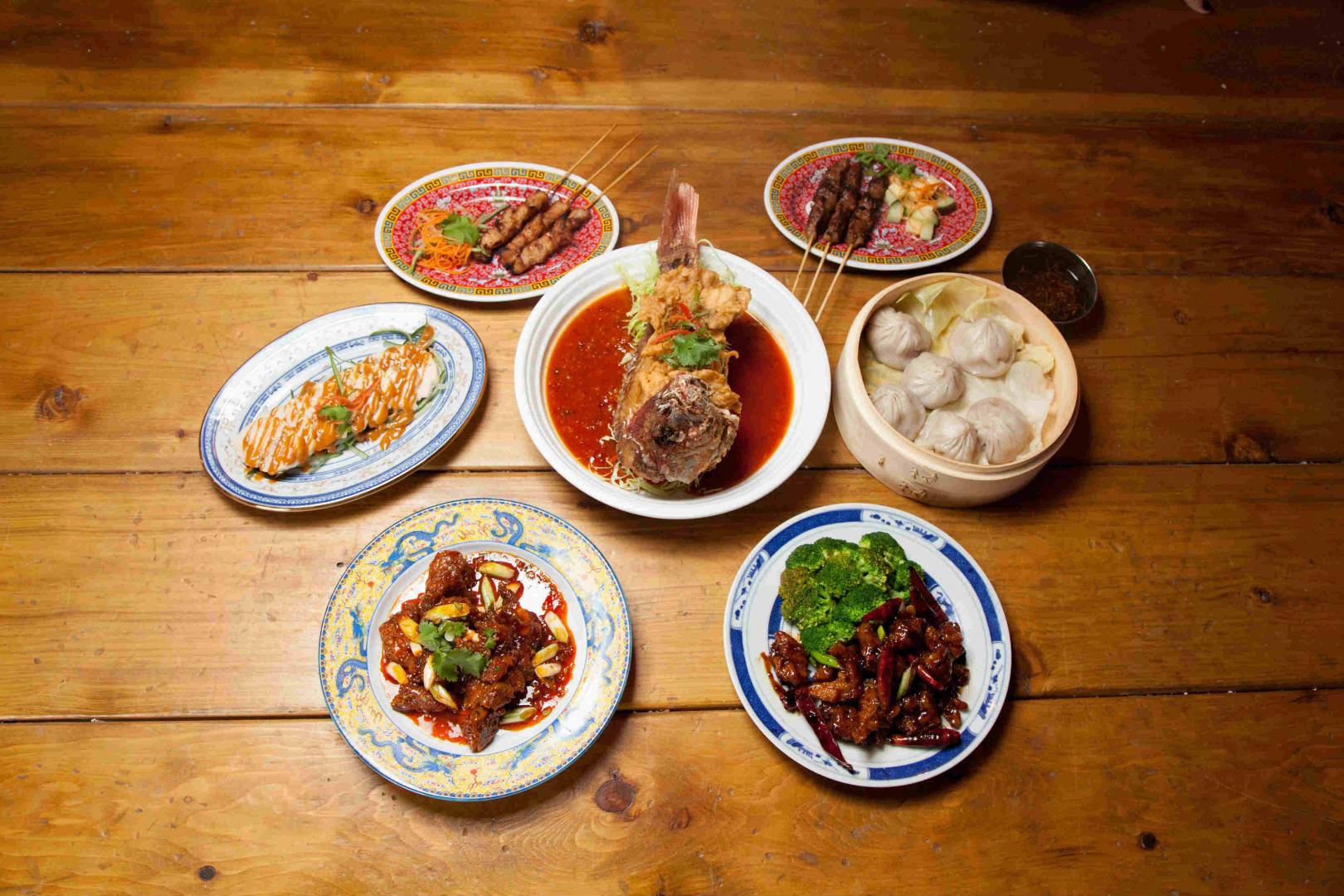 The Chinese Club, where owner Salil Mehta and his wife celebrate the diaspora of Chinese cuisine — to the US, India, Malaysia, and beyond — will serve a dish called Fiery Chicken 65, a South Indian dish that combines Chinese and Nepalese flavors into a searingly spicy preparation of boneless chicken. Mehta will also serve Soya Sauce Chicken, an iconic Singaporean hawker dish that the chef has adapted with garam masala, served with chicken rice or yellow noodles.
Laut: The Mehtas' Manhattan restaurant, Laut, will ring in the new year with Emperor's Chicken, an herb chicken cooked in a clay pot.
Dinosaur BBQ: For Chinese New Year, the barbecue joint will serve its beloved jumbo BBQ chicken wings in a hoisin sesame sauce.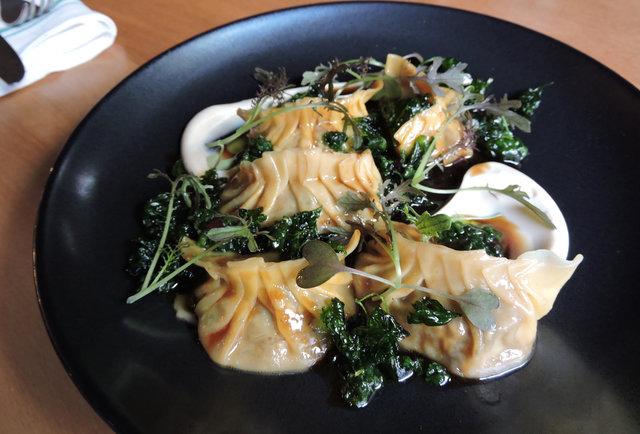 Tuome, which just launched dim sum service, will serve an extra special "lucky" dim sum menu for Chinese new year, featuring lamb dumplings with smoked creme fraiche, duck in noodle soup, and langoustine spring rolls — all dishes rumored to bring wealth and longevity to those who eat them.
Tim Ho Wan: Speaking of dim sum, Chinese New Year is a great time to grab a coveted table at Tim Ho Wan, the legendary dim sum chain from Hong Kong that also happens to be the cheapest Michelin-starred restaurant. Go all out with the pork buns, turnip cakes, prawn dumplings, and black bean ribs.
San Francisco
M.Y. China: Chef Tony Wu will serve a full-on, family-style new year's feast in honor of his own Grandma Wu. The elaborate, eight-course feast ($288) includes lobster, a whole fish, and hand-pulled noodles. Available through February 11.
Hakkasan: Hakkasan in both NYC and SF will serve a "limited edition menu showcasing dishes that will bring luck, joy and prosperity in 2017," priced at $128 per person. Dishes include braised abalone, steamed dover sole, wok-fried tiger prawns, and salted egg fried rice, along with speciality cocktails.
Mister Jiu's: Chefs from all over San Francisco will join forces on Monday, January 30, to host a Chinese New Year dinner, with proceeds benefitting the Chinese Historical Society of America. Dinner will be eight courses and participating chefs include Rupert and Carrie Blease (Lord Stanley), Nick Balla and Cortney Burns (Motze), Brett Cooper (Aster), Sarah and Evan Rich (Rich Table), and Belinda Leong (B. Patisserie).
Washington, DC
China Poblano: José Andrés' Chinese-Mexican restaurant will celebrate the Year of the Rooster with a special menu with dishes like the Bountiful Treasure (fried sea cucumber with scallion and ginger), Tied Up for the Moment (tofu knots with wok-fried shishito chiles), and Definite Fortune (sautéed fresh abalone with edamame bean, wild mushroom). Each dish on the menu, available until February 11, ends in .88 because the number eight is considered especially lucky in Chinese culture.
The Source: On February 2, Wolfgang Puck's The Source will host a Chinese New Year Night Market and barbecue party that features several all-you-can-eat stations and a three-course menu in the main dining room.
Tet Grand Festival: The Vietnamese community of DC and Virginia will celebrate Tet (Lunar New Year) in Chantilly, Virginia, with the Tet Grand Festival, a two-day event that features Vietnamese food, music, and cultural traditions.
Los Angeles
Lunar New Year Festival: This weekend, the World Journal Los Angeles will host a free Lunar New Year Festival at Monterey that includes a giant rooster lantern, a Chinese folk art exhibition, and 52 food booths featuring food from China, Taiwan, Japan, Korea, and other countries.
Golden Dragon Parade: This year, dragon parade-goers will be able to stop by a craft beer garden on the way, as well as a number of local food trucks in Chinatown Central Plaza.
Austin
Chinatown Restaurant: The Greystone Drive location of this local chain will host a Chinese New Year dinner with lobster, roast duck, and dish, for $80 per person.
Wu Chow: On Saturday the 28th, Wu Chow will serve a prix fixe new year's dinner that includes Sichuan lobster, braised spicy sea bass, softshell crab, and roast duck, for $88 per person. On Sunday, Wu Chow will host a party with passed appetizers, drink specials, and a traditional lion dance.
Old Thousand: Head to East 11th Street for a six-course prix fixe menu for two or eight-course menu for four, with highlights like lion's head meatball soup, salt and pepper crab, Cantonese roast chicken, and steamed pork buns. $80 for six courses, $160 for eight.