Yelp's Guide to the Biggest Summer Drinks of 2019
If you want to sip in style this season, skip the rosé for a spritzer, according to Yelp's data science team. They conducted a deep dive of dozens of drink reviews in the restaurant and nightlife categories and calculated a monthly rate of change to determine which drinks Yelpers sip on every summer.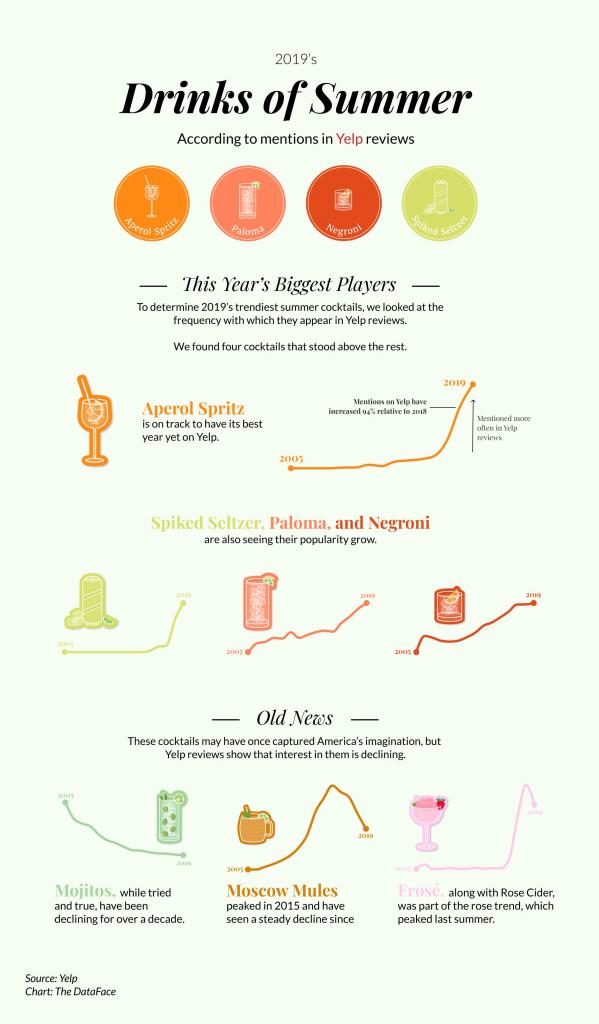 The Aperol spritz has been making headlines and tweet-waves in recent months. While the internet continues to debate about whether the Aperol spritz is good, it seems Yelpers are curious about the sweet apéritif too! The summer mainstay is on track to have its biggest year yet on Yelp. Aperol spritz mentions are up 94% compared to 2018 and it's particularly popular from Boston to Washington, D.C. Also topping the list are spiked seltzer, Palomas and negronis.