Why You Should Go Instant With Your Coffee
Your daily coffee routine is more than just a cup of joe — it's a sacred morning ritual that gets you ready to tackle the day ahead. And maybe you have the time to put on the slow drip and savor every sip in the comfort of your own home, but our guess is that you grab a cup at your favorite coffee shop while you're on the go. Time is precious, right?

What if we told you that you could get an amazing cup of coffee instantly without hitting up your go-to shop? Yep, we're talking about instant coffee. And while you might be partial to your barista's superior brewing skills, one company is here to completely change your mind. Friends, meet Waka Coffee.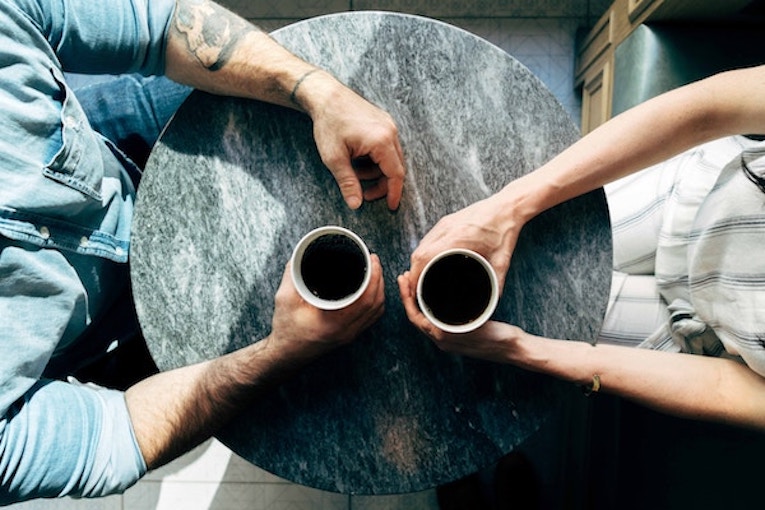 Unlike other instant coffee brands (that often resort to a mass spray drying process, which compromises taste), Waka Coffee uses 100 percent freeze-dried Arabica coffee, preserving the pure flavor of the single-origin beans.

Maybe the best part of it all is that you only need a packet of Waka Coffee and hot water, and you're good to go. Waka doesn't include anything except pure premium coffee, so you know exactly what's in your cup. And after taking one sip, you won't believe the coffee you're drinking didn't take 20 minutes to brew.

The brand also donates 4 percent of its proceeds to funding clean water projects through its "Add Water, Give Water" program. A company with heart and great-tasting instant coffee? Sounds great to us.

Bonus: You can get 10 percent off your first purchase by using the offer code TRYWAKA, which means you can get going with your coffee in hand faster than it would take you to get through the coffee shop line. Is there anything better? We think not.

If you're not sold on the idea of instant coffee, let Waka Coffee pave the way. You might need to break up with your barista. Sorry, not sorry.
ELEVATE YOUR INSTANT COFFEE ROUTINE NOW