This Is The Perfect Ramen For Warmer Weather
If ramen is your go-to comfort food on a winter day, then tsukemen should be your summertime ramen solution. No one wants to eat hot soup in the summer. Ramen shops serve tsukemen, dipping noodles, during the warmer months.
In one bowl you have cold ramen noodles without broth and in the other smaller bowl they serve you a hot spiced broth. You basically dip the noodles in the broth with every bite so that you get all of the flavors without the overwhelming heat. At least that's how they combat the summer temperatures in Japan.
Not only is tsukemen perfect during the summer months, but it's also a guaranteed method for keeping the firmness of the noodle. Since ramen broth is usually boiling hot, the longer you take to eat it, the softer the noodles will become. When the noodles are fresh they lose their texture even faster, so eating tsukemen is actually the perfect way to avoid any the soggy noodle conundrum.
The dipping sauce is served in a stone bowl to keep the right balance of heat. Eat the noodles with chopsticks just like you would regular ramen.
The tsukemen technique might take you a few practice runs to get the hang of, but you'll enjoy the practice. You take a chunk of noodles with your chopsticks — the recommended amount is about two or three strands at a time — and dip them briefly in the soup. Sometimes an extra thick broth might make it difficult to grip, so hold on tight.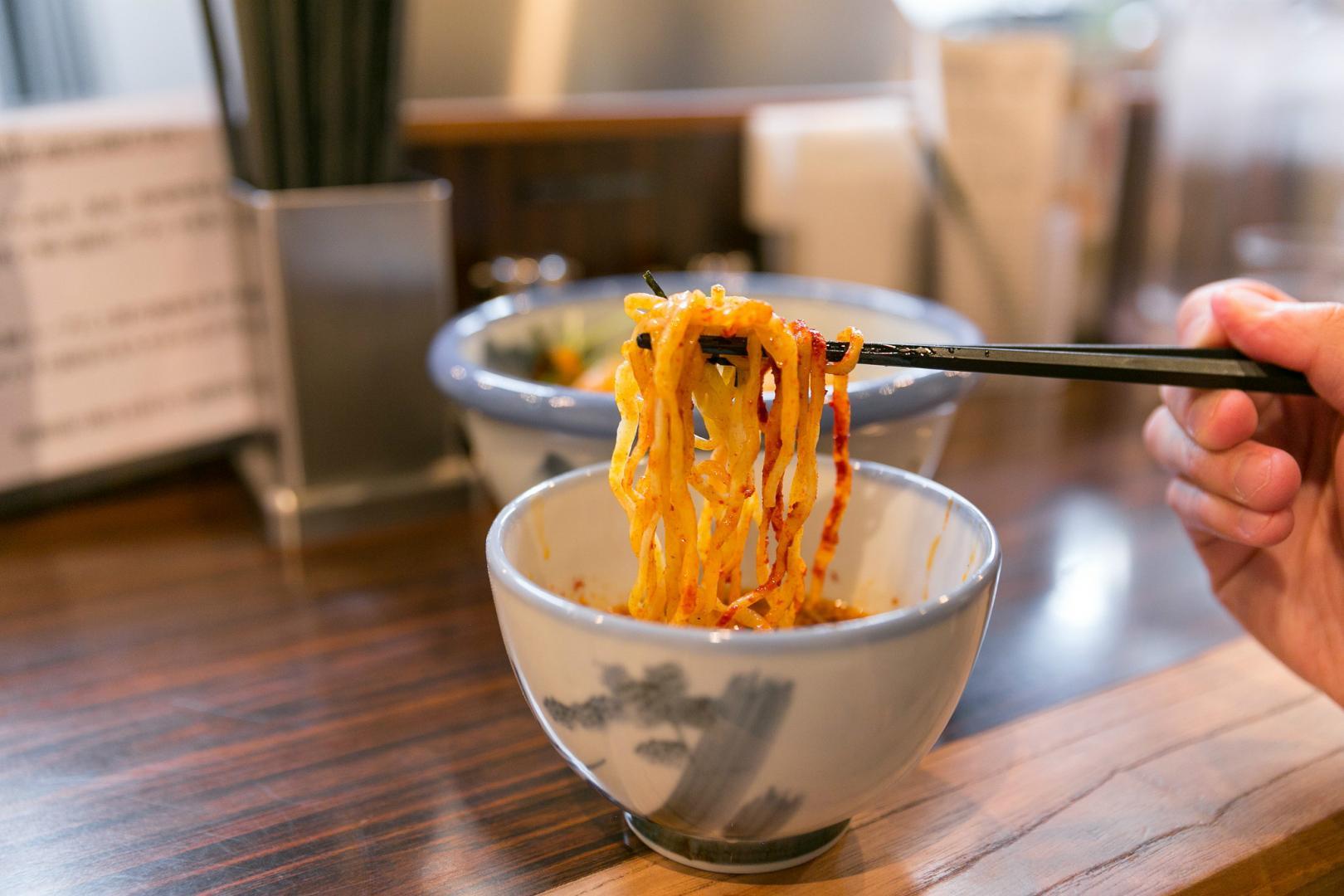 Some like to dip the noodles in vinegar and then broth before eating them. You could also add a little chili to give the noodles a kick. Ask the staff at your ramen spot for their opinion on how to best eat it. They'll probably have some helpful pointers for you. It's also encouraged to take sips of the broth right out of the stone bowl throughout your meal. Afterall, the broth is usually the best part.
The next time you're going to a ramen shop here's a pro tip: The louder you slurp the better. In Japan, slurping is considered polite and it's an indication that you're enjoying the food. So, don't be shy!