These Natural Wonders Are Taking Over Instagram — Here's Why
Dreaming of swimming in a top secret swimming hole? It's time to find a cenote.
Cenotes are sinkholes, but to call these beautiful water formations that word seems to undersell them. We like the ancient Mayans' explanation for cenotes — the entrance to the underworld. And that magical reasoning is more fitting for these cave-like swimming holes that have probably been blowing up your Instagram feed lately. The IG travel crowd is all about cenotes, and here's why.
You can swim in them.
Put bluntly, cenotes are all the rage because of the photos of folks swimming in eerily blue underground water. But you don't have to be a pro at spelunking to explore these formations. Many have entrances that even a rookie cave explorer can access. Some even have changing rooms and ladders to make taking a swim a breeze.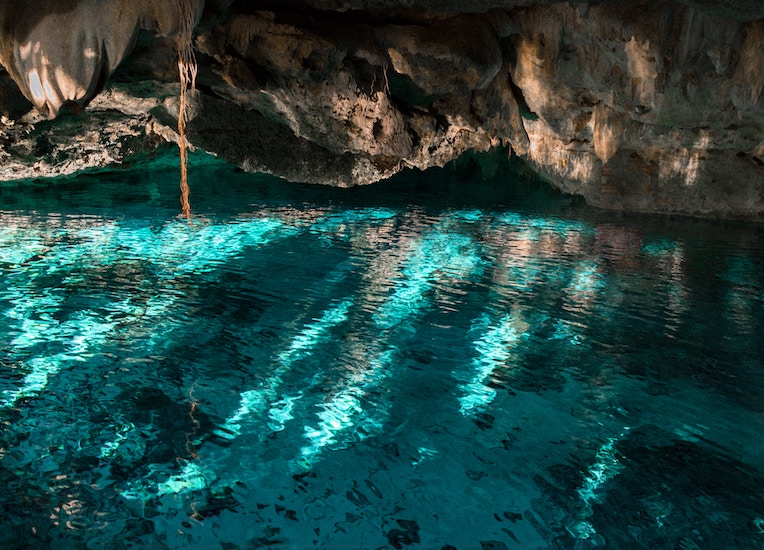 They're partly underground but you'll still get a tan.
A cenote is different than an underground lake in that the sinkhole has made the cave roof collapse and open to the sky. That means light shines into the chambers, making the water glow. And if you float in the right spot in some of the cenotes with wider ceiling openings, you could get a tan. (Remember that SPF, friends!)
Mexico has nearly 6,000 cenotes.
Need another excuse to head south of the border? The Yucatan Peninsula is the best place in North America to find cenotes, due to the large rivers running underground.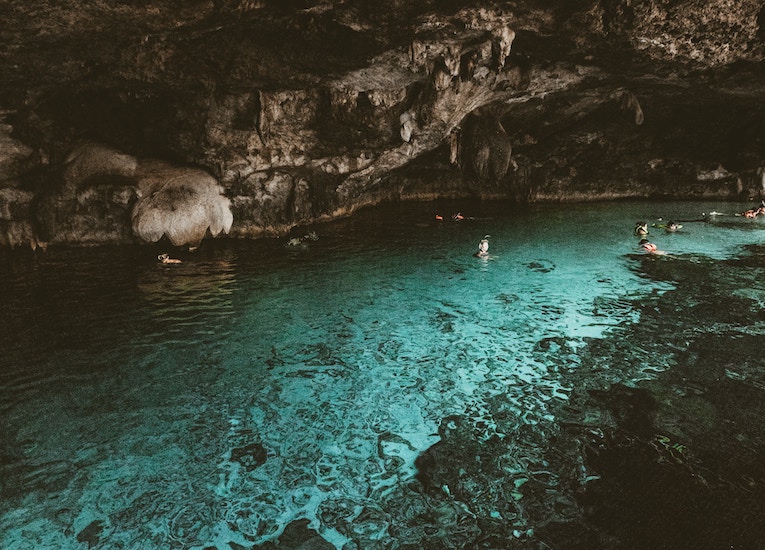 Some of the best to visit include Ik Kil (near Chitzen Itza), Cenote Calavera (literally the "temple of doom"), Dos Ojos (maybe the most famous) and Gran Cenote (basically an underground beach).
What To Know Before You Go
The cenotes are delicate ecosystems, so make sure to skip chemical-laden sunscreen. You can find more eco-friendly brands on Amazon.
Some cenotes have a fee for entering the water, so read all the signs posted before jumping into any caves. Also, don't dive into the deeper sections of any water formations without a certified instructor. These caverns are complicated and can lead deeper than you think way more quickly than you expect.
RELATED
9 Crazy Cool Caves You'll Want To Explore ASAP
The World's Longest Underwater Cave Was Just Discovered In Mexico
Georgia's Prometheus Cave Is An Underground Day Trip With A Mythical Spin