8 Trader Joe's Snacks You'll Want For Your Next Hike
You gotta get that fuel before you tackle trekking up a mountain. And where better to get it than the kingdom of affordable snacks, Trader Joe's?
These 8 TJ's snacks are perfect for your next hiking trip. Whether you're hitting the trails solo or starting a journey with a crunchy group of friends, pack some of these eats in your backpack.
1. Go Raw Trek Mix — $5.99
This yummy gorp is all raw – no roasted nuts here.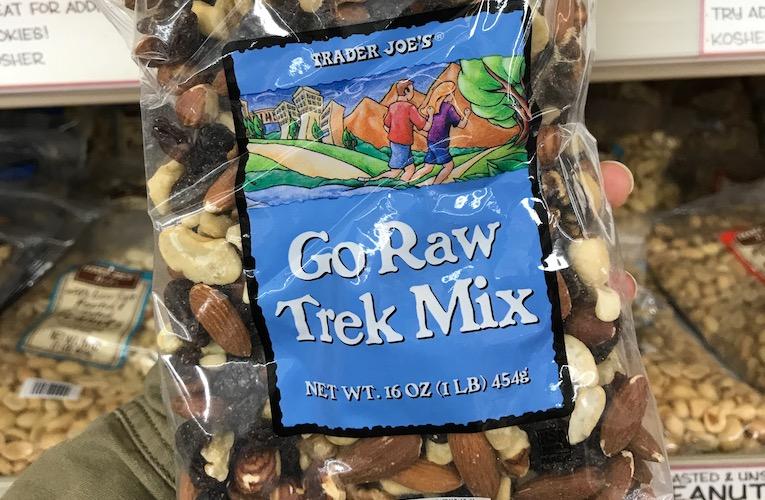 2. KIND Bars — $1.50
The brightly-colored popular KIND bars are cheaper at Trader Joe's than at most other corner stores.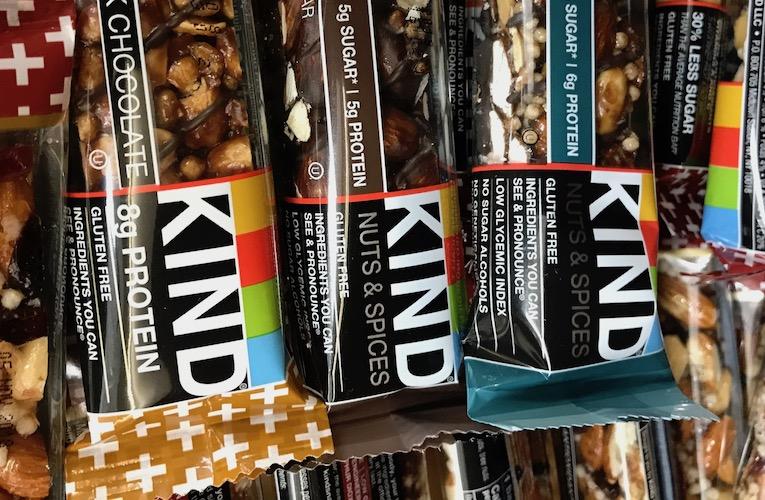 3. Rainbow's End Trail Mix — $5.99
This is the classic trail mix combo: peanuts, almonds, raisins and chocolate.

4. Almond Butter Granola — $3.49
You need a snack to match your granola-y lifestyle, so look no further.

5. Dark Chocolate Covered Almonds — $.99
We feel you. Sometimes you need some chocolate to reach that next trail marker.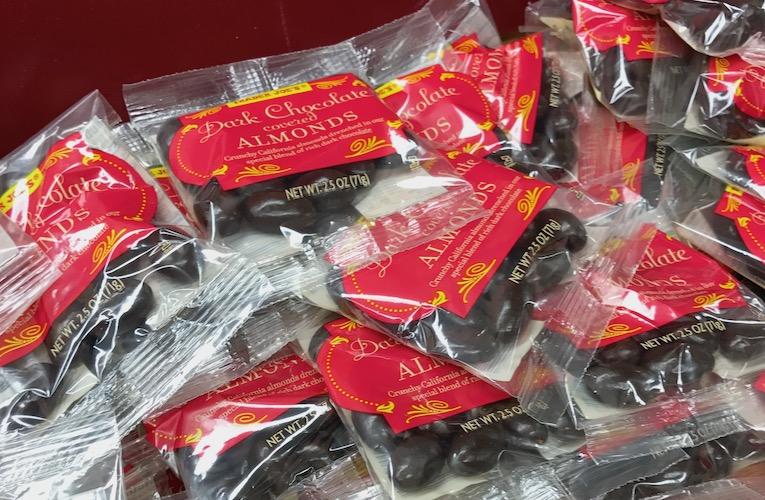 6.RX Bars — $2
Protein-packed RX bars will get you to the top of that next hill.

7. Organic Trek Mix — $7.99
Yes, this mix is a bit more expensive than the others, but if you're an organic buyer, you know you'll shell out a bit extra for the good stuff.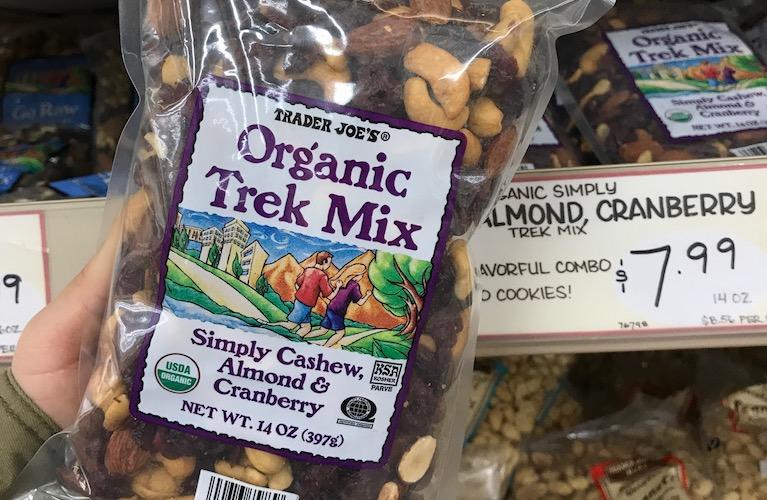 8. Apples — Price varies
Just imagine munching on a nice crisp apple at the summit of your hike. Yes, please!