Savvy Saver 7/24/19: Should You Start Investing?
Budget Tip Of The Week: Investment Strategy
The short answer is: yes, you should start investing. Whether it's stocks, mutual funds, bonds or a diversified portfolio, investing money is very doable in your 20s. In fact, you might already be investing money and not even realize it! If you've paid down all of your high-interest debt, set up a retirement account or started an emergency fund, you're ready to start investing. [Swirled]
Definition Of The Week: Mutual Funds
Mutual Funds are a pre-built collection made up of money collected from many investors to invest in securities such as stocks, bonds, money market instruments, and other assets. [Investopedia]
Digit Of The Week: 9,000
The current number of mutual funds that are available for you to invest in.
ICYMI
5 Best Performing Vanguard Mutual Funds of 2019 So Far – Yahoo
Deals We're Loving Now
Fabfitfun: FabFitFun is perfect if you love receiving full-size products and premium fashion, wellness and fitness items for a huge discount. Every season, you'll receive a curated box of items worth over $200 sent straight to your door for just $49.95. We are so excited to be a #Fabfitfunaffiliate and the summer box is heating up— use our code BEACHBABE for $10 off your first box.
Hershel Supply Co.: Perfect for back to school, travel, or just everyday Hershel Supply Co. is driven to provide you with the perfect bag and accessories. Get free shipping on orders over $29.99. Find the perfect bag at Hershel Supply Co.!
Pamper Your Puppy Sweepstakes: Enter now for a chance to win a care package full of dog treats and goodies for your new pup! Prizes include:
$200 The Dog Bakery gift certificate
$200 Barkz gift pack that includes treats, shampoo, and a gift card
$200 Dog is Good gift basket and gift card
$200 LocalDawg gift pack that includes a free subscription, medical kit, dog bowl, collar, leash, t-shirt and stickers
$200 PupJoy gift card
$249 King Kanine gift pack that includes pet shampoo, paw cleaner, paw moisturizer, 3 CBD Treats, and their highest CBD concentration
$250 Visa Gift Card from the Friday Fluff team
Welcome home your new family member the right way. Enter now!
Did You Know?
Just because your puppy's chasing your cat doesn't mean that they don't get along. It's a dog's instinct to chase rapidly moving objects – no hard feelings! Need more dogs in your life? Sign up for our Friday Fluff newsletter for adorable dog photos that'll brighten up your day!
Don't Miss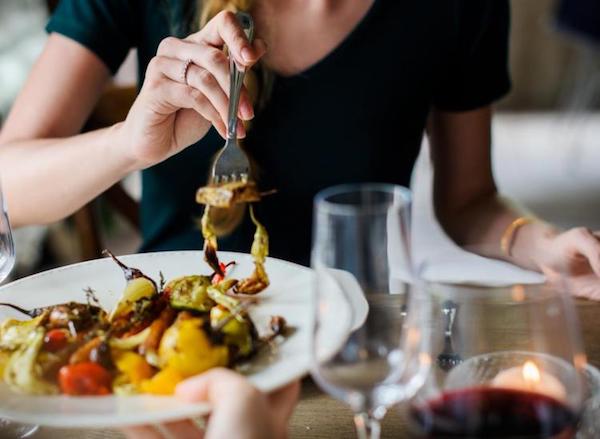 10 Easy Tips To Spend Wayyy Less On Food
Sign up for Savvy Saver by Swirled, our newsletter featuring budget hacks and important (yet fun) financial info. Saving money just makes cents!