Savvy Saver 7/10/19: How To Pay Down Debt Faster
Budget Tip Of The Week: Use a debt snowball calculator to pay down debt.
Undebt.it is a free debt snowball calculator designed to help you pay down your debt more quickly. The site is designed to manage your debt accounts and will give you a projected payoff date and time so that you're always on track. The site is encrypted so you can feel safe using it. If you have a lot of debt accounts or if you want to use auto-pay, manage bills, or take part in a yearly savings challenge, then the $12-a-year premium plan may be something to consider. Whichever plan you decide to use to start lowering your debt is worth it, as long as you're making an effort to pay it off. When you pay down high-interest debt quickly, you end up saving a ton of money because you'll pay less interest over time. Low-interest debt, like mortgages and student loans, may not need to be paid off as fast since the interest you pay is lower and you probably have a lot more time to pay it off (hello, 30-year, fixed mortgage rates!). With a little bit of help, the right tools and a smart strategy, you'll be on your way to a debt-free life. [Swirled]
Definition Of The Week: High-interest debt
This is debt (for example, credit cards), where the interest is at least 8 percent. That means that each month you carry a balance on your credit card, you're being charged the percentage amount of said balance. So pay off the higher-interest balances first to lower your debt quickly. [Investor]
Digit Of The Week: $12,333
The amount you'd end up saving if you invested just $10 per month over 25 years with a 10 percent rate of return (before taxes and inflation). [Swirled]
ICYMI
6 Disturbing Personal Finance Trends Americans Should Be Aware Of – The Motley Fool
Deals We're Loving Now
ButcherBox: For a limited time ButcherBox is offering free burgers all summer long (yes, you heard that right). Get two pounds of grass-fed burgers in every box ordered through 10/15/19. ButcherBox is the #1 source for grass-fed & grass-finished beef, free-range organic chicken, and heritage-breed pork, delivered via subscription on a monthly or bi-monthly basis. ButcherBox carefully curates the finest selection of cuts or makes it a breeze to choose your own. Claim your offer now. 
My Simple Credit Card Match: My Simple Credit Match helps you quickly and easily find a card that is right for you, no matter your credit score. Get started and find the perfect credit card for your lifestyle!
Survey Voices: Get paid to take surveys for qualified users! Survey Voices offers you real money and lets you view exclusive offers in exchange for your valued opinions. Claim your rewards now.
Nardo's Natural: Nardo's Natural Skincare products will be your go-to from washing your face to post-workout recovery. The Charcoal and Green Tea Facial Cleanser is a creamy, sulfate-free wash that contains green tea and activated charcoal, smells amazing and gently exfoliates to leave skin glowing. The certified vegan Hyaluronic Acid Serum is loaded with organic coconut and jojoba oils and the quick-absorbing formula gives an instant boost of hydration and helps to soften those little fine lines. The cooling Muscle Rub is infused with essential Eucalyptus, Ginger & Coconut Oil and works wonders after jogging, athletics or a long work day.

Want to try before you buy? Nardo's Natural is offering FREE samples of their Muscle Rub to the first 100 readers that email [email protected] — this offer will expire when the limit is reached (or 7/24/19, whichever comes first).

As a loyal Swirled subscriber, Nardo's Natural is offering 25% off sitewide using promo: SWIRLED (one-time use only). Valid only at www.NardosNatural.com — offer expires 7/31/19.
Did You Know?
Need an excuse to eat chocolate every day? The antioxidants in the dark stuff can improve your cognitive function! Want more wellness tips and health intel like this every week? Sign up for our Daily Fit by Swirled newsletter!
Don't Miss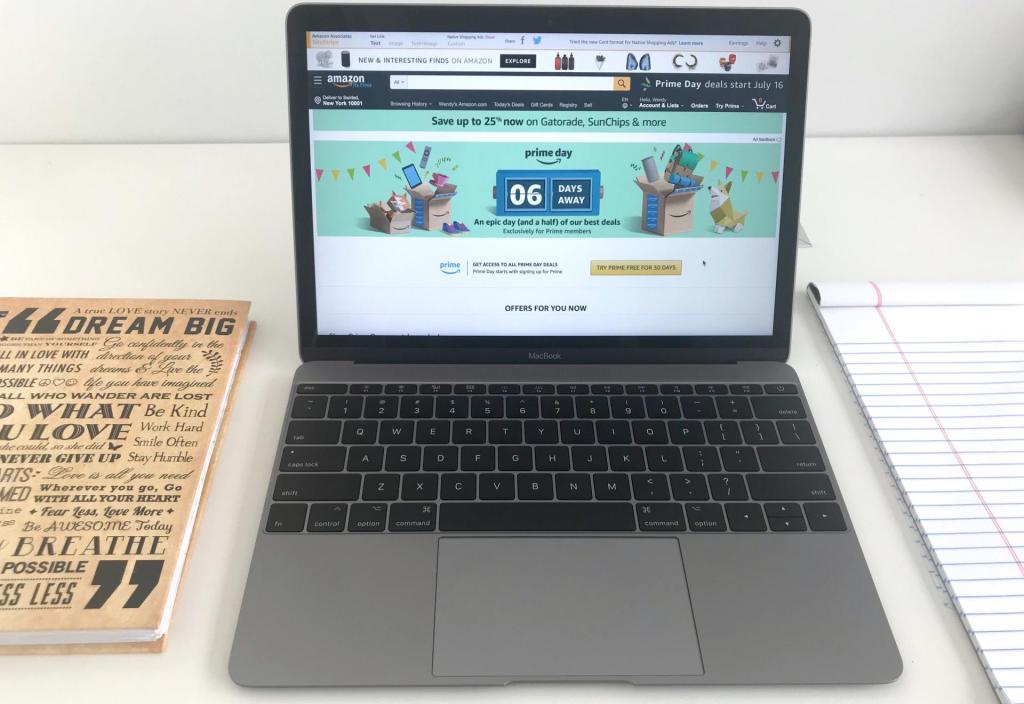 13 Amazon Prime Day Deals That Will Save You Loads Of Money
Sign up for Savvy Saver by Swirled, our newsletter featuring budget hacks and important (yet fun) financial info. Saving money just makes cents!